App Testing Services: Top 5 Test Management Tools 2022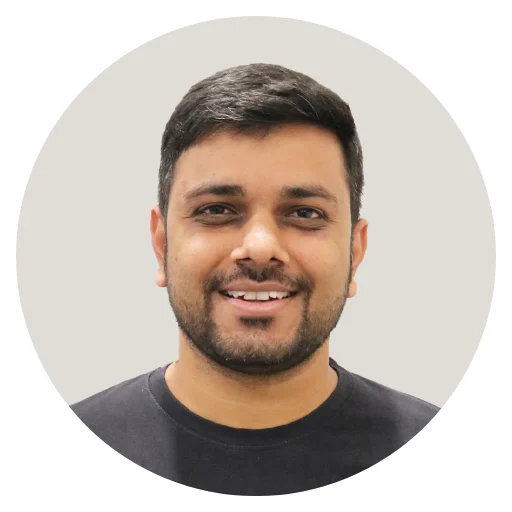 Summary: In today's digital era where every software brings a new digital revolution, it is very much necessary to test a developing solution at every stage. Looking into every minor functionality & debugging it, helps in deploying a seamless & successful app development. Herein, our experienced team of quality assurance testers has made a list of test management tools that are by far the best and is a part of their app testing services. Dive into the blog & know more about these QA methodologies.
Test management tools help one to manage & fix bugs in real time!
Being an IT company, the WebMob Techians consider building better software by minutely studying project requirements, and testing plans, drafting proper test activities, & getting the results in a time duration helps in managing end-to-end test cycles and flawless software development.   
Now, without doing further due, let's get into some of the basics of app testing tools.
What is Test Management Tools?
You can manage the test environments using many different kinds of tools. In addition to designing, managing, auditing, and running tests, they serve as an efficient repository for defects that must subsequently be managed.
Test management tools allow a team of QA testers to manage every single testing requirement, right from taking a case to executing it & then tracking, reporting, and monitoring the third-party integrations. Several bug-tracking tools help in finding small errors & eliminating the same to avoid great software failures.
Reasons to Implement Apt App Testing Services &Tools
Traditionally the QA team or the app test developers used to maintain an excel sheet to keep a track of bugs. Maintaining such a sheet for larger projects was a task. But, now with so many testing tools and different app testing services, it is a great support to avoid missing errors & save some quality time in building solutions by integrating features and functionalities.
With the help of these QA testing methods, one can avoid human errors and focus on the application's feasibility. These tools also allow you to prepare accurate documentation and prevent repetitively testing the same issues. It does save a lot of time by identifying errors which also gives a tester ample time to reproduce a particular functionality.
The testing tools allow you to automate numerous processes, and spend more time on important tasks, as well as keep your project and test data safe. Now, let's quickly get into the top five test management tools.
App Testing Services: Top 5 Test Management Tools
1. Testpad
Testpad is a test plan tool that helps find bugs. It saves the time of random hoping from one spreadsheet to other & helps in testing methodology.
It provides consistent formatting, easy team collaboration, and insightful results that make it clear how testing is processed. The test plans' free-form nature allows one to utilize it practically in any style, from high-level exploratory guides to fully-scripted test case management.
Testpad is aimed at QA professionals looking for a more productive approach to testing, as well as beginners looking for an upgrade to spreadsheets. It is designed to give one, just enough process without the hassle of managing test cases. Testpad serves to perform the manual aspect of Agile, syntax highlighting BDD, TCM, and exploratory testing.
Key Features:
Easy for non-testers
Guest testers, invited by email, no login requirement; clients, managers, marketing
Lightweight integration with issue trackers, including JIRA.
Obvious reportings for issues
Add new tests during testing with new ideas.
Natural test plans are based on the hierarchical checklist.
Keyboard-driven editor embedded with a javascript-based responsive UI.
Drag And Drop organization of test plans
Limitations:
It may be tough to alter existing requirements and specifications and reorganize under dynamic conditions due to its ease of use and checklist-based work.
2. TestRail
TestRail provides comprehensive and web-based case management to help testers organize testing efforts and get real-time insights into activities. It helps to prevent extra testing efforts and increase the productivity of testing.
You can run TestRail on a local server or choose the cloud/SaaS solution. It works for both Agile and traditional approaches. It can organize test cases in suites and section hierarchies.
A tester can create test plans, start runs, capture results in real time, and produce meaningful reports to increase the productivity of software development. It facilitates the user with personalized to-do lists, filters, and email notifications. It also captures the results of manual testing or generates feedback from test automation. The tool also consists of built-in integration, and open API to integrate with CI/CD/DevOps toolchain.
Key Features:
Tracks individual tests status
Progress measurement through informative dashboards and activity reports
Test case assignment to team members with comments and attachments
Estimated test effort and forecast completion dates
An individual can run tests and select cases for execution based on filters
Track team workload to adjust assignments and resources
Generate reports and compare multiple test results & runs
Highly customizable, cloud-based, on-premise installation options
Integrated with defect tracking and collaboration solutions such as Atlassian Jira, FogBugz, Bugzilla, Axosoft, GitHub, and TFS; and also with test automation tools like Ranorex Studio, and many more.
Limitations:
A tool may become complicated depending on the way of is set up.
Data loss is probable.
Changing the status of a test case may be difficult.
UI is not always intuitive.
Want to hire a QA testing team for your app development?
As a Quality Assurance Company, we develop user-friendly software & provide par excellent testing services with agile methodologies.
Talk to the QA tester
3. Xray
It is a great tool to test software manually & automatically. Xray embraces JIRA at its core. A business can easily plan, track, & execute its testing requirements and improve the quality of its product effectively.
Right from test planning, specification, and organization flatly or hierarchically, to test reporting, it accomplishes everything. By utilizing specific JIRA issue types, Xray allows to take benefits of all JIRA features and organizes them within the same project or across various projects for a clear separation of concerns.
Key Features:
Traceability between requirements, tests, defects, and executions.
Define reusable preconditions and associate them with tests.
Organize tests in folders and test sets.
Tracks progress with test plans.
Allows you to write test scenarios in BDD in JIRA.
Integrates with test automation frameworks (Selenium, JUnit, NUnit, Robot, …)
Provides REST-API.
Integration with CI (Bamboo, Jenkins)
Budget-friendly.
Limitations:
Doesn't detect and prevent duplicate issues.
No slack integration.
Doesn't report issues directly from emails.
Haven't managed requirements and user stories.
Doesn't have an external dashboard.
4. PractiTest
PractiTest is an end-to-end application lifecycle management solution covering all aspects of testing from requirements, to test execution, issues, and reporting. This can act as a stand-alone solution with end-to-end coverage starting from the requirement, test execution, issue tracking, reports, and dashboards. Non-users can have access to advanced reporting and dashboards.
PractiTest is a central hub of information for all types of testing conducted within the organization: scripted, exploratory, or automated. A common meeting ground for all QA stakeholders, it enables full visibility into the testing process and a deeper broader understanding of testing results.
Key Features:
Create and organize tests based on test cycles, and sprints.
A vast array of third-party integrations with common bug trackers, automation tools, and robust API for the test.
Fully customizable & flexible for the ever-changing needs of QA teams: customize fields, views, permissions, issue workflows, and more.
Visualize your data in the most advanced way using dashboards and reports.
Seamlessly integrates with CI, bug tracking tools like all types of Jira integration plus integration with other leading bug tracking tools like Pivotal Tracker, Azure DevOps, and automation tools such as Selenium, Jenkins, etc.
Ability to report issues directly from emails.
Fast professional and methodological support.
Reuse tests and correlate results across different releases and products.
Use advanced features to save time and money with anti-bug duplicates, permutations, step parameters, and calls to test.
Limitations:
Only supports cloud deployment-no On-premise options available.
User management capabilities still need progress.
Not a part of a large-scale organization.
5. TestMonitor
TestMonitor is an end-to-end test management tool for every organization. A simple, intuitive approach to testing. It is a good choice for small and middle-sized companies. TestMonitor has you covered whether you're introducing enterprise software, developing a high-quality app, or need to enhance the manual testing process or a helping hand for your test project.
The test case editor in TestMonitor is designed to get your tests up and running in minutes. It's easy to manage a large number of test cases in TestMonitor. "Testing with a Smile" is the motto of this user-friendly test management tool.
Key Features:
Easy to set up.
Prerequisite and risk-based testing.
The ability to support numerous cases through an advanced test case plan.
Robust planning devices with milestone cloning and multi-analyzer run.
Exhaustive result tracker.
Coordinated issue management.
Smart reporting with different perceptions and filter alternatives.
Progressive, responsive, and simple UI.
Third-party integrations highlighting Jira, DevOps, and Slack. REST API included.
Proficient help with the quick reaction time.
On Concluding Note
There are many other QA testing tools and services across the globe. A team of QA testers effectively uses these tools to save time and get accurate results for debugging specific features or functionalities. They do have productive time to implement other test cases into the solution to bring out a better online venture.
If you are someone looking to hire QA tester or want to outsource an app development team from India, then you can get in touch with our proficient developers. We are well-versed in developing software with all new technological advancements in a stipulated period. Get a free quote for your online venture ideation.
Subscribe to Our Newsletter!
Stay Updated to the Technology Trends for Every Industry Niche.