What Is a Real Estate CRM? 10 Tips to Enhance Customer Relationships With Real Estate CRM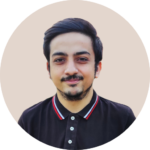 Summary
The 21st century is all about the correct blend of tech for your business. There are digital advances that have boosted customer concerns. And, when we talk about long-term and faithful relationships with clients, what better rise than a CRM solution can come to your mind?
And what better example than real estate for CRM? The real estate CRM industry market size will reach USD 6728.11 million by 2028. Now, how has the genre moved toward profitability? Our experts have shed some light on it. If you plan to invest in a CRM realtor, then have a good read of this blog. Dive into the best tips to enhance user and patron loyalty via CRM.
Introduction
COVID-19 did shed light on our basic needs. One of the very basic needs to live a better life is to have your own house or property asset. And with the wave of tech advances like CRM, one can easily buy and sell house property.
Oracle, Propertybase, Zillow, HubSpot CRM, Pipedrive, etc., have molded the realtor space in their own ways. These real estate apps have guided firms and likely audiences in the right way at the right time.
The real estate CRM solution mainly helps look after varied house schemes and properties. It lists down the properties with cities, states, and metro areas. To get a hold of all of it at once is quite a task. So, a CRM takes care of all minute things and details related to place, user, and the chat so far done with them.
Why is CRM so much in need? Real estate firms are all set to strike a good opportunity with minimal risk and earn the maximum out of it. And with the fast-paced world, all the realtors are bound to lure their target audience on time and engage them in their property.
Now, let's look into the brief of CRM in real estate. Learn the crux of it to manage the advances in no time.
What is Real Estate CRM?
If you are a realtor or are supposed to work as a broker or agent, you need to have a CRM. CRM helps to boost the overall work and organize the ways to meet and be among the audience for a long. Track and study the data to win over your clients in time. Set a mark for others to chase you in the online world.
You should know the gist of a CRM. And know how you will implement it in your firm, which is stated further in this blog. Now, who would not like some tech help to ease off the work? We all want some INSTANT work to be done in a day. Real-time apps for real estate is one of a kind examples for realtors and brokers who want to succeed in the online space faster.
CRM plays a pivotal role in the real estate firm. It helps realtors and investors to strategize their decisions and timing. While as a software, it does help to keep an eye on the whole business. One can manage, build, and sustain great relations with their leads and customers.
CRM as a software
What is CRM as a Software? It organizes the overall realtor's system. From store sellers to leads and customer data, all exist in one software. It can also track user base activity from other channels, purchase history, etc. One can study such details to make it a more personal property-buying experience.
CRM as a strategy
What is a CRM as a strategy? A firm can see its overall portfolio as a realtor. House details, properties, chats, leads fetched, profit or loss, personal details, contact history, etc. Thus, it is suitable to strategize future firm decisions based on the analysis.
The CRM helps to track, identify, and manage customer interactions with current and potential buyers and renters. Apart from that, it simplifies many processes like sales, property tours, consumer track, etc.
After the gist of CRM in real estate, let us know the crux of it. What is Real Estate CRM? Let's read about the kinds of CRMs. It will also help you to know your software development cost.
Types of Real Estate CRM Software Solutions
There are two kinds of CRM- Desktop app and Cloud app. Both of them come along as the best real estate CRM solutions as per your needs.
Desktop CRM for Real Estate
The app runs locally on laptops or desktop computers. To function, a user must have access to a host computer.
Cloud-based CRM for Real Estate
You can access the data anytime and anywhere. The only mandatory thing is the Internet. It is a very suitable option for realtors across the globe.
As a real estate development company, we have been a huge fan of cloud-based CRM solutions. Our team has recently built a real estate CRM as a ready-to-deploy solution. The software is a one-stop solution for lead management, tasks, analytics, etc. Also, there are unique features where the experts have integrated ML advancement. It helps fetch realtors' lead preferences and make apt choices in no time. It is the most convenient and easy-to-modify solution as per your needs.
Now, let's dive into some of the best tips to enhance customer relationships in real estate with CRM.
10 Tips to Boost Your Customer Relations With CRM in Real Estate
#1 Manage & Generate Quality Leads
Do you want to approach the right set of audiences quickly? Want to manage your leads in advance? CRM is the simple answer to it.
How will you get good leads? Quality leads are hard to get and manage. The process to gather good leads in a manual task is a very tedious process. But, with CRM, one gets a variety of data sources like websites, landing pages, social media, etc.
Now, how will you manage such vast data? Geography, customer type, leads, budget, etc., data is bifurcated in the CRM as soon as it is fetched.
A real estate CRM tool can examine user behavior based on how they engage with your website, newsletters, or online ads. You can quickly analyze the users by such kinds of details. For instance, you might find a set of users drawn to your posts about commercial real estate. Thus, you can find your audience quickly.
#2 Improve How to Sell Your Product to the Apt Audience
The right sale to the right buyer is the key to success.
To win over a loyal client, understand and analyze their needs accurately.
Imagine a scenario wherein a customer wants soap, but you are selling him detergent. Both of these things differ a lot from each other, right?! The same thing happens in real estate.
A customer wants to buy a property by a water body, but you show him deals in cities. Thus, you are making the wrong moves.
You can overcome these flaws via CRM. CRM lets you track activities and learn about your user's likes and dislikes. It will help you to sell the right property to the right buyer. Also, it will help you to boost your leads by channeling such data in time.
As a result, customers are likely to be loyal referrals, and there are chances of a long term business partnership. A well-addressed person always returns to the place that has taken care of his needs in time.
#3 Quick Lead Follow Ups
Who will not like quick follow ups with clients? We all want a straight answer, right?!
With a lot of databases at our fingertips, it is quick to get great clientele. With centralized data, it is easy to access it via the Internet. Thus, one can follow leads effectively. The perks of CRM for leads are as follows:-
As a realtor, you do not have to shuffle many screens or browse old emails, Excel sheets, etc., to know the details of your clients.
You can easily access a customer's previous chats or activity with a single click. Also, you can respond to customer queries with suitable context.
With all the clientele details under one roof, you can communicate efficiently with them and offer them their desired properties.
Also, with the help of the CRM mobile app, you can quickly contact your customers and learn about their progress.
#4 Provide Personalized Experience
You have to build trust for your brand among the audiences. For that, you need to engage with your audience frequently. CRM can make it happen for you.
You need to be interactive and give a good response. Every person is different, so you need to address them differently. Avoid one kind of response to everyone. It also affects your and your brand's personality.
Your customer may be a newcomer or an experienced buyer; you have to provide both with the service. He might be in search of financial help for a property or to look at property ready for possession. It would help if you chose his needs by a detailed study of his buying activity. It would help if you integrated AI tools into your venture.
AI chatbots: Interact with your clients as you do on WhatsApp via a CRM. Also, answer consumer queries like delivery date, discount, payment options, etc. Thus, conversing with multiple clients is easier to manage in one platform than shuffling apps and wasting time.
ML-based lead preferences: ML studies the user patterns and suggests choices as per the search intent and other internet history. Thus, you can easily track such activities with the help of a CRM solution.
Expert advice: Our experts are known to integrate AI ML development services in projects. The technology quickly drives the right details at the right time and achieves user engagement goals. So, it is better to get these advances and stay ahead of your rivals with an extra edge. Many big firms have embraced the tech for their growth with a loyal set of audience obtained with the help of AI ML data.
#5 Manage Multiple Channel Communication
You need to be among your audience to build a great brand and avail goodwill.
Every brand wants to be among the clients, don't we?!
Integrate your real estate CRM with call, chat, email, mobile apps, social media, or your website. Thus, be in a constant touch with your consumer.
Real estate CRM may automate route calls to an available agent who can aid clients. One can also track client calls in its help desk. Indeed, the users will feel noticed. And thus, it will help you provide good customer service. CRM is the best option to rule over the online world in a short time.
#6 Boost Your Online Revenue Via CRM
A real estate agent needs strategy, time, and commitment to grow and succeed. A functional real estate CRM has an easy to use report production procedure.
You may create detailed and fair reports for your company with real estate CRMs for realtors.
Also, it can create reports using details on sales, properties, sellers, or clients. It will give you proper details on your firm, which enables you to manage issues of the firm in advance. Thus, it will also help to address loopholes and resolve them in time for better revenue growth.
#7 Manage Contracts and Transactions
Being a real estate firm, if you work with real estate agents, you have to manage several contracts and trades. It is not possible manually to keep a track of each of them. With CRM, you can store and share the contracts with the team. You can get easy access for a quick check on the progress of a realtor.
One can also look into the ratio of success and failure with reasons. Using real estate CRM software, you may manage commissions. It also helps to check the progress of all initiated deals. Thus, keep track of your realtors in time.
#8 Store precise customer data
Every customer data is stored intact in a CRM. The software is made with great efficacy to store, track, and retain details. It has a simple and structured way to curate and manage databases. Thus, it saves and secures every crucial data with proper demographical and behavioral details.
#9 Manage your calendar
The CRM system facilitates its users with a daily calendar. The leads are assigned automatically, and the clients receive automatic SMS and emails. These majorly contain details and time for site visits and realtor details. Thus, it helps in daily schedules and ensures ample time with one client in a day with a convenient meeting place and time.
#10 Integrate other tools
To survive and succeed alone is not the way out of the online world. You will need extra help in the form of some tools.
Who will not like an all-in-one platform with all the tracking abilities? No one wants to install multiple apps to mark dates, check call logs, etc. So the best way is to give users all in one place.
CRM can integrate other vital functions like calendar, social media, help desk, emails, call functions, etc. It also improves the efficacy of business and gives varied services to customers. Now, what tools should you include? Let's have a look at some of the tools:-
Help desk: Such a desk improves customer support and enhances timely sales team contact. It helps to resolve queries in time and boost the satisfactory levels of a client.
Schedule appointments: Google Calendar is the best to manage your clientele work. You will always organize and meet clients on time.
Email marketing: You can quickly run mail campaigns among your target audience through CRM. And can analyze the results and study them for further decisions.
Social media control: One can easily share a property on their media channels. The direct address of audience and engagement statistics will improve your clientele approach. Also, such details will help in further campaigns.
Market automation tool: Real estate CRM software integrates feature tools that can assist you to gather crucial details about user interactions from your site or app. Look into your users' online habits and identify their interests. Plan a campaign as per the reports.
Now, why is a CRM in the real estate industry important? What will a realtor miss out on if he does not integrate such an app? Let's look into the answer given below:-
How Does Real Estate Customer Relationship Management Improve Your Business?
Why will you invest in a CRM? What good will it do to you, realtors? The CRM industry will be worth USD 157.53 billion by 2030. A rise of 12% in CAGR is what makes the genre popular. A CRM for realtors has numerous benefits. You need to implement it for these core facilities. Here are some of them listed below:-
#1 Manage leads From Other Realtors
Manually, it is a task to get every detail correct from each of your realtors. Track the progress of other realtors and their work via CRM. Right from leads to property details, commission, etc., can be stored in a CRM. Thus, there is no place for mishaps with the other realtors. Cross-check details and get the live status of things that take place in your firm each day.
#2 Upload Documents
Gone are the days of paperwork and files. Now, you can easily manage and upload multiple contracts and records. A CRM for real estate secures every single paper with utmost security online. Thus, one can also easily share them with clients, teammates, etc.
#3 Manage list
How will you manage a list of property-related things easily? Right from rates, floor plans, sold-out properties, etc., all things are a task. It is very easy to manage them in the form of a list. With real-time data sync, view, edit, and delete details to maintain a property list. Thus, one no longer has to switch among multiple sheets to get details.
#4 Maintain payment and tax structure
Who will check payments on time? Who will manage taxes and related documents? With CRM, you can set an automated payment reminder. One can quickly compute brokerages and commissions. It also allows a custom payment system as per the trades and calculates it quick.
In other facilities, CRM provides cross-platform functionality, project analysis, and an overall dashboard view to know revenue and other business loopholes (if any). With the growth in the advances, a firm has to be one with the online world. So, CRMs are the best when it comes to managing consumers and their needs.
On a Concluding Note!
The customer is the king. Every firm has to manage its consumer relationships with par excellence. The best CRM solution can help achieve customer satisfaction within a stipulated period. As a real estate agency, you should cater to integrate such a tech upgrade.
CRM is a profitable software for your firm. It allows you to manage and organize everything. It helps you with these tasks and many more:-
Lead generation and management
Profile details of each real estate agent and customer
Property list
AR/VR tech advances for a property tour
AI & ML tools
Third-party social media channels and tools
User analytics and browsing reports
Why will you trust us? Don't! Look at our work and then decide. Our portfolio is the creative space curated by expert tech brains. Every tech stack, UI/UX, etc., is given to you. Know our expertise from here. It will help you to know and trust us in a better way.
Customize your CRM by consulting our real estate developers. Get a flexible hiring model for your project. Let's build a profitable solution with intricate features and functions in your time frame. Consult us for free! And still, if you do have second thoughts, you can always go for MVP or prototype app. Our experts can make it work for you, see the audience respond, and change it according to it. Invade the space with the best tech brains capable enough to upgrade your app ideas nicely.
FAQs
1) How well can CRM improve your real estate business?
You can study your audience in a better way
One can keep all details in a place
One can give a virtual tour of a property
Also, integrate marketing tools and third-party platforms
Study and research on analytics of your user behavior
It gives data privacy at its core
2) How do you give a good CRM experience to your customers?
Enhance your UI experience
Get an apt use of AI & ML for data
Resolve quick queries via AI chatbots and help desk in CRM
Communicate with varied omnichannel
Better purchase management
3) Which four steps comprise CRM (customer relationship management)?
The four stages of the CRM cycle are marketing, sales, product, and support. Integrate a CRM in your realtor's firm and maximize your profits. Thus, it results in client satisfactory functions and features.
4) What is the difference between MLS and CRM?
Agents spend many hours looking for properties in the Multiple Listing Service (MLS). It helps with clients, details, and other inquiries. When your CRM includes real MLS listings, you save a lot of time. And give clients data backups, which in turn helps for loyal followers.
5) Do real estate agents require a CRM?
All data must be kept in a CRM system for quick real estate agent access. A CRM system also secures the customer details. People deserve to have their data held securely in any industry. One of the sectors most vulnerable to data breaches is the real estate market. Thus, you need to opt for a better future.
6) How big is the proptech industry?
IN 2022, USD 20.19 billion is the number at which the proptech globally reached. Also, by 2032, the industry is expected to reach USD 75.39 billion. Thus, it is a notable rise of 15.7% of CAGR. So, to become a part of such an industry, you will need the support of CRM to be one and ahead of your competitors.
Subscribe to Our Newsletter!
Stay Updated to the Technology Trends for Every Industry Niche.