Real Estate App Development Process, Features, and Cost Analysis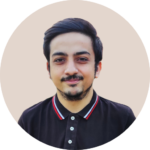 Summary- The rapid pace of real estate market growth is staggering. It eliminates any room for error. If you don't meet the expectations of every customer, you'll end up on the losing side. Real estate app & software development may turn into a potent tool for eliminating rivals. Virtual tours, electronic document signing and transfer, and comprehensive property searches are just some of the features that may help real estate agents close deals faster with a bespoke real estate software package.
One in four people use a real estate app on their phone to look for properties and buy properties online. Due to how great and profitable the real estate business is today, it is important to go online. If you move your real estate business online, you'll find that it works out well for you.
This will help you get a strong hold on the market and bring in new customers and clients for your business. You might be thinking if it's worth it to put money into building websites for real estate. When you move your business online, it will give you access to a lot of new possibilities and perks.
Ninety-five percent of real estate companies have websites, and most of them show available properties. From what has been said, you can see how the rise of technology is changing the real estate market.
The first thing you should do is build a website. If you want to get more attention, you should also think about making an app. This makes it easy for your clients to look through the property ads you offer. Users must use all of these at the same time in order to stay ahead of the competition.
Now let's quickly move to essential features for a real estate app development.
The Features You Need Focus for Real Estate App Development
One important part of real estate apps is the building of features. If your app doesn't have a lot of useful features, people will delete it almost as soon as they download it. Getting your customers to pay attention to your app could be a very hard thing to do.
It is estimated that real estate markets are worth over $7196 billion worldwide, making them one of the most significant components of the world's economy. What features you want your house-hunting app to have will depend a lot on how focused your business is.
So, before you hire a business that makes real estate applications, you need to write a list of the things you want to be in your application. Here are some features to think about if you're not sure what kind of functions you should add to your product.
Adding a method for onboarding new users to your real estate app
User training is a necessary part of any website or app that has anything to do with the real estate business. When your customers and clients open your app for the first time, the page where they sign up and log in is the first thing they see. To make your customers feel more at ease, you must simplify this process as much as possible.
Adding user profiles to your application will make it more unique.
Putting together thorough images of your customers may be good for your business in the long run. Because of this, you should add a feature to the app that lets users set up and control their own profiles within the app.
User profiles make it easier for your customers to hide what they do from other users. Due to this, it is definitely necessary to keep different user records for each person.
Also, a buyer's personality has to be very different from that of an agent. Buyers will be able to see the house ads, save their favorites, look at particular postings, ask questions, etc. An agent should be able to look at their listings, plans, list of possible buyers, views of individual homes, advertising options, and so on, all at the same time.
If you give your customers these options, it will greatly improve how they use the app as a whole. Keep these options in mind if you want to get into the real estate mobile app development business.
Putting together listings and taking care of their database
Listings of homes for sale are another important part of any real estate app since they let users look for homes that are for sale. This will give people a full picture of all the tools they can use. People who want to sell or rent out their homes can easily put them on the website at the same time.
Keep in mind that the easier your software is to use, the more people will want to use it. Since the number of items on the list will keep going up, you will need a big library.
You might expect more people to use the site, which will lead to more ads of houses that are for sale. Because of this, you need to make sure your database is both complete and flexible. Also, make sure that your database is strong enough to handle the extra work that will be put into it.
Adding criteria for selection and groups
You need a feature that makes it easier to browse so that you can help your customers find the right house. You can do this with the help of the tool that lets you add filters and groups. Your buyers will look through the groups to find the houses that meet their wants.
When an app has a lot of different features, it can be hard for users to choose the one that fits their needs best. You need a feature that makes it easier to browse so that you can help your customers find the right house.
You can do this with the help of the tool that lets you add filters and groups. Your buyers will look through the groups to find the houses that meet their wants.
With the Filters feature, your buyers would also be able to tell you about the specifics of the property they are looking for. The way to look for open homes will make using real estate MLS software development solutions as a whole a more satisfying experience. So, this will make using the app easier and less stressful for your customers.
Offer your clients a map view to help them decide
In the increasingly digital world, companies that don't include images in their real estate apps run the risk of losing potential customers. Your customers will want to know more about the location and neighborhood of the property they want to buy from you. Keep in mind that the neighborhood where the property is located affects some of its value.
This is a great way to let people look for real estate in the places that are most important to them. It also shows information about the wanted property and its neighborhood, such as the crime rate, infrastructure, nearby schools, Air Quality Index, and other important details. In the long run, this is good for both your business and your users.
Putting analytics into the app for mobile devices
You should really add data to your app since this is something that every mobile app needs to do. So, if you want your mobile app development for real estate to help you connect with your customers as effectively as possible, you need to think about this.
Analytics will tell you everything you need to know about the app and how it's doing. The data can help you figure out what people like and don't like, and they can also show you where a customer stops looking or buying.
These are both useful pieces of information. This knowledge is very important because it will help you decide which parts of the program to change and improve. Adding data to your website gives you information about the people who use it, which is another benefit.
The total amount of time spent using the app, looking at a place, or doing other things that are connected. This will give you more information about the right steps to take to manage and improve your app.
Looking to capitalize on $7196 billion real estate market?
Our real estate solutions can drive the force for the success of your firm.
Get a free quote
There should be chatbots that use AI or an in-app message system.
Your clients will always be able to get in touch with you because the app will let them talk to or call real estate agents straight from within the app. It could help you make more money by leading people who use your app to the choice to buy something.
You can call the agent, the property owner, or the independent lister. You can also ask them to call you back or chat with them through text. People who want to buy a property can ask either the selling person or the seller about the property.
So, here are some things you should think about when making a real estate app for your phone with the help of real estate app developers. If your app has more features, it will easily bring in more users and traffic. Even so, it's important to find a good mix.
The Costs of Putting Together a Real Estate Application
The development cost of real estate will depend on a lot of different factors. One thing to think about is how complicated the software is that you are trying to make.
Even so, the usual cost of making an app for real estate could be anywhere between $20,000 and $50,000. If you add more complicated features, the price, which starts at $75,000, could go up to $100,000.
So, it's important to have a clear idea of how big your program is and to have realistic standards for the workers who are working on it. When it comes to hiring a real estate MLS software development company to help you with this process, you have a few choices.
Even so, the best way to do it is to know what needs to be done and compare that to how much it will cost. Keep a design that is easy to use and add as many features as you can to make a successful real estate app development.
Get yourself a salesforce CRM solution for your real estate business.
Schedule a demo 
Mistakes To Avoid When Building a Real Estate App
Even if your real estate business has a mobile app, it doesn't mean that sales will go up right away. At every step of building the real estate app, you must be very careful.
If your customers find your apps annoying, they might switch to a competitor, which would cost you a lot of money. So, we made a list of common mistakes that you should try to avoid when making a real estate application.
Not enough thought was put into the user interface and design
Another important mistake that should be avoided when making real estate apps is bad user interface design. Users like simple designs that are easy to understand and use. Even though the app may have some really great features, the confusing user interface (UI) makes it hard for people to use.
The program's user interface has to be easy to use. The user interface (UI) must take into account both what customers want and how the product is meant to work.
When making a mobile app for the real estate business with the help of a real estate app developer, it's important to make sure the app is easy to use and can be used by a wide range of people.
This includes people who aren't very knowledgeable about smart technology. Your users will benefit from your attempts to make your tools easier to use, and your customers will like you more because of it.
Using media files that aren't very good
Photos and movies are important parts of any real estate app development company that does well. And if you're trying to sell a house but don't want to use the power of pictures and movies, I wish you the best of luck. Also, most people agree that photos and movies are the best ways to get people's attention.
Potential buyers do a lot of research before making a purchase, so having high-quality video assets like house tours that set you apart from the competition may be a real help when it comes to finishing the deals.
Not enough market research was done
In terms of skills, the level of genius is based on how much worth they bring to customers. When making a mobile app, companies often make the mistake of making it before they know who it's for.
The application you create and build for your clients should be based on the problems they are having. Who better to ask about a service or product than people who already use it?
Before you start making your app, it's important to do a market study with possible buyers, look into other mobile apps already on the market, and figure out where these other apps fall short. There are times when the customer's wants are more simple and basic than what the mobile app creation company is looking for to create a real estate app.
How Long Does It Take to Make a Real Estate Industry Mobile App?
Most of the time, it takes between three and six months to make a real estate app from start to end. The time it takes to make a real estate app like Zillow is not set. It could take as little as a few months or as long as a year.
How long it will take you to finish your app will depend mostly on things like how many features you want to add, what kind of technology stack you want to use, and so on. As a general rule, the time it takes to build a product will go up if you need highly customized designs, certain features, or a different kind of marketing tool than what is usually used.
Predictions for the real estate app market in 2023
In the next few lines, we'll talk about some rising technologies that are useful for making real estate mobile application development, such as:
Artificial Intelligence
Artificial intelligence (AI) is being used more and more in mobile real estate apps. It also adds useful functions and makes the user experience better all around.
Based on the user's tastes and facts from the past, artificial intelligence makes ideas about the qualities. It also makes the process of looking for a new home easier by handling things like document processing and property analysis.
As a result, this makes real estate applications more efficient, accurate, and easy to use. In the end, it makes it easier for users to find useful information, which helps them make better decisions.
Mixed Reality or Augmented Virtual Reality
Augmented reality (AR) and virtual reality (VR) offer real estate tools a lot of great benefits. AR lets you see virtual things on top of the real world on your phone or computer. This could help you imagine how different pieces of furniture or decorations would look in a given room.
VR also takes you to a made-up world where you can look around houses and see yourself living in them. The fact that these tools are available makes the search for a new home more fun and easy for everyone.
Have an online real estate model in mind? Discuss the idea with us.
Let's talk
The IoT Technology
The Internet of Things (IoT) technology gives real estate tools a little bit of magic. It can also connect devices in your home, like lights, locks, and heaters, to the app.
You can control them from anywhere with just a few taps on your phone. Imagine being able to turn off the lights and change the temperature of your home even when you're not there. It's like having skills that make your house both more useful and better. Consider it to integrated in your real estate app development.
Big Data
Applications that deal with real estate use big data in important ways. It also gathers and looks at a huge amount of information about real estate, market prices, and trends. This gives you more information so you can make better decisions about buying or selling a house.
You can find accurate market data, compare prices, and even try to guess where trends will go in the future. It's also like having a great trove of information available to you. Thus, it will eventually help you choose the best real estate app development solution choices.
The Blockchain System
Blockchain technology gives real estate app settings both openness and safety. It makes a spread ledger of all property deals that can't be changed and can't be changed. Every move, from buying to selling, is tracked and can't be undone once it's been written down.
It also makes it less likely that scams will happen and builds trust between the parties. In general, it keeps all the important information safe and checks it. This gives you peace of mind during all of your real estate mobile application development deals.
Conclusion
Making a mobile app for the real estate business is a difficult process. It requires a lot of planning, knowledge of app development, and knowledge of the company itself. You need to work with a professional real estate app development company that can help you make an easy-to-use interface. Also, smooth integration of key features is necessary. This can be done by working together with the company.
We at WebMob Technologies assist businesses in developing the best-in-class, scalable, high-performing, and futuristic real estate apps. Our expert team will empower your real estate businesses with affordable and reliable real estate apps.
Subscribe to Our Newsletter!
Stay Updated to the Technology Trends for Every Industry Niche.