Quick Guide For Launching Video Streaming App Development Business in 2021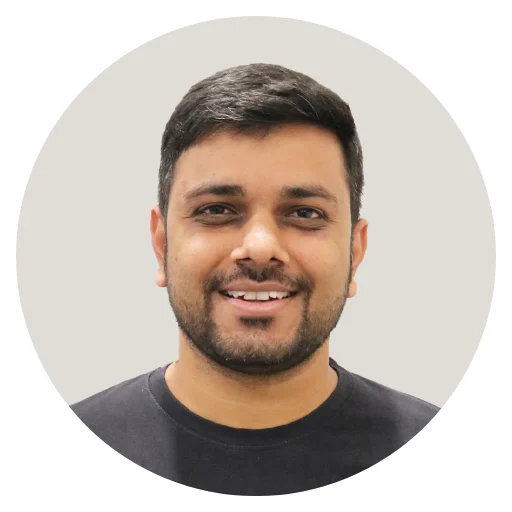 Summary: The COVID-19 pandemic has changed the entertainment industry. It is all about online streaming content and new platforms made for specific content. Digital video viewers in the United States reached 239 million in 2020. Thus, the online video genre is all set to revamp the streaming exceptions in the coming years. With the millennials going all gaga over trending reality shows, films, documentaries, and educational content there is a huge scope for budding creators to grow online. As a video content creator, you can directly reach out to your desired viewers with video apps. In this blog, we are sharing some vital information on video streaming services and a full guide on video streaming app development from features to cost. Have a good read!
Introduction
Even before the arrival of the coronavirus crisis, video-on-demand services were on the rise. The upsurge in smartphone users, increasing 4G penetration, and availability of good content attracted potential audiences. The coronavirus pandemic expedited the adoption further.
Online Video Streaming Statistics
These are surely some intriguing statistics to plunge into the live video streaming application genre. One can easily make its space in the ever-growing video apps market.
As per a report for a study conducted by data and analytics firm Nielsen, video streaming platforms reported a rise in content streaming by almost 75 percent in 2020. The growth is set to continue in the coming years.
Analysts suggest the worldwide video streaming market is set to touch the $842.93 mark by 2027.
With the increasing demand for binge-watching, there is no looking back for content creators. So, if you are eyeing the on-demand video software space, then dive into this blog. We have curated detailed guidelines from creating video app strategy and choosing technology to vital features.
3 Aspects That Need A Special Focus While Creating a Strategy for Your Video Streaming App
#1 Choose Your Niche
You need to find a niche that suits your interest and has the broadest audience possible.
It's always better to conduct professional market research and competitor analysis once you select the niche. Choose a category that lacks excellent content according to your interest.
Some of the most appreciated content categories for streaming are:
Sports events
Gaming
Cartoons
Live tours
Educational content
Coverage for meetups, conferences, and speeches
Personal health
Entertainment for men
Entertainment for women
#2 App Monetization Strategy
A monetization strategy is highly crucial for the survival of your application as it is the way you will generate revenue. We have listed below the most popular options:-
In-app advertising is a preferred marketing channel for agencies and advertising companies. Advertisers can use sophisticated data tracking to reach a selective audience with pinpoint accuracy. However, it is significant to note that this model is suitable for platforms that have developed a large set audiences.
Mobile advertising networks will show interest in your app if millions of registered users watch the free content.
Every video streaming app has to provide a certain number of free videos or freemium content to attract users. Such content helps in generating interest in the platform. Freemium consumers often end up paying and subscribing to access exclusive passes.
Ad blockers are a group of audiences looking for ad-free experiences but without paying a premium cost. Such viewers are potential consumers who may pay for a subscription if approached with new pricing models. Perhaps, offering limited content without ads with low pricing models can work for such subscribers.
Subscription plans are the most popular monetization strategies when it comes to video streaming services. Subscribers choose a weekly, monthly, or annual plan and make a payment to access the content.
#3 Content License
Besides creating your content, you would need to acquire shows from others.
Whether it is a TV or web series, film, or documentary, your startup needs to acquire a license from copyright handlers of the content.
Some creators or studios manage copyrights independently, while many others prefer selling the same to a distribution company. Depending on your selected content, you need to approach the distributor or creator for a streaming license.
Content creators have different terms, pricing models, and duration for streaming licenses.
Content acquisition cost is the most expensive component for video streaming apps. The price for content depends on the title's popularity and recall value. In the beginning, you won't be able to invest billions like Netflix.
Once you plan your niche, content licenses, and monetization strategy, the next step is choosing features for the app.
9 Essential Video Streaming App Features and Functionalities
#1 Login and Registration Form
App users prefer quick registration with minimum information to fill in. A simple procedure with a phone number, email ID, and password set up can do the trick. Provide the option to log in via social media accounts. Create a user-friendly and easy navigation form for your online audience. Also, facilities like password reset via email id, or phone number are much appreciated.
#2 Video Library
The video library is one of the most used features of the application. Dedicate a section of the app's home screen for the same. Users should be able to access the online video library quickly and browse through titles alphabetically or as per genre.
#3 Recommendation Engine
A recommendation engine is not an add-on but a necessity for video streaming apps. Recommendation systems drive content consumption in leading apps, including Netflix and Prime.
A recommendation engine works on explicit & implicit data and title description. It collects basic information from the viewer's profile, title browsing history, and recently watched titles, and makes content suggestions. Your video streaming app development partner will help in choosing the best recommendation engine for the video streaming software solution.
#4 Content Search Option
Searching for a title should be easy. The menu on the home page should allow users to search titles based on user reviews, film ratings, and genres.
Add a search box somewhere on the home screen so that users can quickly find the specific title they wish.
#5 Watch Lists
A watchlist is a list of films, shows, and videos. It can be system-generated, based on favorites, or can be created by users.
Viewers should also have the option to create a name for their watchlists.
System-generated watchlists should sort and serve the most relevant content for users. Keep your audience aware that the watchlist feature may need time to analyze what users like and watch.
#6 Comments & Ratings
Viewers should be able to rate content and write reviews after watching the video. Feedback helps in determining content quality. It also helps the recommendation engine.
#7 Downloads and Offline Viewing
Your audience may not have a stable internet connection at all times, especially while traveling. Thus, the ability to download the content on their device for watching it later can be of great help. The feature will also help apps engage audiences while they are offline.
Besides designing the video on-demand app for supporting downloads, your startup also needs to acquire related licenses for downloads from the content creators.
#8 Live Video Streaming
Live video streaming is necessary if your content plan involves streaming live sports, news, debates, or other events. It adds a few more layers in development. Thus, add it to the strategy only if it goes with your overall business idea.
Are you working on a live video streaming app concept? Work only with a reputed video streaming development company.
At WebMobTech, we have the finest team of developers who are well-versed with all the latest technological advancements. We believe in your idea and innovate it to become a digital revolutionary.
Get a quote
#9 Video quality options
Your on-demand video streaming app settings should have the option to let users select the streaming quality of videos. Standard options are 144p, 360p, 480p, 720p, and 1080p.
Suitable Technology Stack for the Video Streaming Application
Cost Factors Associated with the Streaming App Development
As you probably have a slight idea, there is no one-size-fits-all approach to video streaming app development. The price depends on the app's design complexity, features, platform, technology stack, and development team that you choose.
Still,
To give you an approximate idea, take an example of a Netflix-like app. The cost of developing an app like Netflix is around $15,000 to $30,000 per platform (iOS and Android). Now, the cost varies according to your idea's complexity and development hours. If you have made up your mind to build an on-demand video application, then consult with an experienced firm like us.
Conclusion
You are already aware of great success stories in the streaming platform market. Your video streaming software solution can join the list with the correct set of features and the right business strategy. However, selecting the best video streaming app development company is vital for success. There is a long way to go as the online world has a lot of opportunities open for you. Partner with an experienced firm like us and get a head start toward a brighter future. We have an apt team of developers who have made several online video streaming solutions. Build your video application and witness the profitability of your business.
App development companyOn-demand appon-demand app developmentvideo on demandvideo streamer appvideo streaming app developmentvideo streaming services
Subscribe to Our Newsletter!
Stay Updated to the Technology Trends for Every Industry Niche.