New Sensation in the Tech World! Progressive Web Apps.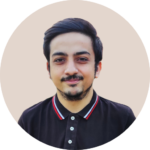 Applications have turned out to be so imperative in our lives that we have come up short on space in our smartphones. But what if I tell you, you can have thousands of apps on your smartphones, while never agonizing over space. Give me a chance to acquaint you with Progressive Web Apps.
You more likely than not heard the term "Progressive Web Applications". Existing users and developers are loving it. Progressive web apps are surely going to shake the world of mobile app development positively.
Have you at any point felt about purchasing new smartphone due to lack of space problem that you confront regularly? Have you at any point deleted any vital app to get some space to download another essential app?
These all are the small yet irritating issues that relatively every smartphone user faces and finds no appropriate solution. Now let us also observe the problems of developers. Mobile app developers always need to offer something unique to the end users in less time, low price, high quality, and extraordinary effectiveness. This all sounds chaotic, and in reality, it is. Additionally, the strict guidelines, conditions, and policies of the app store and play store are cherry on the cake that nobody wants to eat!
PWAs convey the conventional web to a totally new level drawing in users through a top of the line experience and leaving the native apps a long ways behind.
So, what are Progressive Web Apps?
The simplest possible definition can be like this: a progressive web app is a website that feels like a native mobile app.
It feels like, but it isn't a native mobile app. The PWA bring native-like experience to users of all platforms and all devices. In the meantime, it enables users to skip app store browsing and installation. Technically this is simply one more tab in your browser, but it has brisk access right from the home screen and smooth app-like interactions. What's more, it can work without an internet connection!
PWAs are a crossbreed of native apps and mobile websites, but how do they differ from responsive websites? PWAs load in a split second, regardless of network state, and provide quick to react interfaces. This wipes out their reliance on the network, as mobile websites do, guaranteeing an instant and reliable experience for users. A PWA also updates in the background, so users never need to sit tight for new content to load. It can also re-engage users with web push notifications, like native push notifications.
Why Progressive Web Apps?
Progressive web apps are frequently compared with native mobile apps. Despite the fact that they are not direct competitors, you may discover the upsides of a PWA very significant:
Not available in the app store:
Looks more like a disadvantage, isn't it? In reality it isn't. The app store work as a middleman for the mobile apps, For PWAs, this middleman is taken out. For app developers, no app store means no restrictions by iOS and Android rules and guidelines. A developer will not have to go through an approval process, they can allow the app to be used as soon as it's ready. No need to manually update the app, as the revised app version will automatically be available to everyone.
Works offline:
Sounds dramatic, but PWA is a website that can work without an internet connection. Service workers are here to guarantee this. They cache the data when the device is online and display it whenever the connection is poor or absent.
Always the latest version:
Mobile app updates can be annoying for the users. But this never happens to PWA users. PWAs are actually websites, so you always access the latest version of them without any downloads.
Loads Right Away:
You likely to know that users tend to leave the website if it doesn't load quickly. PWAs take care of this problem easily. For the first time, the PWA is loaded with an average speed. But all the next app loads are almost instant. Due to the app shell, which is saved on the device and the cached content the data is displayed immediately. PWAs load faster than native apps and mobile websites.
Improves user engagement:
Even when not running, the progressive web app can send notifications about the content change, helping to re-engage the user regardless of whether he has already closed the PWA. But it is important to make sure that the notification is up-to-date and requires a prompt reaction. Otherwise, the user might be annoyed with pointless web app notifications and turn off this re-engagement tool.
Direct URLs:
This web app feature enables the user to share the PWA with everybody around. And it is much easier than sending links to a native app download page. The PWA is accessible in a single click.
You might be thinking, How can PWA help business?? Here we got some of the stats that prove how these companies got the clear benefits after adopting the Progressive Web Apps for their business.
Native mobile apps once seemed to be the breakthrough in the tech world. But these days it is clear, it's too soon for the mobile websites to give up. Progressive web apps combined with the best features of the website and the mobile app delivering a unique user experience. They are fast, they don't use up your space, they work without an internet connection and they are great in re-engaging users.
Is it worth investing in PWAs? Unquestionably, yes. This is the advancement of the mobile experience.
Looking for somebody to answer your questions concerning PWAs? We are here to help.
We at WebMob Technologies are cheerful to share our knowledge and experience concerning progressive web app development, so don't falter to get in touch with us!
Want to take your web application to the next level? Give your users a native experience with PWA solution.
WebMobTech creates new opportunity for your business by implementing new technologies and luring the customers into an intuitive online experience.
Discuss your idea
Subscribe to Our Newsletter!
Stay Updated to the Technology Trends for Every Industry Niche.