Everything you need to know about the new Apple Card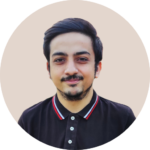 Apple's new kind of credit card, not a bank.
The complete rethink of the credit card by Apple, simplicity, transparency, and most importantly privacy.
Everyone is thinking about the interest rate when it comes to a credit card, but it is the first card with fewer interest payments.
The Apple-designed titanium card helps you to buy things effortlessly. And you can also use the card from your iPhone.
The most significant question about Apple cards is how you can use a card that has no credit card number.
By partnering with MasterCard and Goldman Sachs, the Apple card will be in your iPhone wallet app and also available as a traditional physical card.
What is Apple Card?
Apple's vice president of Apple Pay, Jennifer Bailey described during the keynote speech that the card is "Bold and Innovative," even though it doesn't offer many unique rewards or perks. But considering privacy is the best part of the apple card.
Wedbush analyst, Dan Ives told Fortune in an interview. "The stage is set, now it's about consumers' signing onto the platform and using the Apple Card over the coming years." – fortune.com
There are many Apple users around the world and they can get the benefit from the card. There are around 1.4 billion active iOS devices. The prediction and expectation of the Apple Cardholder are around 20 million in the first three years by Dab Ives.
If we compare the American Express Platinum and Apple card for their Design, Fees, and Interest below are some tweaks.
Design:
Apple and American Express Platinum both have clear competition for metal credit card superiority. Apple Card has a titanium design and laser-etched Apple logo and cardholder name. No credit card number, no CVV number, no other information. Just the name and chip.
Unlike the Apple Card, the American Express Platinum displays credit card numbers, expiration dates, and CVV numbers in addition to the cardholder's name. The security chip on the card is the same.
Fees:
Apple said No Fees not even hidden fees. So this Card doesn't have any fees. No annual fees, international usage fees, over-limit charges, and even late fees.
And on the other hand American Express Platinum, Cardholders are charged a $550 annual fee for having the card and up to $38 for both late payments and returned payments. And if cardholders want to add cards to their account for family members, American Express charges $175. There's no charge for foreign transactions.
Interest:
Apple card comes with the concept that you will be charged interest on the outstanding balance. As of this writing, Apple is predicting a variable annual percentage rate (APR) on Apple Card balances of 13.24% to 24.24%.
American Express Platinum pays off its balances each month to avoid interest on a purchase. Even more, there is a program name Pay over Time, which will charge interest on the card's outstanding balance. Even the customer is not aware of the interest charges on the page.
So now we already know about the Apple card Design, Fees, and Interest rates.
The goal of Apple cards for their customer is a "Healthier Financial Life"
Let's talk about the offers they are talking about. Whenever cardholders buy any product at any Apple marketplace, Apple will give them 3% of the purchase price back.
As we know Apple's card is linked to Apple's mobile payment service Apple Pay, which let the user buy goods and purchase terminals by holding their iPhones. When a customer does any transaction using the Apple Pay app for their purchase they will get 2% of the purchase price back.
When a customer uses the actual card to do the transaction they will earn a 1% price back.
Apple card helps you easily understand your spending it's all right here by week by month or by category and if there's a transaction you don't remember Apple card uses maps to show you where it was like exactly where. Even you can use this feature if there is any fraudulent activity you can instantly tap and view your spending.
As we know Apple, Everything you buy gets a color and category to identify. Something like when you spend your amount to buy the drinks it shows the pink color in the summary. Let's say your spending amount using the card on Food is displayed in orange color. What a fun way to see your spending.
When it comes to privacy and security they have their different level. Apple Cardholders don't have to worry about security and privacy because they make sure that no one else can use their card without your permission. All the advanced technologies that Apple is using are built right in (i.e. Face ID, Touch ID, unique transaction codes). And as we have talked about the physical card there are no numbers, not on the front or on the back which gives you a whole new level of security. So they clear your security concern.
And the support is also good you just need to do the text and they solve your problem.
In this smart era, they think differently and create a card we can say a smart credit card.
Beautifully define your spending
The whole customize think of filters where you can easily see your weekly or monthly summary directly from your wallet no separate app or website to see the charts. Even more, they saw your trend spending on the charts so that you can decide your spending.
Sometimes you forget where you spend your dollar but this card will help you to pin the location and reminds you of your spending.
Detail charts also give you the full details of your merchant detail from where you purchase the products or buy the tickets.
What about payment dues?
With this card, your payment is due on the last day of the month. Easy to remember for everyone and makes sense. Also, they are providing a payment facility weekly and biweekly. Paying more often can save you on interest, too.
Want to develop an intuitive online payment application for your business? Discuss your idea with us.
We have a proficient team of app developers to bring your ideation into robust software solutions. Our adroit team will provide you with an apt solution customized to your business needs.
Hire our team
Final Words
There is a lot to like about the Apple card. And many more to come that we don't know yet. Stay updated with WebMob Technologies to get to know about the latest technology updates, trends, and news around the tech world.
Subscribe to Our Newsletter!
Stay Updated to the Technology Trends for Every Industry Niche.