New Office, New Chapter! WebMob Technologies 3.0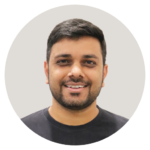 Since the very first day of WebMob Technologies foundation, we continued living by the mantra "Buckle Down and Scale Up".
Indeed!! With the Immense delight, we are cheerful to apprise you all that we have moved to a new and colossal office.

With the bigger office and higher number of accommodation capacity we can now look to explore more areas to work upon and at the same time strengthening our team for services like:
Web development
Android App Development
iOS App Development
Cross-Platform App Development
DevOps
UI/UX
After a long look for a perfect place to begin a new chapter of WebMob Technologies, we at last discover a place. It felt from a very first moment that this place is the one for us. That was a moment, the journey of the Third Chapter in the historical backdrop of WebMob Technologies has begun.
Scanning for a place must be the most straightforward in this excursion. As the initial step had been taken the entire guide must be built to stroll upon to turn our "ideas into reality" as we are effectively doing it for other, this time it's for us.
From choosing flooring, lights, colors on the wall, how the work area and cabins will be? To pick up the amusements required in the recreational zone and stuff from which the pantry must be loaded with, every one of these questions emerges and to find solutions to this we always had the help of all the WebMob Techians, their eagerness and vitality unquestionably made this excursion simpler. With everybody's help and diligent work, we were at long last prepared for the enormous day 21 July 2018. The Inauguration Day.
It was just another weekend morning for other but it was the day of which we all were sitting tight for. We all were ready to flag off another excursion of WebMob Technologies.
The day started with the "Pooja" taking blessings from the Almighty God to give us the strength and determination to keep up the good work and move forward. Followed by the ribbon cutting, cake cutting and some amazing performances from a few of us. After the tiring work of moving and masterminding all the stuff, the time had come to refill our void stomachs and what could the preferable choice over Pizza!! And with a pizza slice in one hand and glass of drink in other everybody postured for a photograph that totals up one of the most memorable days of WebMob Technologies.
You can get the glimpse of this journey through photographs that captured many of those memorable moments on our Facebook page.
Cut to the present moment! Composing this blog sitting in the new office is nostalgic as it feels like I am reliving all those moments. I trust WebMob Technologies will accomplish numerous such lovely accomplishments in the coming future and numerous more excellent chapters will continue adding to this.
If you are ready to dive in to get the best experience and grow yourself then join our team.
Develop your mobile application with an offshore team of experienced tech developers.
Being around the digital space for over a decade, we at WebMobTech have seen the transformation of technology. We will integrate the best tech stack for your online business.
Consult us