MVP VS Prototype: Which Version is the Best for Your App?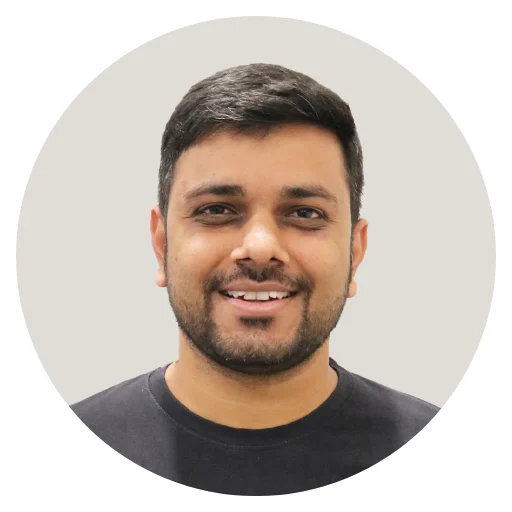 Summary: The digital world has become a cluttered space. Many ideas are not even known or heard by people. There is a constant rage of engaging users and building your brand name. It is possible to succeed only when you get the right idea and confidence in your app's market.
Today there are great apps that are of no use to users. So, the money, time, and efforts of an expert and your firm are supposed to go in vain in less than 10 seconds. Market assurance is the key to success. Deploy an app only after testing your MVP or prototype version. Let's dive into the blog and know the significant difference between MVP VS prototype and which is suitable for your app idea.
Read and learn how your app can survive in the competition with the use of these two tech advances.
Introduction
Today, it needs more than just an idea to build an app.
'Validation'- is what we are looking for.
A simple answer to this is an app test.
Test! Test! And you will succeed.
In this world of Constance and Instance, there are ways in which you can TEST your app's need, reliability, and overall market response.
Yes! You know it, so you are here to read this blog.
MVP
Prototype
Now, let's take you through the detailed flow of this blog.
What is MVP?
What is a prototype?
Difference MVP VS Prototype
Examples of MVP
Examples of Prototype
Our Contribution
Which one to choose? MVP or Prototype
Conclusion
What is MVP?
The minimum viable product (MVP) is a fully functional, mini version of your app idea.
Think of it like this!
What will you do if someone asks you for advice to travel from Point A to Point B? (consider: he is a new driver)
You will surely not recommend a Tesla!
Rather.
You will tell them to try a scooter, skateboard, or Vespa.
Once he experiences his ride and tests his skills, he will automatically reach out to you and tell you he loved driving A, B, or C.
Based on the answer, you will recommend him for other vehicles.
The same thing is done with app ideas.
It is a simple version with enough features to grab the attention of your target audience. And validate the app idea at an early stage of the development lifecycle.
Why do firms release such MVPs?
Launch the app as early as possible in the market.
Validate the idea before spending too much on the budget.
To gather user feedback from the very early stage.
It also reduces the overall development money.
It gets you the attention of investors.
One can quickly refine a user's problems on an early basis. To build a successful MVP, you must know the firm's goals, identify issues you want to solve, and translate them into the development process.
Benefits of MVP
The best option is to get instant value and minimize the overall cost of the project MVP. It also allows to build the app on the right path. So, here are some core benefits to look for through your MVP model.
It allows you to test your idea. With fewer features, you can easily avail of further plans. Thus, it can keep great user testing and keep the cost down.
It saves a lot of money. Proper testing at the right time will also save you money.
You can start to create a user base to have an eye on the whole project.
What is a Prototype?
Design is the core of engaging users.
What happens if we design the wrong app? If the app is not user-friendly, you will not get your desired attention from the targeted audience.
No one likes a haywire design with no functionalities in place.
The simple answer to this problem is to create a Prototype.
It is designed to focus on the testing of the UI/UX of the app. A prototype helps you to look into the design and functions without being fully functional.
Firms build prototypes to find a glitch in the user flow and design before locking the outcome. There are many types and sizes of this testing: it can be a paper, a sketch, or an interactive version. It portrays the usability and other details to demonstrate the working of the whole app.
However, after the test and the feedback, one can also quickly go through the SDLC stages to build the final product.
Now, do not mislead yourself with POC- proof of concept. POC is a technical side of the software. In contrast, the prototype is how your app will look.
Benefits of Prototype
An app owner comes to know the movement and wants of a user with the prototype model. Thus, it typically denotes product interaction in the future of a user. Here are some core benefits of a prototype.
It is cost and time efficient. Thus, a potential issue is found and fixed in the early stages.
It helps eliminate any hindrance which an expert will face in SDLC. The flaw removal is done with ease via a prototype.
It helps visualize the whole plan more practically than just looking at the idea's concept or a paper diagram.
MVP optimizes the performance and also user interest of the app closely and at an early stage.
It validates the app's UX and usability.
Now, let's get into the core distinguish between minimum viable product (MVP) VS prototype.
Accelerate your time to value by creating an MVP app for your idea.
Get a Free Quote
Key Difference: MVP VS Prototype
Herein our experts have also provided details that will clarify doubts related to prototype VS minimum viable product (MVP).
Both of them are created to check the validity of startup app ideas. One has to answer 3 questions: Is the idea profitable? Is it workable? Is it robust? A yes to these can bring success to your online venture. Both models are used to save time, cost, and effort.
1. Functionality
MVP is an all-in-one product with few features that a user can use. It is a mini version of the whole app. While the prototype is created to look into loopholes in UI/UX and do the needful.
MVP is only possible by releasing the app idea as an app in front of the audience. In contrast, the prototype can be a paper cut, a sketch, or an interactive online version. It is also one of the first designs you can present to the stakeholders to fund your app.
Note: Our experts have provided insights to get your app funding on time. So, if you find it hard to get the right fundraiser, you must look into how to fund your app. It has all the intricate details for you.
2. Purpose
MVP is built to get user feedback early and work according to it. While the work of a prototype is to look for the idea's viability. MVP gives the product's core features, and the prototype provides an overview. MVP can be launched in the market as it is in contrast to a prototype that is only a design.
3. Complexity
Prototypes are simple to make and change as per the needs. MVP is a fully built mini app that is yet to be launched to its full potential. Thus, it takes more time and is complex to make changes in the same. But, they do have core values of the app, which the former lacks.
4. Time
It is obvious! MVP is meant to take more time than a prototype. It tests the idea's efficacy, while a prototype is for product assumption. MVP, thus, takes more time than the prototype.

5. Target audience
MVPs are launched for the public response; hence, they are of the public and for the public. A prototype is private and is made to show the investors and team. It is to look into the flaws, mend them, and then present the app to the audience.
6. Cost
MVP is costlier than a prototype. The MVP model is built upon a budget. And the prototype is of a low budget that is easy to make and show to the targeted people.
Popular Examples of MVP
1. Amazon
Jeff Bezos, the creator of Amazon, built an MVP of the online eCommerce giant in the early 1990s. The concept of an 'online store' was new, but a mere web commerce report showing a rise of 2300% upwards made it a possible venture.
At first, Bezos lined up the top 20 online products, further narrowed to 5. He continuously made changes in the MVP according to the market demand.
With an upsurge in books, he started to sell them online. For over 2 decades, he went on with MVP and expanded his product offerings. Thus, today, as a result of it, Amazon is an unbeatable eCommerce app development.
2. Dropbox
In 2007 MIT students Drew Houston and Arash Ferdowsi came up with the idea of a file hosting service in the cloud. But, the idea was costly if it was to be made in hardware. So to avoid such a huge expense, both the creators decided to build an MVP.
They created a video that demonstrated its working. The video got over 70,000 signups from people. Later, it got much better with the video's feedback and was able to build the best file sync online venture.
3. AdWords Express
It is an ad copy generator for users. In the early days, a team of students used to write ads manually in the backend as per their needs. And so, with time, the user wanted the service, making it an automated ad-generating hub- Adword Express.
4. Groupon
When it first launched in 2008, Groupon was a modular MVP that marketed local businesses' services and provided deals only for a short period on a WordPress website. The idea was to give users PDF coupons in the mail when they asked for them. Later, Groupon built an email list of users who interacted with the site and got the data for the current Groupon site. It is now a very famous deals app on a global scale.
Instagram, Facebook, Zappoos, AirBnB, and more are great examples of MVP app development.
Don't Let Your Idea Just Be an Idea!
• Launch an MVP or a Prototype
• Validate your idea in the early stages
• Market your app to your target audience
• Deploy a cost-effective validation idea with us
Contact us
Popular Examples of Prototype
1. Paper prototype
Of course, you are after a technical look-over for your business.
But, sometimes, you can settle down with a pen and paper.
Visualize your app idea and draw it on a whiteboard or paper. The cost is minimal, but you must be creative and patient to illustrate your idea.
Thus, it benefits in getting quick validation. And you can also move on to the other stages of SDLC in no time.
2. Wireframes
Wireframes are diagrams of every phase of your SDLC. One can show text, images, buttons, features, etc. The minute details cited also help visualize the actual work process.
But, it does affect the display in front of the investors. Through diagrams, you cannot draw probable fundraisers.
3. Physical prototype
A product prototype development is the best way to test your app. Your firm will aid from a physical model, allowing you to test your model with likely investors. Moreover, you obtain valuable input from testing your prototype, which can also help you decide the actions you need to take to make your product better.
As you'll need experts in electronics, firmware, IoT, and product development, you should also enlist prototype firms great in hardware and apps.
If you are in search of IoT app development services, you can consult our experts for your prototype. However, we have been around for 12+ years, growing and analyzing new tech trends. The team can also build and deploy the best version of your online venture.
Also, 3D prints and digital and video prototypes are other great models.
Our Home Automation System Built by MVP Project Model
The team built an MVP for home apps using AWS IoT tech advances. Our model looks into the automatic and electronic management of home activities. Moreover, it can also control your lights, security, and access control for heating, ventilation, and air conditioning.
Here is a tutorial on how the AWS solution will work for your home.
So, how will you choose one for your project after knowing about the validatory models? Let's check it out.
Which One to Choose? MVP or Prototype
In this growing online world, failing is quite frequent.
Test! Till you succeed.
MVP and prototype are two modules for validation. Choosing one out of them is not a task. You also only need to answer some questions.
Have you got feedback on your app's UX?
Do you have a budget to build an MVP of your app idea?
Do you want to prepare a clickable version for your app?
A prototype can only be displayed; it cannot be felt. In contrast, an MVP can be a fully functional model of your app idea with the necessary features.
In our expert's opinion, an MVP is a long-term goal that gives insights on the overall SDLC. While the prototype is just a small step to keep a team or investors on board knowing about an app's whereabouts.
Thus, try to achieve the best by exploring new possibilities by developing an MVP app.
On a concluding note!
MVP vs Prototype both are the best to understand our app's needs in time. They are cost-effective and easy-to-make tech that helps us market our idea. Each method plays a pivotal role in SDLCs with precise goals. The best option is to build both models one after the other to see the response and the overall product at a glance.
If you have any doubts or queries on how to build an MVP app? How much time will it take to create MVP or prototype? What is the cost of creating a validation model? Consult our experts. And also, get a free quote for your app development idea.
FAQs
1. What is the difference between a prototype VS MVP?
A prototype tests the idea & MVP tests the app.
A prototype is also to test the basic concepts, and MVP tests features and other prospects that proved to be great for the app.
MVP is functional, while the latter is visual
A prototype can also be the very first step to building a good MVP, as, in some cases, such validation is a must.
2. What are the types of MVPs?
Concierge MVP.
Wizard of Oz MVP.
Landing Page MVP.
Email MVP.
3. What are the types of prototypes?
Concept Sketch
Bench Model
Fully Functional Rapid Prototype.
Visual Model
Pre-Production 'Alpha' Prototype.
Manufacture Production Prototype.
4. What are the tips for building the best MVP vs prototype?
Target your audience
You have to also have an extensive dataset
Remove detested products, i.e. if your models fail, then you should remove the idea and start over again with a fresh one.
And thus, work towards building a perfect validation idea
Hire Remote Developers
Scale up your project with our dedicated team of developers & deploy your project in time.
Hire Dedicated Developers
Subscribe to Our Newsletter!
Stay Updated to the Technology Trends for Every Industry Niche.