Loan Lending App Development: Understanding Costs and Essential Features for Success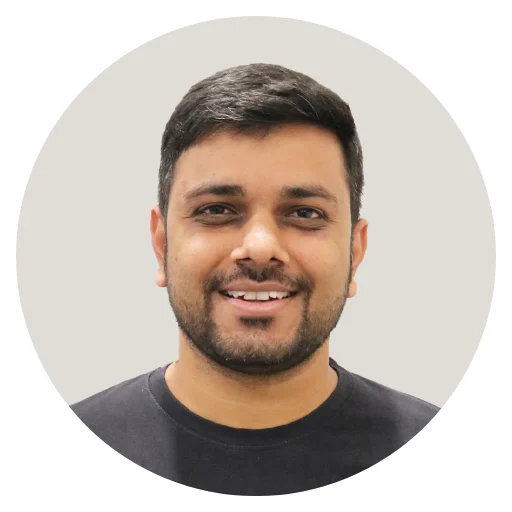 Summary – The loan lending app is a mobile app that people can use on their phones or tablets to get flexible loan terms. Before you can start making a loan-lending app, you must figure out what your company needs. When you know the answers to these questions, you will know exactly how much it will cost to make an app for loan giving and what features it should have.
Introduction
Ten years ago, getting a loan took much time and work. But this is not true in the current world of digital technology. Like many other parts of modern life, technological progress has changed financial services.
People who want loans no longer have to wait in long lines and keep going back to the bank for several days until their loan is accepted. With the help of loan banking app development firms, stakeholders can make better decisions about their money.
Mobile app development companies are making it easier because technology and mobile phones work so well together. There are many good ways to get a loan in the digital age, but the rise of loan-matching apps stands out as the most promising.
With these P2P banking services, it is now easy to get a loan. The new business plan for loan apps is to get cash payments quickly. It also benefits with little paperwork to be done. Customers and firm owners have liked this new way of doing business for all the right reasons.
Borrowers like not to go to the bank and keep track of payments from their couches. Indeed the process has become quick.
At a compound annual growth rate (CAGR) of 16.7% between 2020 and 2027, the global market for digital lending platforms is forecast to grow from an estimated 2019 value of $5.58 billion to $20.31 billion.
Let's talk about loan lending apps, why they're so popular, what features they must have, and how much it will cost to build one.
What is Loan Lending App Development?
This app is a platform for money lenders and people who need money. The amount of loan apps for P2P banking has increased from one year to the next.
Because of these mobile apps, people don't have to go to a bank during normal work hours to ask for a loan. People who need a loan but don't have time to go to a bank office could use one of these banking apps instead.
Borrowers and lenders must use the app. Both parties will be able to function without any external help. These apps make getting loans easy. Only the user and investor have to agree on the loan terms and they are good to go. FinTech has stood out to be a huge personal loan provider in the U.S.A.
Loan-giving software is a great way to make more money. Whether you run a new business or a standard bank with branches. It will give your company and its users more ways to talk to each other. On the other hand, firms that don't have a loan banking app may miss out on profitable chances to grow and boost up their image.
How do money-lending apps work?
Of course, now you must be thinking about how it will work. How to lend money without online security? What is the key to reliability?
Companies that want to grow their business by making a loan-giving app should first learn more about the industry. Both buyers and lenders can easily use the program.
Companies that want to grow their business by making a loan-giving app should first learn more about the industry. Both buyers and lenders can easily use the program.
Here are some instructions on how to use the app:
Lenders and users must set up accounts before using the app's platform.
After getting the app, users will be asked to enter their details. And verify their name and link it to the current bank account.
Lenders do it to handle payments and get the money.
Lastly, customers can choose a money lender from the offered loan programs. They need to ask for a loan and explain why they need it.
If the investor thinks it's a good idea, he'll say yes! Borrowers have a few options to choose from. It all depends on what they weigh in the perks and interest rates.
The loan split process can be finished in person or online if both sides agree to all the rules. After that, the money will be sent to the user via a loan. Thus, it is not a complex method, but a good knowledge of it can be really helpful for you.
Benefits of Creating a Mobile Loan Application
Before you start looking for someone to hire to make an iOS or Android app, look at the pros of this method. Check the number of app downloads worldwide.
Highest possible safety
Mobile money loan apps send all customer details and financial activities over a safe and protected network. The only thing customers have to do to use the app is make a safe password.
Numerous Loan Choices
Personal and payday loans are just two kinds of loans people can get via money lending apps. Most people could use money as and when needed for different purposes. Such loan apps are the best place for them.
Confidentiality
Some people need money for specific things. It can be to buy a house or a loan. They are able to get it via this medium in no time. A mobile loan app is a safe and private way to get a loan.
Additional logs
Business banking customers can see a full log of all the transactions. Mobile loan apps keep track of & automate them to find them in an easy way.
Why are loan lending apps so much in demand?
The best thing about mobile apps is that you can use them as and when you want. A mobile fintech loan app works the same way as a small bank. With the help of loan banking apps, it is now easy to borrow money and make payments. The below graph shows the increase in the value of the loan app marketplace.
82% of the US companies are willing to go for PPP loans in the pandemic rather than traditional loans. Users may benefit from money-lending apps in many different ways as well.
Complete safety
Mobile money loan apps keep users' detail and financial activities safe by only talking to each other over a secure network. Users just need to sign up for the app with a safe password.
Various Loan Options
Money lending apps can help you get payday and personal loans. There are many reasons why people want to borrow money. And developers can meet this need with loan apps.
Confidentiality
Not everyone who needs a loan does so to buy a house or car. Some people need the money for more secret things. As per statistics across all industries, banks become targets in over 25% of all malware attack cases. Mobile loan app development could give you more privacy and safety than you've ever had before in this situation.
Enhanced records
Customers of business banks can get full records of all their transactions. Mobile loan apps are the same. They automate and keep track of transactions and make finding them in the app easy. Also, customers can pay on time if their records are kept in good shape and get tips and messages when needed.
Essential features for mobile loan applications success
Consider these details if you don't want your loan application lost in the shuffle. Every loan application is unique, yet they all have some similarities.
Over 30% of avid online-banking consumers use custom loan apps at least once a month. Whatever industry or problem you're trying to solve with your loan lending mobile app, try to keep the following in mind.
Assist with Chat
Lending apps are great as they reduce your time in person with a worker, but customers may still need help. A live chat with a person could also be a great help.
A simple formula for determining loan amounts
Any program for banking needs to have a loan tool. Don't expect your users to know everything about loans and let them figure out their loans. Include a tool to help customers figure out what they need to know about loans.
The loan application should make it easy to understand the interest rate, monthly payment, and other important facts about a customer's loan.
Customization
Custom mobile apps give users the best possible experience because they use the device's built-in features and UI design. App forms for personal loans work the same way.
Try not to sound like a tired old cliche. The best mobile loan apps are works of art that have been carefully made. Even though it doesn't seem like much, it does impact your brand.
Analytical reports
To get more done, give admins detailed reports with intelligent analysis. The administrator knows both how much has been taken and how much has been paid back in time.
Cloud storage integration
Because it is important to protect user data, the app will gain a lot from using cloud technology. With this feature, users can ensure their information is safe and private.
Continuous payments
With this feature, regular payments for loans can be taken out of debtors' bank accounts. It also makes sure that the lender doesn't miss a loan payment.
Cost of Creating Loan Lending App
How much will it cost to build a loan app? What is the budget to build a fintech app for a loan? Herein our experts have answered it for you.
Loan lending app development might cost anywhere from $50,000 to $200,000. It does vary on the complexity and number of features you want. Your lending app's development expenses may decrease if you look into and buy software development kits (SDKs).
Several factors influence how much money it will cost to create a mobile app for the lending industry. Although the application development company selected to produce a loan app may considerably affect the overall development cost. Here are the four main factors:-
App's complexity
App store
UI/UX
Time spent creating the app
How Much It Will Cost to Create a Loan Lending Application?
Yes, many things can change the cost to create a loan app. But what exactly are these parts? Well, herein, we'll talk about some of the aspects.
#1 Developer's Geographical Origin
One of the major elements that might affect the cost of creating a loan-lending app is the location. The following table illustrates this point:
| Location | Cost |
| --- | --- |
| Cost of Loan Lending App Development in North America | $80,000 to $150,000 |
| Cost of Loan Lending App Development in South America | $50,000 to $100,000 |
| Cost of Loan Lending App Development in Europe | $55,000 to $95,000 |
| Cost of Loan Lending App Development in Africa | $40,000 to $60,000 |
| Cost of Loan Lending App Development in Asia | $35,000 to $75,000 |
#2 The Expense and Complicatedness of a Loan-Processing App
The complexity of the loan-lending app idea does impact the overall SDLC budget. It is simple; you will need more money to develop a complex solution.
So, it would help if you decided how much you could pay to create a loan app. And also decide how much return you will get from it once made. Curate your features, tech stack, and other functions based on it.
Here is an approx budget for your SDLC:-
Simple Lending App Development Cost: $50,000 to $80,000
Average Loan Giving App Development Cost: $80,000 to $250,000
Complex Loan App Development Cost: $350,000
#3 The Developer's Perspective on How Much It Would Cost to Create a Loan-Sharing App
Talk to a company that makes apps on demand if you want to make a loan app. So, the cost of hiring a dedicated developer could be very different based on how skilled they are. Because of this, a single variable can change how much it costs to make a loan application.
This is how much it costs to hire flutter developers with different levels of experience. After that, we'll talk about the different ways to hire people and the costs associated with them.
| Experience | Hourly Rate |
| --- | --- |
| Senior app developer | $30 to $40 per hour |
| Middle app developer | $20 to $30 per hour |
| Junior App Developers | $15-$20 per hour |
How long does it typically take to design a loan-granting mobile app?
How much it costs and how long it takes to make loan lending apps depends on a number of factors, such as the number of steps needed and how important the features are.
Depending on the details of your project, it usually takes between six and nine months to make a loan-lending app.
Being in the software development business for 12+ years, we have built such fintech solutions. Do not believe our words, believe in our work!
We have successfully developed a web-based NBFC loan management solution. It is a one-stop solution that organizes your loans, accounts, reports, debt collection, and more. A business can manage everything in one place and know every minute detail there. Have an in-depth look at the software below.
Building Loan Lending Application: Step-by-Step Instructions
Here are steps on how to start a loan app step by step:-
#1 Strategy, Niche Analysis, and Market Study
An essential first step in the loan app development process is to plan and collect needs for the app's features. To find the holes in the current loan banking forms, you need to do a lot of market study about the people you want to help, what they want, and where they live.
With this knowledge, deciding what features to add to the app will be easier. The app's value offering could be better by looking at what other apps give and how the market reacts to them.
For the app's features to work well together, the development team needs to know how many financial experts, legal experts, and other related professionals are required. These steps will ensure that the app is built with a deep understanding of what its target audience wants and where the market is lacking.
#2 Team developers, prepare!
It would help if you had a team with many skills to make a loan-giving mobile app that works. The team has to have one or two experienced mobile app developers to have a high-quality and scalable app. It will also help to maintain a bug-free and safe solution. With the help of the project manager, you will get excellent and timely progress reports. The goal of creating a great app is to remain in sync. You got to find a team with great communication skills and are best at achieving the set development milestones in time. Maybe a team like us!
Have a look at what other software development services we provide. Contact us to get a free quote.
#3 Close out your development process
It all depends on which development process you want for your loan app. Agile is popular for mobile app development projects. The method helps reduce costs and minor development errors. The testing of the app is done quickly with such solutions.
The Agile development method splits the whole process into smaller versions. At the end of each stage, the product is given to the clients so they can evaluate it. How will users like to function in the app? Such an effort helps to create a user-centric app through Agile.
Your lending software development team may use Agile methods like Scrum, Kanban, or XP. The more open your team is to use it, the faster they can find bugs & fix them. They can also take user feedback into account at every stage of development.
#4 Interface Design for Apps and Websites
Once you've decided on a process, you should move on to design. When making a user interface, you must consider who you're making it for and what colors, fonts, and picture styles they like.
It is important to give users a smooth experience online. Choose a flexible tech stack, like React Native or Flutter, to serve people with the same user experience on all platforms and devices.
You should also have good features at the top of your list so that all kinds of audiences can use your app with ease.
#5 Lock in your most valuable product
The next step is to make an MVP app with suitable features to know the exact feasibility of your app idea among your audience. It will also help you reduce resource waste and learn more about your target market.
You will need experts with a set skill set to make an MVP for a mobile app. Since a loan app must follow some norms and rules, it must be handled well in advance.
Thus, it helps save time and money while following the financial rules. This method not only makes your loan application work better, but it also saves you time and money.
#6 Observance of Required Procedures
Since your app's main job is to handle deals and keep users' details, it has to follow laws in places like Australia, Eastern Europe, and Western Europe.
Software sold in the European Union must follow the General Data Protection Regulation (GDPR). While software sold in California must follow the California Consumer Privacy Act (CCPA). Studying and following the rules will help you to give a safe online app.
#7 Programming for the back end (Android, iOS, Hybrid)
Now is the time to start working on the back-end structure of the app.
To make and fix good apps for Android, coders need to know Java & Kotlin. One may also know Android Studio and Eclipse. To give users a uniform experience and an interface that meets Android's UI/UX standards, it's important to use the Material Design Guidelines and the interactive parts of the platform.
Experts for iOS devices should be skilled in Swift programming language and know about MVC. He should also know about XCode and the Human Design Guidelines to make user experiences work well with Apple's hardware.
On the other hand, hybrid apps can be made with standard web development tools like CSS, HTML, and JavaScript. Cross-platform loan lending mobile app development tools like Ionic and Xamarin can be used to write code quickly and accurately.
#8 API integration and data management
Mobile apps can process and handle data with the help of databases like Room Database for Android and Core Data Framework for iOS. There are also other database systems like MySQL and PostgreSQL to help you with the data.
Lastly, APIs can be used to make apps more useful by adding things like push messages, file system control, and secure payment methods.
Cloud Storage, Retrofit, and GSON are the three best Android APIs to handle cloud data, talk to other APIs, and work with Java objects. Google Pay is a way for Android makers to pay for things.
iOS coders can use the ObjectMapper API and the CloudRail API to talk to remote APIs and store data in the cloud. People often use Apple Pay and the Apple Push Notification Service to send and receive funds and alerts.
#9 Safeguards for Individual Privacy
The crux of a fintech app is to keep the details of users safe. Hire an expert who knows common hacking risks, such as SQL injection and scams.
Two-factor security and encryption can also protect user accounts and details. Twilio and Plaid are two APIs that can help keep info safe and at its place.
#10 Putting your loan app through its paces
Test your app frequently to ensure your money loan app meets your desired goals. Use Appium, Espresso (Android), and XCTest (iOS) to automate your test code.
Once deployed, use polls, reviews, and the Net Promoter Score (NPS) to get user feedback. Look at what people say about the app. See to it how you will make your app easier to use. Use data analytics tools like Qualtrics to understand your audience better.
#11 After-Launch Service and Repair
The life cycle of a mobile app isn't complete without post-maintenance. Part of this process is to fix bugs and implement new app versions based on what users say.
Your team of experts can fix any issue by knowing your audience's feedback. Some of the tools one can use to track and analyze user behavior, app crashes, etc., are Firebase, Crashlytics, and New Relic.
Bug fixes, new features, quality checks, and security all is done with the help of post-development services. Such services ensure that your venture is updated with the latest tech stacks. It will also help you to stay relevant with time.
Your users will get proper assistance from the team of experts. Every bug is removed in time to give the audience a great experience.
It involves the use of a new tech stack along with add-ons. You should hire loan lending app development companies for better output. And also, get the best for your app with the help of such post services and expert skills.
Conclusion
People will likely use more mobile loan apps as the world economy becomes digital. These apps have become fintech specials as users groove to them for every lending problem.
App makers and business owners must always be one step ahead of the curve to give their customers the best experience possible. There is a direct link between how easy it is for people to sign up for your service and how loyal they are to your brand.
Lastly, working with a reliable and skilled development partner is important as competition gets tough. You will need capable force to deploy your app on time to succeed. At WebMob Technologies, we create the best loan lending apps at affordable costs. Talk to our expert developers today, discuss your business needs, and get the best loan lending apps.
Subscribe to Our Newsletter!
Stay Updated to the Technology Trends for Every Industry Niche.