7 Ways to Maximize Dump Truck Business Profits Via Fleet Management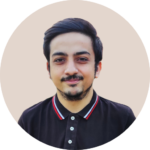 Summary: The logistics spectrum is moving fast with the change in the transport industry. After the Uber wave, we all have seen new ways of commute & the logistics world did see new possibilities to earn profits via fleet management. This blog post is curated for fleet owners, logistics startups & enterprises.
Herein, we have talked about dump trucks and their business. Typically, a dump truck owner tends to make $130,000 or more per year. The number does say it all. But how will you make it to the huge profit income? Let's have a look at the dump truck business profit.
Introduction
How profitable is the dump truck business?
The revenue of the dump trucks is all set to reach $72.4 Billion by 2025. With the growth of the coal and mining industry, there is an even more grown urge for such heavy vehicles to load and unload material on time.
Who will prefer to wait to dispatch material on a busy day at work? Also, who will want to avoid managing a fleet in one go? A proper balance of tech and fleet management can help you reach the best possible heights in no time.
Now, we are not going to waste your time. Here are some of the best ways to increase your dump truck business income and plan for the future.
How to Maximize Your Dump Truck Business Profits With Fleet Management?
Dump truck rental is indeed a profitable venture. There has been a spike in the transport of heavy materials all over the world. However, there are many other factors that play a crucial role in the profits.
Market demand, operational cost, and other management strategies affect profitability. Let's look at some of the main points one after the other on how to maximize a dump truck business profits.
Maximize Dump Truck Profits by Keeping These 7 Aspects in Mind
#1 Market Demand
There is bound to be demand for every single thing. Demand will carry us towards supply. For instance, Uber owners faced commute problems, which led them to build a smooth taxi app.
And after the success of it, there was no stop to create Uber clone apps. The same is the case with Uber for truck business. Before you start such a logistics firm, you need to know its actual needs.
The logistics market is all set to reach USD 12.09 billion from 2023 through 2030.
U.S.A, Europe, Asia Pacific, Middle East, and Africa are the ones eager to invest in the freight market with the transport trends.
The U.S. Freight market is said to reach USD 15.12 billion by 2028, with an increase of 21.72% CAGR from 2023.
These numbers are indeed a good promise to take a step forward in the dump truck market. The overall industry has good progress in the future, and with it, there is immense support from other businesses too, like-
Construction: There is a need to commute sand, iron, minerals, etc., resources at ease from one point to other. Thus, it is a huge opportunity to grab for the trucking fleet businesses.
Real estate: The need for homes, offices, and rentals is never going to end. So, with the growth in the realtor world, construction and fleet transport will continue. Both industries work hand in hand.
Shipment: The shipping industry is the one that gets affected by the trucking industry. Every business, right from medical to minerals, do need help to ship material from one place to another. So, with trucks loaded on time, one can reach the dock and transport the goods in real-time.
Fleet management: With the increase in the number of fleets, to organize them is a pain. People are bound to maintain their business with other likeable partners. So, with the demand, there will be a significant increase in one's firm. Thus, it is all interlinked.
One has to strike at the right time with the best suitable market demand.
#2 Operational Cost
Every firm has to look at these costs. If not looked at with time, it might be a recurring cost for the business. These expenses include fuel, insurance, taxes, etc. To optimize the profitability of your dump truck business, you need to monitor costs to get good results.
To do so, you will need a great fleet management app or dump truck solution. Such software does have all the required facilities. Right from driver salary, vehicle maintenance, overhead costs, fuel monitoring, etc., every small thing is notified & measured in it.
To procure good results, you will need online support. Online ventures provide you with great insights into where you can handle things with ease and on time.
#3 Plan Efficient Strategies
To win online or offline, you need to have a good strategy. What plan should you have for your dump truck business? It would help if you had a strategy for the following:-
How will you manage your fleets? Proper fleet management helps to maintain fleets with fuel consumption, address drivers with their vehicles, etc. A lot has to be managed in one go.
Have you planned the routes? So, route planning is essential. With a proper road plan, you can divide and monitor your fleet's movement. And can track them down in real-time.
How will you optimize your loads? If you have a fleet of trucks to manage, you have to schedule your loads with each of them. One has to ensure that in one round, you are able to suffice the needs of your partner firms with proper material. This will indeed result in optimized fuel, manpower, and time management.
Apart from these three major points, it would help if you boosted your productivity and revenue. The best approach for you is to invest in dump truck software or an Uber for trucks app.
Being in the web and mobile app development industry for over 13+ years, we have been dealing with multiple transport apps.
In one of our recent trucking projects, we have covered a trash collection activity. Our experts have made a ready-to-deploy waste management solution- DwellBuddy. The software has great features like geo-fence, violation complaint, waste scheduler, wage calculator, etc. For more insight on the project, you can always schedule a demo with us for free.
#4 Price Strategy
To earn profits in any business, one has to maintain a certain quality of service with proper pricing. So, with the dump truck business income, you have to pull off a good price strategy.
Now, how will you manage the price? You have to study market rates, travel distance, type of material, etc. All these factors are deciding factors to prepare a good business price. To sustain growth and drive your venture on the right path, you need to decide on a pricing structure for the year. Such a tactic can also fall under budget, which will help to manage the best service at the best rates.
#5 Embrace the World of Tech
Today, the world of tech has a lot to offer. No one will sit with a pen and paper to note down points or entries on a piece of paper. We all need instant and one-stop solutions. With such a response in the online world, you should definitely vouch for a hauling app like GoShare, a transport app, fleet management software, etc.
You need an all-in-one solution to get away with all the details and business-related info in one place. Admin, driver, shipping person, and the company whose material is being dispatched all have to be in a loop.
Gone are the days when people used to confirm such transport things via phone calls. Now, everyone is after notification and tracking their order in real-time. So, embrace the tech approach as early as possible and be the one with the digital inventions.
#6 Safety & Compliance
One has to regulate certain safety norms when it comes to the transport and logistics industry. To gather goodwill online and offline, you have to present with compliance and safety measures.
Regulations related to drivers
Hourly wage rate and time
Safety inspection
Load limits
Penalties
Legal issues
Vehicle maintenance
All these come under norms. Follow them with apt measures, and create a good image of your business. Your drivers and their behavioural traits are the face of your trucking firm, ensure that you hire them correctly.
#7 Manage Contracts
Being a fleet manager, this is an obvious task that you are bound to perform with your other firm partners. Payment terms, time to consignment, driver details, truck details, load volume, profit percent, etc. All such details have to be peculiarly known to both the parties.
Expert advice: To maintain such data is crucial. Feed in your hauling app development and manage it all in one place. Today, there is a sudden add on in contracts and partner details; you need to have an instant click up open by your side where you can add such things in no time. Thus, you need to have an online fleet manager by your side.
Key Takeaways
There is a lot of scope to move ahead with your dump truck solution.
It would be best if you focused on profitable factors for the dump truck business like operational cost, tech integrates, contract management, etc.
Your dump truck business will flourish based on the location, fleet size, contract, etc.
Competition is bound to affect your profitability.
Expenses like fuel, insurance, permits, labor costs, etc., are the ones to be taken care of and monitored now and then.
There are uncertain costs as well that can hinder your fleet firm. A rise in fuel prices, norm changes, economic turns, etc. All these costs will never have your control over them.
When you get into a fleet business, there are many things to look for. A smart market player will always get into developing a dump truck app or a fleet management app to generate more profit in today's digital world.
Conclusion!
The logistics and transport industry has a lot to transform with the digital world. So, if you genuinely need to grow in the right direction, you have to partner your firm with an online venture. One has to invest in a logistics app.
What? Do you still have a query? Not to worry, we got you:
If you have any query like,
What is the cost of building a dump truck app?
How will I maximize dump truck business profit?
How to create fleet management software in a short time?
And more such questions will be answered by our experienced team of developers. Also, with so much expertise in hand, we have deployed one of the best valet trash collector apps. The app has all the facilities to manage employee work and admin management. Thus, do have a look at more of our projects to know more about our expertise.
Also, get a free quote from our team for your app ideas. We innovate your ideas at its best with our tech expertise. Let's have a virtual call now! Schedule your appointments with us.
FAQs
How do you make money from a dump truck app?
If you create a dump truck app with all the necessary features to manage your admin, drivers, and contract holders, then you are likely to make more profit in no time. You will maintain a loop of details to give every single person associated with your business at the same time. Thus, an online fleet management app is a must to run a logistics business efficiently.
How do you increase the profits of your dump truck?
Manage your operational costs, market demand, fuel costs, tech, safety norms, and more factors are to be looked upon.
How much can a dump truck owner earn in a year?
It all depends on your business location, experience, types of trucks in your fleet, hours worked by your drivers, and more. All the factors have to be worked upon well at a time to earn good profits. And indeed, the face of your business are the drivers. Ensure that you hire the best ones for your fleet.
What are the strategies to increase dump truck business profitability?
Optimize fleet
Focus on maintaining trucks
Healthy contractual relations
Reduced operational costs
Trained drivers
Automated tech support in the form of trucking apps or fleet software
Dump Truck Business Profitsis a dump truck business profitable
Subscribe to Our Newsletter!
Stay Updated to the Technology Trends for Every Industry Niche.