7 Key Steps to Start Your Dump Truck Business!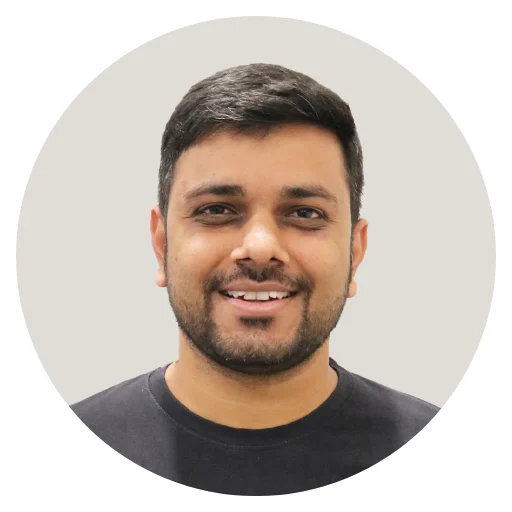 Summary:-
$30 billion, it's huge, right?! Have you ever thought of such an exciting figure for the logistics industry?
Of course, after Uber for trucking, the world of logistics has been on a boom. But such an upsurge in the forecast period of 2021-2030 is unbelievable.
The gold digger of the logistics industry is called the 'Dump Truck.' This business is all set to increase every year by 7% of the increase in CAGR.
Yes! Our experts have researched it for you.
Enough of logistics apps, Uber-like apps, and taxi apps; now is the time to invest in dump trucking app development.
You have ample options to grow in the transportation and logistics industry. Pitch in with the right online venture and witness the difference for yourself.
In this blog, we will talk about How to start a dump truck business? Which are the features to develop a dump truck app? What is the cost of developing a dump truck app? What checklist to have to create a great dump truck app? And many more. So, closely read the guide to build a dump truck app in 2023. Let's dive into it!
Introduction
Construction sites drive the dump truck industry. The growth in this sector has led to the necessity of off-road vehicles. Another major factor in the rise is coalfields and mining sites. An upsurge to transport of steel, iron, cement, etc., has made truck access desirable. Also, the govt. emission regulation brought a new change to its needs.
These factors have accelerated the truck industry and opened new gates for enterprises to embark on their footprints.
Now, the question arises how to get a dump truck? How to start a dump truck business? How much does a dump truck cost? Let's look into it in our next section.
7 Key Steps to Start a Dump Truck Business
Starting a new venture is challenging. Our experts have made a checklist for you. Let's get started!
#1 Get an overview of the market
Market overview, market trends, scope of the market- All these words have the same meaning. Will your app idea for startups work? What is the scope of your business to excel in the market?
Neglecting it or doing poor research will drown your boat right away.
You should put maximum effort into knowing all about your market & product stability. One will also need a proper dump truck plan for the business to strive to reach the correct audience.
You have to start from somewhere to reach the end destination. Here is the starting point:-
Study market trends:
The dump truck industry is dynamic but has competitors and other challenges. The trend has to be studied where there is like to get more demand. The United States, Canada, & Europe are popular countries that need deep market research for a business to settle in.
For example, dump truck services in the U.S.A. has seen upward growth. With an annual rise of 1.7% of CAGR and 28000+ active dump trucks across the states has proved to be a flourishing market.
Such statistics do show us the market trend to move forward.
Scope:
Once you know how to start a business, you must look into the scope. Which industries will you fit in? To whom will you approach? Pitch the right one and succeed.
Military, infrastructure, mining, and agriculture are some sectors that might be searching for such dump trucks. You need to ensure it by meeting them in person.
You have to study Uber clone apps, apps like Uber, to win market credibility. It needs to provide the best on-demand trucking services to be the top player in the market.
Expert advice: So, in the above case, if you are a fleet owner, then you can easily opt for a good fleet management app or Uber like app to manage your networks, drivers, and businesses at the same time. Your life will become easy.
Know your audience:
What is your target audience? Do you know whom to approach with your idea? Get your online brand to its actual audience. Construction, mining, earthquake, etc., are some of the companies that are likely to invest in such dump truck applications.
Also, firms that are into goods transport from point A to point B can be your audience. Now, how are they your potential client? How will you rely on them? Let's have a look at them in detail.
Chemical and construction industry: These firms need trucks to unload heavy products. Iron, gravel, coal, silicon, and other items. You need to figure out how to connect with them and be their road partners.
Mining industry: They can use heavy-duty trucks to carry, plow, and lift heavy loads.
Earthwork companies: They specifically deal with sand, gravel, soil, asphalt, and other materials to the sites. So, indeed they will need your trucks on a regular basis.
#2 Use an easy-to-remember name
What is there in a name? For an online brand to gain trust and move forward is a good name.
You cannot be a big brand with an XYZ name. A brand has to have an easy, relevant, and ideal name that fulfills the aims of a firm.
A name is the first thing that will catch your client's attention. One must spend time finding an apt name. Also, do register it firsthand to be safe and secure.
#3 SWOT analysis
Strength, weakness, opportunity, and threat are effective ways to measure your business. To know your strengths, lacking points, and other opportunities; and prepare the best out of it. Once you can get these, you may prepare for leasing or purchasing the right dump truck.
Strength: An experienced team, good operation tasks, and many other factors can be your business strengths.
Monitor your weakness: Do you know about your weakness? If the answer is yes, then work on it and improve it. And if the answer is no, then start to look for loopholes.
Be opportunistic: Find the correct opportunity. Seal it by grabbing it. The market does not stop for any of us; keep your eyes open and dig into the right spot. Launching a new service, adding improved technology, or growing your firm into new markets within the targeted areas and more can be the best call for your venture.
Never neglect threats: You cannot escape threats. Be prepared for what is coming. There are many hardships to come. You need to embrace them and walk across them with pride.
There will be competitors and economic and financial problems that might give you a setback. You have to push them back in time and win over your place again.
#4 Obtain license and permits
Licenses and permits are all related to gaining trust. You need to have certain documents like:-
Driving license of all the drivers and yourself
Permit to start the business
Licensing of all the trucks
Important documents of all the employees
Any theft or other related permits
All these are very much necessary to survive and excel in the market. Your targeted audience will also come to you only if trusted licenses and permits exist.
#5 Open your business account
Separate your finances from the business. Open a new firm's account and do all the purchase and expense transactions through it. In this way, you will be able to track your profits and losses easily and quickly.
#6 Set out a marketing plan
Only an idea to start a dump truck business is of no use. You have to activate it by building an app and marketing it. Channelize your plan on social media platforms, blogs, ads, paid promotions, etc. Do what is needed with a set budget.
Note: You can also develop an MVP app for your business. It will help you to see how the target audience and the overall market responds to your product. It is the best way to find out your SWOT analysis and the company's general shortcomings.
#7 Digital is the way
The world is transforming in digital ways. You need to be with the one. It fulfills engagement and sales and increases conversions. It also cuts down your other expenses and helps raise income.
Thus, build a dump truck app, and connect with the masses and your goals at once. Excel online by engaging with digital tactics from time to time.
After starting the dump trailer business plan, you need to look into how you will execute it. It also includes why you should invest in developing a dump truck app. What good will it bring to your current business?
Let's look into the benefits of an online dump truck app.
Benefits of the Dump Truck App
Instant. Fast. Convenient. Accessible. This is what the audience around the globe is looking for.
Apps are again a very dear part of our lives. You need to invest in the dump truck app to reach the masses in time. Of course, you can do it without it too, but it will require more human resources and expenses.
With apps, you only have to spend once and then update if necessary with time. Let's look into more of its advantages.
Improved utilization
A one-time app development cost can become your asset.
With apps, you have everything by your side. Every small detail is possibly mentioned in the app. From checking a truck driver's daily fuel consumption, road activity, time taken, etc., one gets every info on time online.
Dump truck apps will also help manage the supply chain with all the necessary company records.
Automate mundane tasks
Now, firms no longer do data entries manually. All of it is done automatically. Same way, there are many such tasks that are tedious and consume a lot of your time.
So, a wise investment will be to make an app with all the required functions and aim to prosper in other directions. Such business automation will help in maintaining and managing the apt tasks.
Great customer experience
Who does not like instant transport service of his material? If you can provide one, you can be the next behemoth like Uber for trucks. Nowadays, with apps, it is quite easy to reach your audience, so you better make your move fast.
Design the best UI/UX for your app. Partner with the best software development company for it. And see the results for yourself.
Which Features Should Include in Your Dump Truck App?
If you want to develop a dump truck app, customize it as you need. You can integrate features of your choice.
But how will you find the correct set of features?
Research.
Ensure that you are well prepared with your app plan and its features. You are halfway through your SDLC if you know what you want in an app.
Here are some of the key features of your online dump truck business.
Admin Panel
Dashboard
Report analysis
Manage booking/shipping
Payment transactions
Reviews and ratings
User history
User management
Business App
Registration
Calendar sync
GPS tracker
Book or schedule appointments
Status update
Payment status
Client details
User Panel
Sign up/log in
Request a service
Profile updates
Multiple payment options
View requests history
Pay for service
Book Appointment
Get payment details
Cancel booking
Give feedback
Live status of trucks
Now apart from these features, what else should you be ready for? There are certain challenges that you, as a startup, might face. Have a look at some of them below.
Challenges You Might Face to Develop a Dump Truck App
App Development Process
Survival of the fittest.
The online world has grown by leaps and bounds.
One needs to be double-sure about his product before presenting to the audience.
An enterprise must have a combination of tech and brains to reach its ultimate goals.
There are two major challenges likely, to be faced in creating a dump truck app online.
Now, you need to choose between an enterprise app, a clone, or an MVP app.
Enterprise app: These are built only for your organization and employees. You can look into your functionalities; it is not built for individual users outside the firm.
Clone apps: Apps like Uber and Lyft are classic examples. It means you need the same functionality as some other profitable market app.
MVP app: Minimum viable product (MVP) is your app idea's mini version. It has all the necessary functions and features. You can present it to your fundraisers and masses to obtain their feedback and see the idea's acceptance.
Expert advice: Enterprise apps are not recommended to startups. They are costly and need more time to develop. Clone and MVP are the two viable options for startups and the ones who want the app to run on time in their budget. Of course, they can flourish these versions into enterprise-level apps with time and tech updates.
App Development Team
Now, the final question.
Where will you get your app developed? There are 3 options.
In-house app development
Freelance app development
Outsource app development
All these three depend on your budget, app development time, and other available resources on your hand.
An in-house app will cost you a bit much as you need to build a team and give them all the employee perks and your time. Of course, you can easily and quickly monitor your project and the changes. But you need to have way more funds on hand to do it smoothly.
With freelancers, there is always a trust issue, and they might not give your app on time. Outsourcing an app is the best idea as you will get experts to work in your time zone for less pay and get your app in real-time. Offshore app development is the best idea for your business.
Our expertise: Being an offshore app development company we have built a trash collection app. The app helps a valet trash service's employees with their daily tasks. It has many features like property checkin, violation reports, property management, etc.
How Much Does a Dump Truck Cost?
The cost varies on different parameters and aspects of your app development. There are factors like:-
choice of features
deployment time
deployment platforms
developer expertise
location of the team
budget for the development
tech stacks and other third-party integrations
Updates and bug elimination
These are the major ones that significantly affect the dump truck app development cost.
You need to find a good and experienced firm to develop your app. A reliable resource in the tech world will always help you conquer challenges in real-time and achieve success.
Build a Fleet Management App With Us!
• We provide excellent tech stack.
• The team develops app in your time zone.
• We offer cost-effective services.
Consult us
Why Should You Rely on Us for Your Dump Truck App Development?
Being a renowned app development company in India and the U.S.A. So far, the team has made 500+ projects across 25+ industries. We are known to curate the best tech and feature integrations in your app idea.
Our team of experts has also recently added some ready-to-launch solutions. These are easy to customize as per your needs.
To add up, we have also successfully built a courier delivery app, an Uber clone taxi app, and more. Do we know how to develop a fleet management app? Or How to build an app like Uber? Rely on our team and their tech brains.
We have also been recognized by some of the tech behemoths like Clutch and SelectedFirms.
On a Concluding Note!
With Uber for trucking & the whole Uber wave, we know that anything is possible. You just need to create the app with the right tech brains and grab the opportunity on time.
The transportation industry has a long way to go on digital platforms. So, you need not have to worry about your business stability. Focus on how you will grow your online spectrum with your app. Deploy your dump truck application with the most used features and other clientele needs. You can look into every aspect of your business through the app.
Get a free consultation from us for any of your queries. We have been around for 12+ years in the software development world. Let us know your idea. We are popular as a reliable app development company in India and U.S.A. We are always ready to invade the online space with your transforming app ideas. Let's build your app!
FAQs
1. Is a dump truck business profitable?
Yes! With the right approach to development teams and tech trends, you can succeed online. You can also reduce your overall cost by looking into miscellaneous costs and other tasks.
2. How do I start a successful dump truck business?
Market research
Choose a name and legal form for your dump truck company
Get an EIN and register your dump truck business
SWOT analysis of funding, insurance for vehicles, and employee needs
Permits and licenses
Business account
Create a marketing plan
3. How much does it cost to develop a dump truck business?
It depends on the size of your fleet and the cost of dump trucks in your area. And it also depends on the model you select. A dump truck might cost anywhere from $100,000 and $150,000 in the US.
4. How big is the dump truck industry?
As per a report, the industry is increasing every year by 7% during the forecast period of 2022-2030.
Subscribe to Our Newsletter!
Stay Updated to the Technology Trends for Every Industry Niche.