How Mobile Apps are Transforming Fitness Industry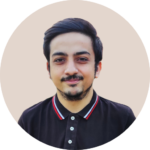 The world is marching in a mobile direction.
Let's know more about the health and fitness industry. Health is the most and the main priority of our routine. Fast life where many people have health issues just because they can't go to any physical health club or fitness gym. But the mobile development industry has already solved the problems by developing mobile applications for the health and fitness industry. But still, people are not aware of that kind of application.
Are you worried about your health and fitness? If yes, you are not alone but don't worry about the health and fitness application. Here is the rescue.
Mobile apps are transforming the fitness world, 58% of people are using fitness apps on their smartphones mobile app.
According to a Statista report "Revenue in the Fitness segment amounts to US$15.7 billion in 2019 and it is expected to show an annual growth rate (CAGR 2019-2023) of 4.7%, resulting in a market volume of US$18.9 billion by 2023.
Healthcare and fitness industries are one of the fastest growing industries of the IT industry by trend or using technology. Still, nobody is surprised. Everyone wants to stay in shape and when you have your assistant in your device what else do you need? There is a fitness app for all.
How do Fitness and Healthcare Applications are useful to the user?
There are several applications available in the market for the fitness and healthcare industry that comes with different advantages. A person who wants to become fit and healthy chooses the one from the available apps.
Apps have made the fitness routine affordable and accessible
Now you don't need to go and hire a costly trainer for your yoga and weight loss training.
Just look up the suitable android and iOS application and install it on your smartphone and use it at your convenient time. Now distance and money can no longer prevent people from exercising.
Fitness Apps Bring Fitness Home
Some people find it difficult to get to a gym or a class regularly due to their schedules. Others prefer to get fit from inside their homes, now it is preference or laziness, I don't know.
The only option for such people was a personal trainer, but this can be expensive. Fitness apps have brought the gym and the trainer home, at a far more reasonable price point than a personal trainer.
Now it is the digital avatar of the personal trainers, for an interactive experience accessible from your tablet or mobile phone.
Tracking Everything
You can't know where you are going if you don't know where you've been. I've heard people use this quote in many contexts – talking about money management, personal development, and health.
Tracking apps take this philosophy seriously, helping users to track What they are eating? How much they are running, how fast they are running, cycling, and walking? How much sleep they are getting, and of what quality? Many such apps go far from just tracking, offering the users to connect with a personal trainer who monitors the data and gives advice.
Monitor the diet and suggest the food as per our body tone. So, If you are concerned about your food habit and confuse about what food to eat not there are multiple apps available in the market to monitor that. It also allows you to find the nearest dietary stores to buy the related diet food. Also finds how many calories you consume by eating the particular foodstuffs. Mynet Diary and Calorie Counter are two popular names in the list of this category.
Fitness is on your Wrist
Taking things a step further from mobile app-based trackers are wearable. Fitness bands are becoming the mainstream, and have moved far beyond the simple step-counting instruments that they started as.
Apart from step counting, today's fitness bands track their users running pace, distance, and route, measure heart rate and body temperature, track sleep patterns and wake up their users at the perfect time, and talk to smartphones to do several things like informing the user of an incoming call, or work the music player to select the songs for motivating a runner.
Social Touch in Fitness
Giving the social media touch to the fitness app can give the users a bit of social encouragement and keeping that in mind many apps have introduced a social component.
Most tracking apps integrate with social media channels to allow users to share their goals and achievements with their friends and family, to increase accountability, and provide encouragement.
Making Fitness a mode of Entertainment
A most often heard reason for not exercising or jogging is – I know it's good for me, but it's so boring!! I would also prefer to get my exercise through a game of tennis or football, but lack of time and space makes this not always possible to do.
A few innovative fitness apps need to make fitness a game so that people enjoy the process and are more likely to sustain the habit. Entertaining the user and making fitness fun can be a powerful tool to build habits, and the fitness industry is making great use of this.
Today, most people can't imagine their sports and fitness activities without fitness apps. With the help of apps, you can count calories burned, plan your workout routine and so much more.
Fitness App can help you track your progress in physical training. And these apps are a great source of workout inspiration. Many apps give you access to large databases of workouts and exercises, meaning you'll never get bored doing the same old workout week after week. What gives more boost to motivation is the option that Fitness Apps give you to share your achievements with others on social media.
Here are the things that make the fitness app so much widespread in today's world.
It can be said that mobile apps in the fitness industry, are definitely a blessing and it has just begun to get their hype among people. These stats prove it all.
Want to discuss your fitness app idea with us? Our team is here to revolutionize your ideation.
We are an offshore web and mobile app development firm. Our developers are well-experienced and fully skilled with the latest coding and tech-stack trends. Make An online brand for your business.
Get a team
Wrapping Up!
To put it plainly, The subject of Fitness and healthcare industries are growing day by day, and technology experts are doing innovations every day. Opportunities come and go, but the fact of the matter is to snatch it once that sparkles before you. Today technology transforms innovation very quickly and faster which made the fitness and healthcare industry present.
Now that you know the value and benefits and the increasing market of mobile health and fitness apps, don't waste your precious time and Get in touch with WebMob Technologies to build your fitness app.
Have a healthy life through your new fitness app idea.
Subscribe to Our Newsletter!
Stay Updated to the Technology Trends for Every Industry Niche.