"Mobile Apps and Healthcare" This partnership is evolving large!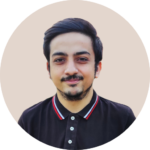 It is hard to deny the amazing technological impact on every sphere of our life. The Healthcare field has not remained aloof from the progress as well. In fact, for all those tech dreamers who are seeking ways of making our world a better place, the opportunity to bring innovations in the health and wellness sector is a crucial motivator while creating startups and developing businesses. Although healthcare mobile apps can't make people fit they can certainly help in this endeavor.
The constantly increasing medical requirements have been the biggest reason for the evolution of healthcare mobility solutions. In the past, the healthcare industries were focusing more on manufacturing customized medical equipment and devices for hospitals and doctors. However, now they have switched over to custom-made mobile applications that are increasingly smarter, rich in functionality, and easy to use. These solutions aim to lower healthcare costs and provide patients with the best results.
Have a look at some facts about healthcare mobile apps
There are 96,000+ health and fitness applications available on App and Play Store.
Mobile Health Market revenue increases up to USD 23 billion by 2017.
15% of cell phone users of 18-29 ages have health applications on their mobile.
8% of cell phone users between 30-49 ages have health applications on their mobile.
52% of Smartphone users gather health-related information on their mobiles.
Let's have a look at, how healthcare mobile apps will benefit the Healthcare sector.
Best Treatment with Optimum Care
Mobile health applications let you provide the best treatment with optimum care, anywhere and anytime. It provides some tools to enhance quality treatment and streamline workloads.
"WELCOME HOMECARE" is an app that reduces the complexity of doctors in many ways. The user can request treatment or care at home the doctors can send nurses to the patients and get live updates on the app including the patient's history and all details.
Prompt Response to Patient's Condition
Mobile health applications let you provide the best treatment with optimum care, anywhere and anytime. It provides some tools to enhance quality treatment and streamline workloads.
We developed an app named "NEMOURS" a very helpful application for the surveillance of patients in the hospital.
Reduce Complexity
Mobile health applications help doctors to store the health information of patients in a hassle-free manner. It simplifies the complexity by providing a patient's history promptly when need to access it.
Appointment Scheduling
Patient's can book an appointment with doctors through a mobile application. It helps healthcare providers to organize their availability time and notifies them when a patient book or cancel an appointment.
With appointment scheduling and many more features We have developed a Web App called "FUTURE MD". Which includes appointment scheduling, payment, prescriptions for the patients, etc.
Boost Your Branding
Mobile health applications will help increase your branding by approaching a maximum number of customers. It navigates customers to the organization and provides access to your contact details such as email, phone, and website.
Want to make a custom mobile app solution for your healthcare business? Discuss the ideation with us
We are an offshore web and mobile app development firm. Our developers are well-experienced and fully skilled with the latest coding and tech-stack trends. Partner with us and make your online brand.
Let's talk
The demand for mobile healthcare applications is increasing day by day as healthcare providers as well as patients can make the most out of it. If you have even a little spark of an idea in your mind to develop a solution for the healthcare sector, contact us.
WebMob Technologies specialize in developing customized mobility solutions with proven relevant experience in the Healthcare sector. We can turn your ideas into reality that can change the way patients and doctors engage with each other in the healthcare sector.
Analysisandroid app developmentHealthcarehealthcare app developmenthealthcare mobile appsInsightsMobile app development
Subscribe to Our Newsletter!
Stay Updated to the Technology Trends for Every Industry Niche.