How to Find & Hire the Best JavaScript Developers in an Hour?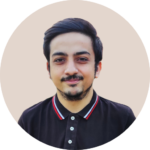 Summary: In today's digital world, everyone wants a seamless online venture in the form of web apps or mobile apps. The success of an app depends on its ideation and the tech team behind the solution who makes things functional for the business online. Engineers are the crux of every astounding software development. If you are someone who is planning to hire offshore developers then here is a blog for you. We have curated this special guide on how to hire javascript developers for your project. The blog will help you understand the skill set, cost, and actual requirements that one should look for while hiring an app development team or javascript developer.
Are you planning to hire a javascript developer? Or Looking for a team of javascript developers for your project?
If your answer is yes, then you are reading in the right place.
In this everchanging digital era, one needs a permanent tech brain, that can constantly alter the software solution and give a trending, intuitive user experience online. One of the popular languages known for its immersion throughout the world is JavaScript.
The number of Javascript developers has skyrocketed. Programming language surpasses Python and is easy to use when preparing a robust software framework.
Of course, you have decided to go for JavaScript, and are already well-informed about its popularity. But here are some facts & figures about the language.
Statistics of JavaScript
Since 2017, Java Script is the fastest-growing programming language. It has a community of over 4.5 million Javascript software developers. And is nearly 65% used by developers globally. Thus, is highly used to manage the behavior of web pages.
As a necessary tool for development, programming languages have always been the key direction. And in recent times, JavaScript has made some exceptions to the space.
So now, without doing a further due, let's quickly dive into the roles & responsibilities of a javascript developer.
What is a JavaScript Developer?
A JavaScript programmer is a software developer who is capable of writing front-end & server-side website code for any computer application.
Developers of JavaScript provide dynamic functionality to web pages. The website will display static material, such as unchangeable text and photos. If it didn't have JavaScript code. This programming language enables dynamic content on websites. Consider a stock web page with changing stock prices each time you refresh the page. It is highly used as a resource from the server side to the front end, to easily compute & access heavier files and databases. A JavaScript programmer also specializes in machine learning and artificial intelligence in addition to web development.
Skills Required for JavaScript Developers
These are some of the top JavaScript developer skills. That you as a business should look for in a team or individual before appointing them as your tech partner.
Majorly there are three types of Javascript developers:-
Front-end developer
Back-end developer
Full-stack developer
Front-end Developer:
Front-end experts create websites that are user interactive. They make the graphical interface intuitive to engage users with the business's product or service. They make robust websites using technologies like HTML5 and CSS3.
A javascript developer's skill set must consist of apt knowledge of CSS frameworks and JavaScript frameworks. Such as Angular, Vue, React, and more. He should be well-versed in JQuery and tools like Webpack for a seamless workflow. Proper use of React, Vue, and Angular.JS to build applications that live on mobile, web, and desktops.
Back-end developer:
A back-end developer enables access to data from the servers and ensures a responsive website. An individual is bound to have server-side JavaScript language knowledge of Node.js, Express.js, and more. He should have experience in database management with tools like SQL and MongoDB. Look out for proficient developers who know about integrating third-party APIs like REST & GraphQL.
Full-stack developer:
Full-stack developers are individuals who can handle front-end and back-end development. He has to have profound knowledge related to web app development. From specific architectural insights for the back end to creating data management systems and user interfaces, everything is handled by one tech brain.
At WebMob Technologies, we do have full-stack developers who have experience in developing diversified applications for multiple businesses. For hassle-free and time-effective development and deployment, our professional team of full-stack engineers can work across any step of the front end, back end, API integration, and hosting.
Technologies Used by Our Offshore JavaScript Developers
There are many other development tools & technologies used by our professional developers to build a seamless application. Being a renowned IT firm for over a decade, we are consistently recognized by Clutch & ranked among the top companies in India.
What Soft Skills to Look for When Hire JavaScript Developers?
With technical skills, an individual's soft skills also affect the final product i.e. app development. The pioneer that lies behind such a skill set is "communication." A programmer's communication helps in the smooth development & deployment of software. At every stage of the development cycle, the tech team has to take approvals from you and amend the necessary changes (if any). Have a look at these communication skills in a programmer.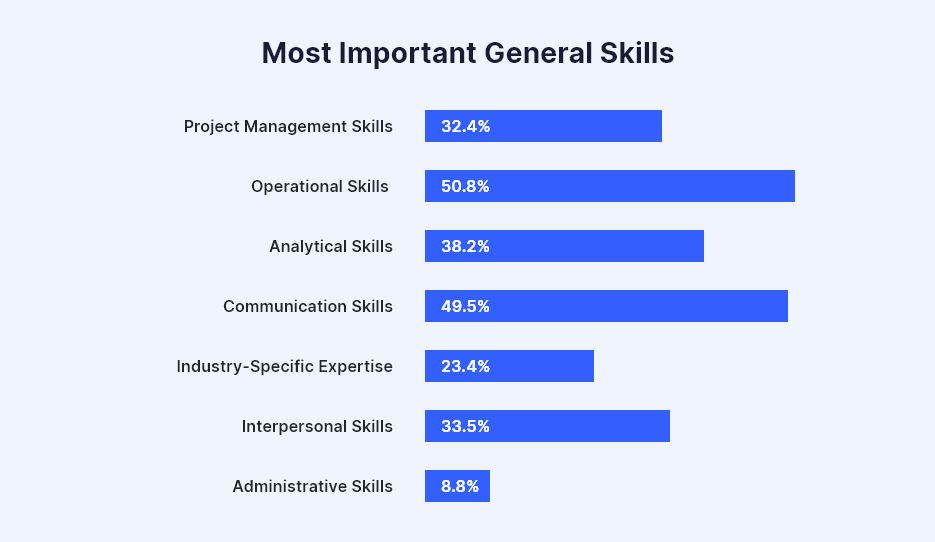 There are various other important soft skills to look for in a developer like problem-solving, time management, patience, creativity, accountability, and open-mindedness. This ensures a significant and sound performance of an application, as the engineer making the solution is calm & composed.
How Much Does it Cost to Hire JavaScript Developers?
One can hire a freelancer, onshore, or offshore developer/development firm. There are some major differences that you should consider to make a correct choice.
| | | |
| --- | --- | --- |
| Onshore | Freelancer | Offshore |
| More development cost | Cheap development cost | Decreases overall development cost |
| Experienced developers | Specialized in one or two skills | Diversified & experienced developers |
| Hire developers if you have enough finance as it is a costly service | Hire developers for small or special tasks | Hire developers if you have a budget to maintain & need a qualitative app on time |
| Takes a long-time to develop an app | Less development speed | Fastest development speed |
| Communication is easy | Hard to communicate | Communication is possible by adjusting the time zone |
| No time in fixing bugs | They take time in fixing bugs | Bugs are fixed beforehand by the QA team |
This is the major difference among the development teams. According to your selection, there will be a drastic change in pricing too. Worldwide an average JavaScript developer costs $60-80/hr. A freelance developer approximately will cost you $90-180/hr and an offshore developer will cost you $50-80/hr.
On a Concluding Note
So far, from this blog, you might have made a mental note of skills & costs to look for in a developer team or an individual developer before appointing one. There are "n" several tech engineers around the globe, but not all are proficient & knowledgeable in making software solutions.
You have the next mobile app idea, we have an experienced developer team.
Develop a mobile app for your business with us. We provide expert software engineering and consultancy services across the globe.
Discuss your idea now
WebMobTech is capable of providing bespoke software solutions in the form of mobile and web application development. If you have a software development idea or want to hire javascript developers for your project, you should meet with one of our experts for a consultation and discuss your plans. Let's use our technological prowess to help you innovate your idea.
Cost to Hire JavaScript DevelopersDedicated developersHire JavaScript DevelopersJavaScript DevelopersJS Developers
Subscribe to Our Newsletter!
Stay Updated to the Technology Trends for Every Industry Niche.