A Comprehensive Guide to Building a Successful eCommerce Website Development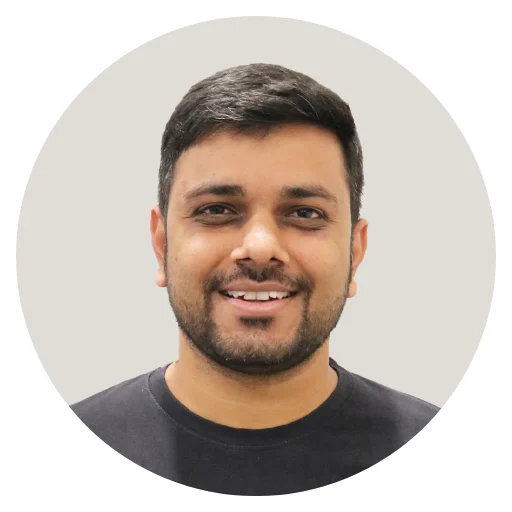 Summary: Today there is nothing that one cannot buy online by sparing a few minutes. Digital transformation has revolted everyone towards the exceptional shopping experience. Right from smooth & timely deliveries to constant user-friendly updates in the application, everything is done at a lightning speed. If you are someone eyeing digital commerce, then this guide is definitely for your reference. Before confusing yourself among n number of development services, dive into the blog and get yourself some helpful eCommerce website development insights.
Introduction
Consumer behavior is rapidly evolving. From buying a washing machine to renting a car every single thing comes down to a purchase decision, by visiting an eCommerce platform. As more money is spent online by people, the expectations are increasing too. Online customers are demanding fast deliveries and qualitative products.
With such online shopping hype, digital stores have seen an upsurge in shipping and acquisition costs while enjoying the returns on online advertising. Thus, the eCommerce behemoths are after achieving a fulfillment strategy to cling to online traffic.
Managing a supply chain and clientele is the major task that one will have to conquer every year. To ensure that you thrive on sales, there are certain eCommerce trends that you should follow for better online engagement & experience.
5 eCommerce Website Development Trends to Succeed in the Online Shopping World
#1 DNVB Business Model
Digitally Native Vertical Brand is all about v-commerce. It means, self-managing end-to-end distribution. The online experiences of these websites are particularly made by collecting customer feedback through surveys. It is built to control the entire customer experience from the factory to their hands.
The growth of DNVB will continue at a rapid pace as more people are planning to buy online first for the items they are looking for. Such a custom eCommerce website solution allows the brand to build customer relationships, perfect its product, and provide a consistent experience. The technical aspects of DNVB development are flexible and easily customizable. Every new feature is integrated in real-time with smooth functioning & intuitive usability.
#2 Social Payments
A seamless way to purchase for online users. Social payments, popularised by Paypal, allow users to send money via social media. Almost every major social media platform has its version. Apple Pay, Google Wallet, Facebook Payments, Twitter Buy, and more similar services are available.
These means of payment function similarly to a digital bank account. Users of social media sites can buy things directly from the platforms or via online shops that accept such payments.
Build an intuitive eCommerce platform with us. Let's discuss your idea.
We leverage businesses and brands to make a remarkable presence online by imparting suitable technology and feature integration.
Get a free quote
#3 Multichannel Customer Support
Customer service is the pulse of every business. The success of a brand depends majorly on the approach toward consumers. One has to build strong online support by integrating a live chat, phone call, other social presence, and emails. To ace online connectivity with users, chatbots are a must. It eases the process of approach for both parties, resulting in improved customer experience.
For gaining trust, a brand has to interact with consumers on daily basis. Your website must have an easy-to-access mail address, chatbots, and text box availability right in a user's eyesight.
#4 Enhance CRM to Engage Customers
You must summarise the client information to create a satisfying CRM. For instance, ordering information or data which they have provided before ensures building a loyal community along with online engagement. eCommerce businesses can pull such information also from emails, customer groups, and referral programs, and resolve their concerns. This will ultimately lead you towards loyal followings and clientele satisfaction.
#5 Augmented Reality to Visualize Purchase
In the world of instant clicks and easy buying, people are not into guesswork. AR helps a user in visualizing the items that one wants to buy. For instance, a live video of the living room with its couch, or showpieces, helps in the purchase decisions of the right product. Every small thing is selected, from artwork to clothing & accessories. Thus, online shopping sites should add such encouraging AR "try out" for products.
Pick your trend from the above-mentioned ones and get your ideas ready to discuss with a software development company. Moving further into the guide, let's have a look at some of the integral & interesting features that one should integrate into their eCommerce website development.
Integral Features to Integrate into an eCommerce Site
Shoppable Video Ads On Social Media
A must check on in your eCommerce development services. Social media platforms are the easiest way to network with all kinds of age groups. One gets great engagements and organic converts to its website. With this being a newer attraction among marketers, it is the most essential feature integration for your eCommerce site.
People spend a lot of their time hovering on Instagram, Facebook, Snapchat, etc. To make your brand more relatable and accessible, you have to integrate shoppable video ads that directly open on your site to make the purchase. Customers can click on icons floating over the models whilst the shoppable eCommerce video is playing. The higher the click-through rates, the more customers will click on the link or video. Thus, it results in higher reach & improved shopping experience.
User-Generated Content
This feature is integrated into shopping websites to build authenticity. It works as an 'online word-of-mouth' marketing strategy. A user tends to read comments & reviews about the product before buying them. These should be kept as a highlighted section of your eCommerce store or should be kept as a pop-up for the hovering eyes to see and look into the made purchases.
These reviews are online goodwill for the brand. In the digital world, every piece of news travels at a lightning speed. Such content helps in the indirect marketing too of a said brand or product. Thus, it does generate curiosity & attraction in a user to buy an item after looking at genuine comments, reviews, & ratings.
Find-in-Store
What if one wants to make an immediate purchase without waiting for the item to ship? One wants instant gratification. For such a user who just wants to do his search online and buy in-store, this feature is a must.
Millennials tend to make purchases after seeing a product in person. It is a great option for them if your site can show the location of the store in which a specific item is available. It is also incredibly helpful to see which local stores have more products in stock.
Offers And Discounts
Of course, this is a very renowned and attractive feature to lure customers at all times. But a professional placement of such a feature does avoid unnecessary hindrance to a user while he is scrolling down the eCommerce site. For example, place it in a header or as a category.
Such a placement of an offer works as a special treatment made just for an individual. It does motivate him to buy the product. If the eCommerce site has a whole separate page dedicated to offers & discounts, then such an arrangement will help in improving its SEO.
Related Items
Again this functionality has to be integrated into your eCommerce application to lure customers. Related items are those that are a similar match to your user's past searches. Human brains are always looking for a similar and pocket-friendly item when purchasing online. Such a section saves their time to shop online and get what they want with ease.
Presentable 'Contact Us'
Nothing creates trust more quickly than an extremely clear and well-presented "contact us" feature on an eCommerce website when the majority of business is done online. This is especially true when it comes to marketing high-end products.
Never make it difficult for a buyer to contact you or request assistance. Consider the website's contact page to be a feature. Include a variety of contact options, such as phone, email, and an online form.
Now, after knowing about the features & trends, you might be wondering about its cost. It is time for you to finally look into the factors affecting the budget of your eCommerce website.
What Influences the Budget of Your eCommerce Website?
Based on the budget, you may decide on the necessary features & design of your website. Do you want to build a custom eCommerce site from scratch? Will you integrate CRM? Will you add other advanced features? Are there any specific eCommerce development services? When you have cleared the scope of work in mind, it predicts the time you need for development and the size of the team to work on it.
Listed below are some other essential points to keep in mind:
What kind of eCommerce website you are planning to build?
Are you planning to work with an in-house or offshore developer team?
Development rate differs on salary rates, location, technology, year of experience, employment type
UI/UX development
Size of the development team
Architectural complexity
Website hosting, domain name, SSL certificate
Third-party integrations
SEO optimization which consists of loading speed, mobile-friendliness, etc, during and after the deployment of the website
Maintenance cost
Development time
These are the factors that play a pivotal role in a website's development. The most convenient way of developing one's website is through an offshore app development company. It is cheaper, has more expert brains, the developer communicates as per the time zone, and completes the project in the given time frame. With in-house and onshore developers, you might face cost issues and a lack of experience as compared to offshore developers.
| | | | |
| --- | --- | --- | --- |
| | Onshore Development | In-house Development | Offshore Development |
| Cost | High | High | Medium |
| Technical Skills | Medium | Medium | High |
| After Deployment Service | Medium | Medium | High |
| Communication | Medium | High | High |
| Project Deadline | Medium | Low | High |
| Partnership Norms | Medium | Low | High |
Get Your eCommerce Development Services!
Due to the pandemic effect, there has been an increase in online shopping. It has drastically impacted sales and has accelerated an organized approach to stocking the products. Custom eCommerce websites have numerous benefits. When you partner with the right offshore team. To get the best developers to work, you need to connect with the WebMobTech team. Discuss your ideas with us and get a quote on the cost to hire offshore eCommerce developers.
ecommerce app developmentecommerce web developmentecommerce websiteeCommerce website development
Subscribe to Our Newsletter!
Stay Updated to the Technology Trends for Every Industry Niche.