Mobile App Development Trends that are Shaping The App Industry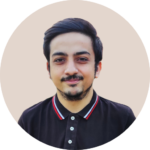 We are living in an era where smartphones and mobile apps are part of our day-to-day routine life.
In the past, we are accessing the internet most us with our desktop computers or laptops but now 75% of internet traffic is from mobile phones. According to a global digital report from We Are Social, the number of smartphone users worldwide, crossed 5.135 billion.
The impact of Smartphones and mobile application design and development are growing huge in our life. We are experiencing a transformation in everything we do right from the way we conduct business to health to social life to banking to education to every activity we carry out on a day-to-day basis.
Mobile App Trends mobile applications have enables many opportunities in every kind like improved productivity within the business, brand marketing, and promotion, and relationship management made easy with our customers & supplier resulting in the growth of the business.
According to Statista, by 2020, mobile applications are expected to generate $188.9 billion as global revenues. In 2019, it will be the first year with more than 10 million apps within the app stores.
Gaining more speed and momentum from the statistics mentioned above, 2019 is likely to bring about an even brighter future for mobile app development. We will either be seeing brand new mobile app development trends or a huge upgrade from what users are already using.
The mobile application development industry is one of the fastest growing industries and shows no sign of slowing down in the future but constant growth will be waiting for the businesses. 5G network scheduled to start around the world, the scope of app development will witness a change.
We are experiencing a transformation in everything we do. We have now everything in hand from health to social life to banking to education to every activity we carry out on a day-to-day basis.
Let's discuss the mobile app development trends that are shaping the app industry.
1. The Global buzz IOT(Internet Of Things) OR Wearables
In the past, we have only Refrigerator but now we have Smart Refrigerator, We are living in a Smart City, phones become smartphones everything becomes smart and the credits go to IoT Technology.
IoT is become a part of our life not only as an individual but as a whole society.
By Connecting impossible things with the internet IoT has already gained more popularity. As IoT is being used in almost all the industries like manufacturing, healthcare, supply chain, agriculture, etc. the IoT enabled mobile apps are obviously in trend and is likely to grow further.
The future of the wearable market is great and these will become as superfluous as the word smartphone is now. Nowadays, the main control panel of any portable device is the smartphone. This means that portable devices must be paired and they must also be close.
2019 promises to bring more wearables – watches, fitness bands, movement trackers, and more.
IoT is a network of internet-enabled devices all having an IP address and communicating with each other through a mobile app on a Smartphone interface.
The example we can see is a smartwatch that is connected to our smartphone, we can operate our mobile using the smartwatch but the app is installed on another side to operate it so mobile applications are an essential part of IoT.
The best example of the integration of mobile apps with IoT is in home automation systems in what we call "Smart Homes". Here all major systems in a house like security, lighting, heating, air conditioning and even cooking devices are intelligent which means, they are programmed to receive instructions from the users in the house and behave accordingly.
2. Artificial Intelligence & Machine Learning
AI and machine learning have discovered their feet deeper into mobile apps than we may have realized. AI makes itself manifest in the form of chatbots. Siri is, in fact, one of the biggest proofs of why machine learning and artificial intelligence are very much a part of mobile apps and ones that cannot be separated now.
Demand for machine learning and AI in the form of virtual assistants and chatbots for the business or products is what we are looking at.
In 2019, the power of AI and machine learning will not be limited to just Chatbots and Siri. Many organizations have already begun to adopt these technologies to increase profitability and reduce operating expenses in various ways.
AI and Machine Learning have deep roots in today's mobile applications, but also have an important opportunity for innovation in the future.
It is expected that the AI industry will rise to $40 billion by 2020.
The ML industry is growing at a rate of 42% and will reach up to $9 billion by 2022.
3. Chatbots Will Be Essential
Chatbots have existed for decades, but businesses have only recently begun to exploit the opportunities they provide. A well-established chatbot for any business can help improve conversion rates.
The world is changing constantly and users want something that can give them the best experience among others. Users' expectations have changed. Nowadays, companies that want to sell have to stand out from the crowd. The best way to give our users the best experience to explore our business is to add new elements to the existing business model.
As per Statista's report, the global Chatbot market is projected to grow to 1,250 million U.S. dollars by 2025 – a jump of more than 1000 million U.S. dollars from 2016. One can simply deduce that chatbots are very well a part of digital reality now.
As many as 50% of B2B buyers prefer self-service CRM. Chatbots are a new way to extend that sort of customer relationship management.
Chatbots are very helpful to many industries to build relationships with customers and also to improve conversions.
If you want to know more about how a chatbot can help your business to grow, get a free consultation call with our expert.
4. Augmented Reality(AR) & Virtual Reality(VR)
There is no doubt that AR/VR both are cool technologies for current mobile app development among companies. And, their use cases are not limited to just gaming apps anymore. The technological giants are already innovating tons of new use cases for both.
Predicted to reap over $200 billion in revenues by 2020, developers are expected to create breathtaking mobile app experiences in AR and VR, with compatible hardware entering the market.
Instagram and Snapchat have already launched their AR filters that can turn a human face into several fun digital characters.
The digital world is all about changing the user experience using technology so every business needs an update with the technology updates. Users always want something that can solve their problems easily in a more convenient way.
5. Mobile Wallets & Payment Gateways
The demand for mobile wallets keeps on rising every day. App developers are taking special care of security features due to which the use of mobile wallets will going to increase in 2019.
Frictionless payment methods are what customers demand from all the apps they use. There has been a gradual but significant change in the ways that users prefer to shop or do transactions. We've slowly moved from cash to credit, debit, mobile wallets, and digital currencies.
Hence, payment gateway integration, as well as mobile wallets, provide you with the highest level of secure encryption that has become mainstream for all such apps.
You can hire our dedicated mobile developers for your app idea. Visit our portfolio to see our recent work.
6. More Businesses will Invest & Opt for Cloud Integration
It took years but the world is finally waking up to the possibilities offered by cloud computing and integration. Streamlining operations, reduced costs in hosting, better storage, and loading capacity, along with increased user retention, are a few of the many advantages of developing mobile apps over the cloud.
Today, many security-related concerns are solved with the help of the Cloud, which makes mobile application development safer, faster, and more reliable.
In addition, with the help of cloud technology such as Dropbox, AWS, SlideRocket, and many more, it is now possible to develop powerful applications that run directly in the cloud. That means we should also expect more apps of this type to launch, requiring minimal storage space from the smartphone in 2019.
7. Rising On-Demand Apps
On-Demand Apps are the turning point for many businesses like restaurants, video creators, transport industries, and healthcare industries. Every business can invest in on-demand apps with their idea or ready-made proven model like Netflix. On-demand apps are the most successful business model in the current business world.
8. Blockchain Technology
Launched a couple of years back, blockchain technology created a fuzz in 2018. Major financial institutions and investors have reaped huge benefits especially when it comes to assets.
According to Transparency Market Research, the blockchain technology market is anticipated to hit the $20 billion mark by 2024. This signifies that the trend is likely to make headlines in 2019 as mobile applications. This is set to capitalize on the decentralized currency platform.
Simply, Blockchain is expected to contribute more to the mobile application industry by making the mobile application decentralized, just like the bitcoin blockchain did for money.
9. Beacons Technology
A beacon is a hardware device that broadcasts signals and tells its exact position which is mapped to it.
Nowadays beacons are used by many industries like healthcare for tracking patients, room temperature alters, and retail industries. It gives suggestions to the consumer about product buying. There are a lot of examples where beacons are used in real-time tracking. 2019 makes the presence of beacon technology stronger.
We can expect to see beacon technology more than ever in the form of beacon-enabled airports, mobile payment beacons, and even automated personal beacons. So, the trends will be to create more useful apps to work on beacon technology and make virtual guides and personalized information sharing smoother.
Are you planning to drive your business with technology-oriented software solutions?
We are an offshore web and mobile app development firm. Our developers are well-experienced and fully skilled with the latest coding and tech-stack trends. Partner with us and make your online brand.
Let's talk
Conclusion
There are millions of mobile apps available in the app stores. If your idea is innovative that can help people solve their problems. You can easily stand out from the crowd. Our team of developers will always ready to help you with your innovative app idea. Keep yourself updated with the latest mobile app development trends and technologies.
2019 is the time for smart devices, smartphones, and mobile applications. You should expect the exponential rise of wearable and on-demand apps. Aside from this, you will find artificial intelligence making more impact. Keeping up with the latest trends and technologies. This is the key to keeping up with the changing demands of customers as well as the business competition.
Planning to build a high-performance-driven mobile application? Our mobile app development team can help you build high-performance mobile apps. If you need any help just click here for a free consultation.
App development companyApp development industryApp development trendsTechnology trendsTrends 2019
Subscribe to Our Newsletter!
Stay Updated to the Technology Trends for Every Industry Niche.