Android App Development Services
WebMob Technologies is a top-rated Android app development company with a presence majorly in the US and India. We comprehend the requirement for android app development services that can interface your business to the audience around the globe. Android platform solely involved in 76.66% of the market share globally. It's simply the best time to prepare for launching an Android app for your business.
Hire android app developers
We are an experienced Android mobile app development company who has proficient Android app developers with in-hand expertise in the latest tools and technologies. At WebMob Technologies, you can successfully hire Android app developers at an affordable cost and unleash your true business potential today. Our team ensures highly customized apps and performs the job with a realistic approach. They keep in mind the scope of work, research, and strict delivery deadlines.

The demand for an Android app has grown in all kinds of endeavors in the past few years. To satiate that, we are here to end up as your quickening agent to craft a splendid Android application for your requirements. If you are looking for a technology partner to outsource your app development project we will be glad to assist and provide you with all the stages of design and development till the final project is delivered to you with all deliverable ownership.
Key Benefits of Android App Development Services
Flexibility in Development
Being an open-source development framework it allows easy customization and provides various libraries in levels to achieve your desired goals.
Affordable Development Cost
Android software development kit (SDK) needs less time and resources compared to others, thus it will lower the development cost of your android app.
Globally Vast User Community
With an Android app, you'll get access to the biggest mobile market and let your brand to reach a wider audience globally.
Strong & Secure Open Source Framework
Android app development tools offer development, debugging, and packaging of Android apps that specifically help you with full control of Java IDE ToolKit
Smart UI Cutomisibility Across Devices
It will help you to reach your targeted audience with intuitive UI(User Interface) across the different smart android devices and allows you to gather feedback from users to improve the user experience(UX).
Why You Choose Our Android App Development Services?
As one of the best industry leading android app development company, we have in-hand experience in latest technology stacks and our expert team of developers are proficient in delivering a quality driven solutions with strict deadlines. Before getting into actual development our app development team gathers all the data of your requirements, designing, coding to deployment for a fully featured application.
Our Expertise in Android App Development Services
Custom Android Mobile App Development
Our android experts carrying specified scope, requirements and deliverables this model defines pricing structure to guarantee on-time budget delivery, keeping client updated.
Android Tablet App
Tablets are quickly growing their share in the mobile market. Our ability in tablet app development is included by the flexibility to utilize the latest progression on board.
Android Wear App
We offer the best wearable development services to enhance your services with a new customer-engagement story that will be savored by generations to come.
Android TV App
Looking for an android TV app developer? Our team can enhance your Android Tv app experience in unprecedented ways.
Android App UI/UX designs
With elegant design, intuitive UI/UX, our designers derive customer delight & ensure online success of our clients.
Enterprise-Grade Android Apps
We offer top of the line android app development services for enterprises to manage their employees as well as customer relations.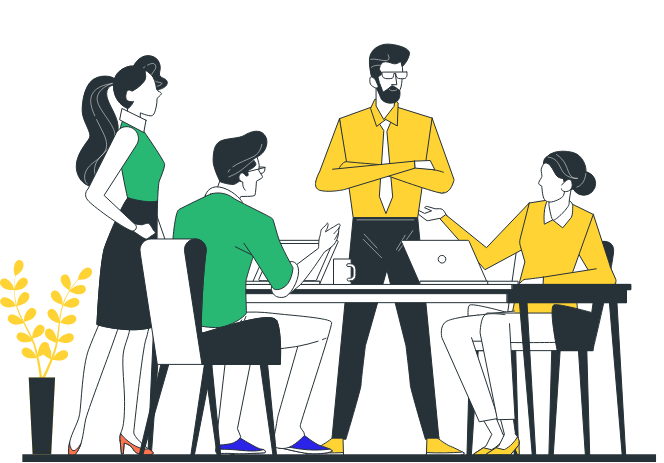 Hire Dedicated Android Developers
Our flexible Android app development services and hiring models enable direct communication with your dedicated development team to assign work and monitor the overall progress.