What Real Estate Sector Should Expect from GITEX 2021?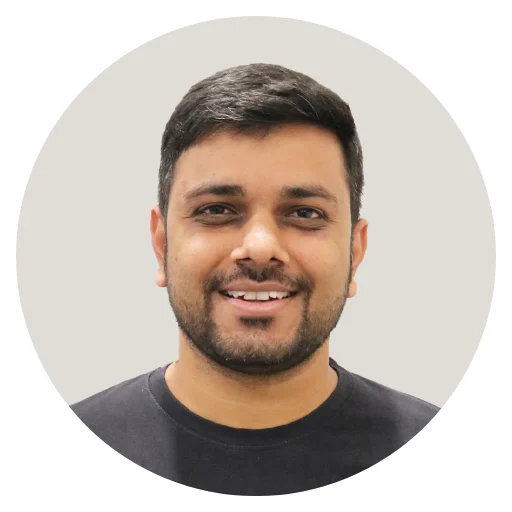 Summary: The global real estate market is expected to reach $4,263.7 billion by 2025. With the rapid growth in urbanization, there is a constant upsurge in the housing real estate space. North America, Asia Pacific, and Middle East Asia are among the ones going to witness a huge change in the real estate industry. With the growing demand, there is a significant innovation in the online realtor world. Technological advancements helping realtors from online house hunts to tax protest services as well as lead generation, and more.
In this blog, we are going to talk exquisitely about our services for real estate app development along with our solutions which we are going to showcase at the 41st GITEX 2021 Technology Week in Dubai.
According to the National Association of Realtors, 41% of home buyers choose a recommended real estate agent. 74% of millennials prefer new homes to avoid plumbing and other issues.
These are the major statistics that might woo you to the online realtor app world. There are endless possibilities for your real estate business to expand in all horizons digitally. From tracking a client to converting it into a lead-generating query, managing a database, virtual house tours, and more.
If you want a more fruitful insight into technological advancements. and the dedicated software solutions are built by our experienced developers. Then, visit us at GITEX Dubai.
GITEX Technology Week has been the pioneer of innovative, tech-savvy inventions. Be a part of it from 17th-21st Oct 2021, and witness a pool of opportunities for your realtor business.
Showcasing Real Estate Software Advancement at GITEX
Let's have a detailed look at some of the online realtor technological exceptions that can become your real estate app idea. The listed below are the most prominent tech innovations for the agents and realtor business owners ready to experience a new digital era of their offline services.
#1 Amazon Web Services (AWS) for Real Estate
AWS services are the latest cloud infrastructure that delivers seamless management of databases. It provides a reliable, scalable, and inexpensive cloud computing service across other platforms. The technology safeguards potential information and also allows to build of a virtual environment to integrate seamlessly with other operating systems & applications. There are barely any chances of online threat, as the web service continuously monitors and detects real-time issues.
At WebMob Technologies, we have successfully catered to realtor applications like Zillow, and HouzQuest. It is a progressive web application (PWA) that allows users to search millions of properties, save their favorite one, compare with other properties, schedule direct tours with local real estate experts, and much more. Each and every framework, and database, is managed with Amazon web services in a robust way.
#2 Blockchain for Real Estate App Development
Blockchain technology can transform the realtor industry digitally with its many benefits. People are investing in cryptocurrencies and bitcoins lately. Recently, an apartment in Kiev, Ukraine, has been sold using a blockchain. Thus, there is nothing impossible to achieve on digital platforms. One can obtain fair online transactions, smart contracts, and up-to-date relevant property information. There is no mediator or shareholder coming in between when you buy property online with such technological integration.
Being in the real estate sector in Dubai or anywhere across the globe, you can immerse yourself in this tech trend and give your users a flexible property trading experience. Blockchain development services are a gem for your real estate software solution.
Get to know more about real estate app trends at GITEX by interacting with our proficient developers.
We partner with SMEs and entrepreneurs across the globe to build top-notch solutions that are user-centric and believe in setting new innovative digital standards.
Let's talk in person  
#3 Artificial Intelligence (AI) for Real Estate App Development
AI advancements and tools are the best way to set up a matching deal with a potential online buyer. It can increase the relevancy of recommendations to the users after monitoring their application searches. AI-based algorithms are capable of personalizing user interaction with web or app development. It helps in managing properties by managing vital metrics and predicting long-term market trends. With machine learning (ML) the owner can easily carry out data analysis. There are many other possible integrations when you decide to opt for an AI/ML combination for your real estate app development. Become the digital change by enhancing such tech trends in your online business.
One unique solution developed and designed by our developers is Tax Protest, a property tax application. The tax app tracks applications via account number after a protest is successfully filed in the online solution. It has many such intricate features that are working scalably online in the real estate market.
#4 Augmented Reality/Virtual Reality
AR and VR technology increases buyers' predictions. It evaluates homes, benefiting from spatial visualization without having to physically visit the property. This saves time and money while providing users with a qualitative experience. A customer can access, and investigate, a property or house at any time in any place.
Conclusion
There are many amazing advancements waiting for you realtors at the GITEX Technology Week. If you are an entrepreneur with a brilliant idea that could change the real estate sector or an investor looking for such ideas to invest in the GITEX event in Dubai is the place to be.
app for real estateGITEX 2021GITEX dubaiGITEX Technology WeekReal estate app developmentreal estate sectorReal Estate sector in dubai
Subscribe to Our Newsletter!
Stay Updated to the Technology Trends for Every Industry Niche.