The Ultimate Guide to Building a Threads-Like App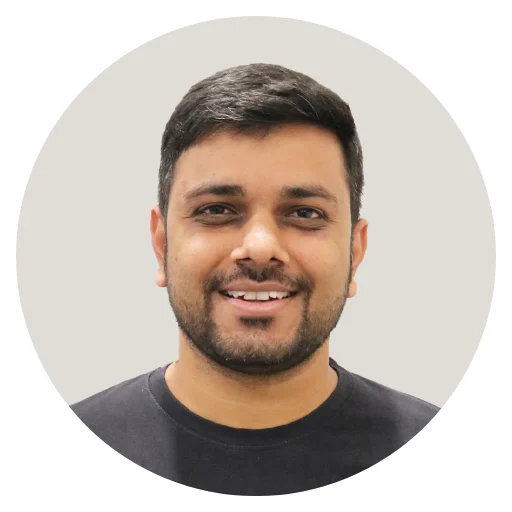 Summary: 6th of July 2023- a day to remember. 16 hours 30 million users is a massive number to achieve.
Yup! It is The Threads App—a revolution in the social media app world. The so-called 'Twitter Killer' by Meta has turned the tables for every other social platform.
Why did it get so much attention? People were addressing it as a Twitter clone. What is so unique about the Threads app? And why should you build an app like Thread?
In this blog, you will get all the answers in detail. Our experts have been researching the trend of settling social media platforms. Let's dive in & see the insightful information.
Introduction
There is a rise of 6.5% in users, which makes it a 4.88 billion world population, on social media platforms. This number is going to stay the same. And now, with the big behemoths expanding their branches with apps like Threads, there is no stopping.
As per the official app store description, Threads is a dynamic social media app that fosters conversation for engagement and vital communities. The platform concept is based on an old-school idea of sharing your thoughts in a text, image, or video. One can talk about current affairs or trends, join group discussions, or follow their favorite creators. Thus, Threads empower a user to share ideas, opinions, and creativity with the world.
In other perks, the app has a very easy sign-up process right from your Instagram account. A user will follow the same Instagram profile if he joins as a new account on Threads. You can share posts up to 500 characters long in the app. Also, photos, animated gifs, and videos up to five minutes long are allowed to be shared on the platform.
Now, let's learn more about the Threads. What is Threads? Why is Threads so popular? What is the cost of building an app like Threads? Dive inside the next section.
What is Threads?
Threads provide a unique and interactive user experience. The Twitter challenger is a look-alike in many ways. But, what sets it apart is the strong backing of Meta and the leverage of resources in the form of Instagram's active user base. It is bound to grow exponentially with Instagram, as it exceeds two billion monthly active users.
Text-based apps like Threads will likely cost you from $40,000 to $3,00,000. The cost does depend on many factors, which we will discuss later in this blog. Now let's get into how to develop an app like Threads. What is the process? But first, let's look at why the launch of Threads impacted the social media app world.
How Text-Based Apps Become So Powerful in Online Social Media World?
Threads, the app, existed when Twitter limited the number of tweets on its platform.
It was an opportunistic move by Meta, who bagged direct competition with Twitter. Threads is a more engaging and user-friendly platform that grabs users' attention quickly. Meta also had a strategic move to link Instagram with the new venture.
And, thus, taught us how to utilize our online resources smartly. The aim of the Threads app is to change the way people talk online. It connects users to their favorite creators and shares interests along with some fun communities. The Meta will further help users enhance their social networking experience in the coming years.
Twitter's turmoil, Musk's gimmicks brought down the online goodwill of the venture in no time. It also helped another competitor BlueSky to witness a rise in its user traffic overnight.
Undoubtedly, you can bag such an opportunity if you keep a good eye on your competition.
You can also be the next Instagram Killer or Facebook alike. It is just a matter of chance & the right time to deploy a social app.
How Can We Webmobtechians Can Be So Sure About It?
The social media ecosystem is projected at $310.3 billion in 2030. You just need to have a good app idea like Threads, born from the weaknesses of the current competitor Twitter.
Such a rise in the social media genre is ever-increasing. People are constantly glued to some or the other platform, and it has become our favorite time pass of the day. Thus, it is bound to grow more in the coming times.
Now, after knowing the scope and the facts about the Threads app, let's learn how to make one for yourself.
How to Build a Text-Based App Like Threads?
As we say, every lock has a key. With every innovation in the tech world, there is an alternative to build it across the globe.
As a renowned social media app development company, we have figured out a way for you. How to develop an app like Threads?
To ensure success in the online world, you need to partner with an experienced firm like WebMob Technologies. We have built many such social apps, including video stream app, social app for moms, and social networking app. Our expert team has curated a process to build similar social media apps. Let's have a quick look at it:-
#1 What Is Your Requirement?
Every app has a purpose to be made. Online ventures are built based on some purposes. You need to define your target audience along with the features & functions you need. To fulfill the goals of your app, you need to be clear about your end goals from the venture. Here are some of the questions that you should ask yourself:-
Why are you building the app?
What are your end goals?
What is your target audience?
Which features do you want?
Which functionalities do you want?
If you have all the answers to the above questions, then it is less likely that you will confuse the development team.
Expert advice: When you are clear about your needs, it becomes very easy for the expert to make an app. Hire Dedicated Developers who are easy to communicate and test their knowledge before investing. Get to know more about the company and its expertise before roping in them.
#2 Have You Analyzed Your Market?
If you want to succeed, you must keep your eyes open for every move in the market. A particular business's current state must be known to you by heart. There are many insights to look for when analyzing a market. You should know the following details beforehand:-
Who is your competitor?
Have you identified your scope in the market?
Where does your idea stand in the marketplace?
What are the trends going on in your targeted industry?
All these answers will help you to position your app in a suitable space and medium. Reposition it as and when needed before passing a decision on your app ideas for a startup.
#3 How Do You Want Your User Interface to Be?
Now that you know your goals and where you stand in the market, it is time to design your app. A proficient UI/UX designers team can help you design the best online space.
You need to decide on which design model you want to opt for. Wireframes, mockups, or prototypes to visualize your UI and experience it in person. For an Instagram Threads alternative, you need to be on point with your UI/UX. To engage and create traction in no time, you must provide users with the best and uninterrupted online experience.
Expert advice: To double check your scope in the market, you can also build an MVP model. Target a specific audience and deploy your concept with the core features and functionalities. It will help in decision-making and update the app according to the market and user needs.
#4 What Kind of Tech Stack Are You Looking For?
Have you decided on a tech stack? Which tech do you want to integrate with your app, like Threads? It would help to have a robust tech infrastructure for such a social networking app to secure your user database. Decide on the following:-
On which platform do you want your app to be? (iOS, Android, etc.)
On which device do you want your app to work? (MacOS, mobile, desktop, etc.)
What are your first preferences in programming languages, tech stacks, and frameworks?
What is the time to deploy your app in the market?
Thus, it will help bring clarity of thought along with preparation for creating the best scalable, performative, and compatible app. Based on your choice, the IT company you approach will give advice that blends well into your project, giving it a unique outcome.
#5 What Are Your Plans for Backend and Frontend Development?
The backend infrastructure is critical. It consists of servers, databases, APIs, etc. You need to ensure your user's data privacy. One also needs to look into the development of interactive elements that support the backend for smooth overall performance. Frontend and backend go parallel, so you need to ensure a responsive and seamless navigation app across devices and platforms.
#6 Which Kind of Tests Will You Opt to Check Your Quality Assurance?
One has to run several tests at different SDLC stages to review its quality. If you aim to develop an app like Threads, you must resolve all the bugs, glitches, or usability issues. Also, test your app entirely with a functional test, user acceptance test, and others to get a proper error elimination on time.
#7 Do You Want Post-deployment Services?
After you set sail into the online world, you will need complete supervision. One needs to be extra cautious about the performance and resolve immediate user problems online. You need a good team of experts to perform the job. Nobody wants to be on a platform with loading issues, bugs, etc. Get yourself a good backup in the form of a maintenance team.
Opt for MVP or prototype model to get an idea of how the maintenance will be and decide. If you have reached here means you have made up your mind to develop a Threads alternative.
But are you still in two minds about it? Then it would be best if you read the next section. Resolve all your confusion about why you should consider building an app like Threads.
Why Should You Consider Developing an App Like Thread?
Facebook, Instagram, and Twitter, the giants are scary! We get it. But Threads did it, and so can you.
You just need a chance to get the right idea on the floors with the best tech team. Here are some of the solid reasons for you to create a Threads alternative:-
Such apps do have their unique set of users. The users like to share their thoughts in public. The ones who want to debate and get on to a healthy community.
With great features and immersive UI, there are chances that your Threads like app can conquer the space. It is based on the same ideology as Threads. It came because of Twitter woof-ups, and so can you.
You can entice your app's user base to purchase your premium services, such as sponsored content, ads, in-app purchases, etc., to monetize your app.
Initially, Facebook gave us the idea of social sharing, then long after came Instagram with a slightly different concept and features. It is working, right?! So you can also unlock new possibilities with a twist in your Threads alternative. And help expand text based apps business genre.
Now that you have witnessed the best reasons let's take you to some great features of Threads. You can modify them per your needs and deploy your app in the broad digital spectrum. Your chances to capture the market with a slight change in these features are much high. So, give it a good read!
Features to Consider to Develop Threads Like App
Threads have become popular because it has given a new way to share interests online. It does provide a fresh outlook to online conversations. Here are some key features of Threads that you should consider:-
Intuitive sign-in: Threads allows you to sign-up directly via Instagram. It becomes easy for a user to continue with the same friends and followers. So, the app sign-in is a very convenient feature.
Follow same accounts: Follow same accounts as Instagram. It ensures that the user stays connected with the same set of people. One can also go to the home page, look for other profiles to follow, and browse their posts and material.
Share messages: One can share texts of up to 500 characters, photos, links, and videos, for up to 5 minutes. Users can share the same content as an Instagram story and interlink the accounts.
Threads: Like Twitter retweets, Threads allows reposting and quoting a line. It, thus, has a similar UI to Twitter. And so has a familiar concept.
Communities: Threads has active communities where users can have meaningful conversations and meet others who share their interests.
Tune Out the Noise: The "Turn Out the Noise" in Threads allows users to control chats. It lets you personalise your experience by choosing who to mention or reply to. One can filter out replies that have specific words. Also, manage profiles via unfollow, block, restrict, or report. Any accounts blocked on Instagram will also be instantly blocked on Threads. It ensures that users only engage in targeted chats.
Compatible with Interoperable Networks: Threads support ActivityPub protocol and get quickly connected with its platforms. Thus, it establishes interoperability. It opens up new connection possibilities. After Threads, it is vital for every other social networking app to integrate such interoperability and gain traction from other platforms in no time.
These are all the multiple factors and features that affect the cost of Threads app development. Now, let's get into the core difference between Twitter and Threads.
How can this blog be completed without shadowing light on this fiery debate- Threads VS Twitter?
Key Difference: Twitter vs. Threads App
From its very crux, the digital realm is all about fast communication. And what better examples to talk about then Twtitter and Threads. Both platforms have unique features and diverse user base. From length of a video to character limits, the social apps have it all in their ecosystem.
| | |
| --- | --- |
| Twitter | Threads |
| It has a character limit of 280. Twitter provides a limit of 25,000 characters on a paid subscription. | It has a character limit of 500. |
| One has to make a Twitter account. It is not an interoperable platform. | A user can sign-in directly through their existing Instagram accounts. |
| User can post video for up to 2 minutes and 20 seconds. | User can post a video of up to 5 minutes. |
| The homepage consists of trending topics and personalized recommendations. | Threads has homefeed for content discovery. |
| It has a draft-saving feature. | This does not have a draft-saving feature. |
| Twitter does allow separate tab to view other profiles likes. | Threads does not allow a separate tab to view other profiles' likes. |
| It does not have any feature to block accounts. | It allows muting and blocking accounts. |
| This is not built on ActivityPub social networking protocol. | It is built on ActivityPub social-networking protocol. |
So, these were the major reasons that sets both the apps, Twitter and Threads apart from each other. Now, let's get into the cost structure of developing an app like Threads.
Cost to Build an App Like Threads
Check your pockets well in advance. Your pocket's weight depends majorly on your choices.
The cost to build a Thread like app does vary between $40,000 to $3,00,000. Many factors play a pivotal role. Right from UI/UX to features, tech stacks to other specific services. A simple rule is higher the complexity, the more the cost. It takes a lot of time and effort to put up apps like Instagram, Facebook, Twitter, and Threads.
As a business owner, it is just a one time investment for you; call it an asset investment. It will give you a lot of goodwill and fortune in future as Digital is The Way.
Check Out the Cost to Develop Threads App Alternative
It is difficult to give you a cost like this, i.e. random details. But our team of software developers at WebMob Technologies are here to help you out. We will provide you with a free quote based on your customized needs. And also, you can know us or test our knowledge to get your queries ruled out.
What Are the Factors That Affect Text-Based Threads Like Apps?
#1 Which Is Your Preferred App Platform?
Everything comes with a price. The choice of a platform has a great impact on app development costs. iOS, Android, or cross-platform all have different cost factors. You can decide which platform to go for per your budget and audience needs. Also, generally cross-platform apps are the best choice to go for in terms of audience engagement as well as cost.
#2 What Kind of App Design Do You Want?
An immersive UI/UX design is the crux of user retention and loyalty. Decide a design that enhances your business goals and meets your users' online browsing needs. It would help if you looked out for easy to use UI/UX where a user knows where and what to do.
No one likes a clueless online app wherein they get confused about where to go and what to click on to move forward. So, go for a sensible and user-friendly design that fits your budget and your users best.
To achieve such a UI/UX, you need to hire an experienced UI/UX designer in the business. You need to study their portfolio and look into the final product they have made. Test your designs thoroughly via a prototype, wireframe, or MVP model. It will help you to make a specific and tailor-made app.
#3 What Is Your Desired Team Size?
The team size greatly impacts the cost of building an app like Threads. It would help if you chose between freelancers, in-house teams, or outsourcing app development. Each option has its advantages and disadvantages; you need to be careful while evaluating them.
If you ask us, outsourced app development is the most feasible one. It allows you to meet new talents across the globe and create software in your budget and timeline. There are NDA sign-ups that make the whole process very easy and trustworthy. You should try it!
#4 How Will You Secure Your Data?
Who does not like data security? We all do, right?! Before even making an account, we all look for where our details will be secured and do read the terms and conditions properly.
Data security is the most important step in today's user centric world. The users do look for their privacy and security in an app. And, of course, with a social media app like Threads, you must be extra careful with data. Many mechanisms and robust architectures help in security and encrypting one's data. You need to safely put all the sensitive details in an encrypted algorithm that can transmit data securely to other necessary portals.
#5 How Will You Build an Authentic and Authorized System?
You need to secure your user accounts to develop an authentic and robust system. You have to stop malpractices with the overall access of your platform. And restrict specific access points to build authority in the app. One can also have a two-factor authentication or biometric to have a potential impact on your text-based app development.
#6 What Is Your Preferred App Development Company's Location?
Where are your tech partners located? Around the world, there are many different cost ranges to deploy a social media app.
You need to figure out your suitable location. This question will arise in the case of a freelance or outsourcing app development project. Thus, a geographic location tends to affect the Threads app development cost.
#7 Do You Want a Post-deployment App Service?
To maintain an app in today's competitive market is very important. It helps to retain the consumer base and build goodwill online. A team of tech heads who are capable to eliminate every bug in time will make your venture succeed in a short time.
Find a software development company that provides you with such a service. At WebMob Technologies, we have specific hiring models for it based on your requirements. It does make a lot of difference as constant updates and changes are done per the user's needs. Thus, it results in a satisfied clientele for your online venture.
#8 Which Tech Stacks Do You Want to Implement?
Tech stacks do play a pivotal role in the cost. It all depends on the complexity of integrating a solid technology. Who will not like a well designed & functioning app? For that, you need to select best advancements. Here are some of the advances which our experts have suggested for you.
#9 What Features Have You Planned for Your Social App?
The list of your features decides the time consumed in a project. It also follows the decision of how much-experienced developers and the team you need. Apart from that, the hourly rates are planned, and the tech stacks also might change if a feature is not possibly integrated into the app. So, it takes a lot to put up a great social media app. And the crux of it is a bang-on user engagement and a flawless performing system.
So, these are the major factors that help us decide your customized project quote. Before ending the blog, here is a small announcement. You can meet us in person & discuss your app ideas.
On a Concluding Note!
Mark Zuckerberg invented Threads for an enhanced communication facility. Now that you know the cost to create an app like Threads is between $40,000- $3,00,000, it is time to jump into the unknown with a great tech team like us and a rich set of features & functionalities to beat the competition.
As an experienced social media development company, it has been a wholesome 13 years to become what we are today. You bring us your idea, and we will get back to you with a solid action plan. Trust our SDLC and other services process, and see the results of your online venture. Also, if you are not able to rely on what our credibility is?! Then you need to hear it from one of our clients.
Invade the digital space by making a choice of an experienced developer out of 120+ at WebMob Technologies. Get a free quote for your app idea!
FAQs
1. How long will it take to develop app like Threads?
It all depends on what your choice is. Framework, features, tech stacks, UI/UX, location of the IT firm, etc. The cost also varies on the size of the team, hourly rates, and a developer's experience.
2. Are there any unique marketing tactics that one can use to promote a Threads-like app?
Yes, of course! Text-based software like Threads can be promoted in a variety of ways. It can be done via ASO, social media marketing, content marketing, PRs, app preview videos, partnerships, and many more strategies.
Subscribe to Our Newsletter!
Stay Updated to the Technology Trends for Every Industry Niche.