Small Business Grants: Where to Find Free Funding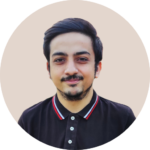 Summary: Who wouldn't be excited about that? Because of this, it might be hard to get a grant because there are so many people who want them. Given all the rules and requirements, it might seem easier to find a parking spot at the mall on Black Friday than to get a grant. But you don't need to worry because we'll give you some great tools that will show you how to get the right grant for your small business. In this part, we'll talk about what small business loans are, who can get them, how to find them, and how to apply for them.
If you run a business or are an entrepreneur, small business grants are an excellent resource to have. After all, handouts are basically free money that you can use to grow your business.
What exactly are the grants for small businesses?
Entrepreneurs and company owners may advance the growth of their companies by applying for and receiving small business grants. These awards often come from organizations or agencies affiliated with the government.
This indicates that there is no need to make a repayment on a grant. The qualifications for receiving a grant often include the kind of business, the geographic location of the business, and/or the level of financial need.
What are the advantages of receiving a small company grant?
There are many good reasons to tale interest in loans for small businesses. And take the time to look for them and apply for them. Getting money for free that you can put into your business is almost always a good thing, no matter where you are in the process of starting a business.
Mobile app funding is especially helpful for younger, smaller businesses that are just getting started and need money to get established, as well as for businesses that don't have enough money to get loans yet.
What can a small business grant be used for?
Small business grants is used in a lot of different ways. However, each grant usually has its own set of rules about how the money can be spent. There are different grant schemes, and some may not have any rules about how the money can be used.
Others, on the other hand, may have rules and require you to show proof of how the money was spent. As part of the application process for some funds, you will have to explain how you plan to use the money.
How to apply for a small business grant?
Now that we understand what a grant for a small company is, we can go on to discuss how to get one. The following is a step-by-step guide on how to get a grant for your small business:
Keep an eye out for available funding.
Collect all of the necessary documentation.
Get started on the application process right now.
Bear in mind that locating and applying for the appropriate small business growth fund will need an investment of time and money; hence, you should be ready to commit some of your time to the grant application process.
Keep an eye out for available funding
The first stage in the process of obtaining a grant for a small business? Searching for the appropriate ones. Because there are a lot of different grant opportunities available, doing this may be a little bit time-consuming. The following is a sampling of the many kinds of grants that you may want to investigate:
Local
State
Corporate
Federal
The process of looking for a small business growth fund may be somewhat intimidating, so beginning at the community level is usually a smart idea. Start by doing research on your local city or town, then go on to your state or region, and then work your way up to the federal level. These awards will most likely have less competition, and they will provide you with a location to begin taking practical steps.
It is essential to focus your search by searching in your specific industry as well since there are many small company grants and support programs that are specialized to certain industrial sectors. Therefore, it is good to look at your own industry as well.
Collect all of the necessary documentation
When it's time to send in an application, if you've already gathered and sorted all of the necessary business papers, the process will be much easier and faster for you. The next step in getting a grant for a small business is to get these papers together and put them in order.
Your business plan and app development cost will be the most important thing you'll have to have. Your business plan needs to be well-written and explain the goals and strategy of your company, as well as your financial plans and the market you want to serve.
People who read your application will be able to tell that you know everything there is to know about your business and its ability to make money because you have made a business plan.
Get started on the application process right now
Make a worksheet or document to keep track of the grants you are looking for, as well as their dates, requirements, and prices. This will help you better handle your time and make the most of the chances that come your way.
Since the process of applying for a small business growth fund can be scary, we suggest that you make a realistic and fair schedule for your grant research and entries. You shouldn't be in a rush to finish the process, because if you are, you might make mistakes that cost you the grant or make you waste time asking for grants you aren't qualified for.
Be ready to send in a grant request along with the appropriate paperwork, since this is a requirement for most grants. If you want to learn how to make a good grant proposal, you can read our post on grant proposals. You can then change the information in that post to fit the requirements of each grant to save time.
Federal small business grants
There are many grants available from federal government offices and agencies, but the following are good places to start:
Grants.gov: On this all-inclusive website, you can find out more about the many government funds that are offered, as well as the requirements to get them and how to apply for them.
Small Business Innovation Research (SBIR): This scheme, is built on a competitive prizes system, that gives small businesses money for new high-tech ideas. And also, lets them take part in government research and development.
Grants for the Development of Rural Firms (Rural Business Development Grants): This scheme, run by the U.S. Department of Agriculture, helps rural businesses with less than 50 employees and gross revenue of less than $1 million. It gives them money and training.
Programme for Investors in Microentrepreneurs (PRIME): This scheme helps owners of small businesses who are having trouble making ends meet.
Women-Owned Small Business Federal Contract programme: As part of the Women-run Small Business Federal Contract scheme, the federal government gives at least 5% of all money spent on federal contracts to small businesses run by women each year.
State and regional small business grants
You could look through the list of state-based grants for small businesses below to find possible grants. It's important to choose the right state and become eligible for the different awards given to business owners and creators in each state.
Your Community's Chamber of Commerce: Your community's Chamber of Commerce is a great place to find funding for small businesses. It also includes their own Dream Big Awards.
Economic Development Administration: The Economic Development Administration has a search feature. It lets you look for your state to find area funds and tools for your business.
Small Business Development Centres: In a similar way, the Small Business Development Centre in your area will help you. They look for small business funding and other forms of financial help.
Minority Business Development Agency Centres: The MBDA helps owners of small businesses that are owned by minorities. And gives them funds so that they can grow their businesses.
State Trade Expansion Programme: A small business or a startup can apply for a grant through the State Trade Expansion Programme (STEP). And get money to grow into foreign markets.
Corporate small business grants
Corporations and other large businesses can also give grants for small businesses, which is another great way to get money.
Here are some other options to think about:
The FedEx Small Business Grant: FedEx gives ten lucky winners a grand prize of $30,000. And also a lot of other smaller gifts. Before you can become a member, you have to meet a number of standards. For example, to qualify, a business can't have more than 99 employees and must have shipping and printing needs. 
The Small Business Readiness for Resiliency Programme: FedEx and the US Chamber of Commerce Foundation sponsor this programme. It gives small businesses grants of $5,000 to help and recover from natural disasters that hit their areas.
The National Association for the Self-Employed (NASE): Businesses that are members of NASE can apply for a $4,000 grant. There are four times a year when you can fill out an application.
LegalZoom: In partnership with the NBA, the WNBA, and the NBA G League, LegalZoom has pledged $6 million to help small businesses grow. This year, the people of African descent with their firm who do run a small businesses gets a prize of $10,000 each. And a free LegalZoom product or service with a maximum value of $500.
Venmo Small Business Grant: The Venmo Small Business Grant gives each business owner or startup a $10,000 grant. It also gives public ads on the Venmo and PayPal websites and social media outlets. Not only that, they also provide business tools and advice from experts for startup app ideas.
Grants to start a business
If you want to start a new business and need money, it may be harder for you to find qualified grants for small businesses. But a number of state and local governments, private companies, help small businesses by giving them assistance.
The Incfile Fresh Start Business Grant: The Incfile Fresh Start Business Grant is a $2500 grant that is given to new business owners to help them pay for start-up costs. Also, the winner will get free company creation services in their state, free Registered Agent services for a whole year, and free tax help from Incfile. To be qualified, you need to be starting a new business or planning to grow a current one. Incfile also gives a grant called the Young Entrepreneur Grant to students who want to start their own companies.
The United States Chamber of Commerce Dream Big Awards: The U.S. Chamber of Commerce gives a $25,000 grant to a small business that has helped the economy as part of its yearly Dream Big Awards. Firms can also win awards and prizes in subcategories of the competition, such as "green/sustainable business" and "emerging business." To apply, you only need to have been running your business for a year, even though you need to already have a well-known business.
The Hello Alice Grant Platform: Hello Alice works with many different companies, like Progressive and DoorDash, to give small businesses, like startups, a variety of funds. If you sign up for an account and find out about new chances as they come up, you can apply for grants that are right for your business.
Amber Grant for Women: Women can get a $10,000 Amber Grant from WomensNet every month and two $25,000 grants each year. Aside from that, the organization gives out extra money at certain times of the year. Companies only have to fill out one application to be considered for any of WomensNet's open awards. Companies run by women that are new or have been around for a while can apply.
What are the requirements to be eligible for a grant for a small business?
If you own a small business and meet the requirements for getting free grants to start a business; you might be able to get one. Yet, it all depends on each grant's uniqueness and has its own rules and restrictions.
For example, an owner may only get a certain amount of funding if the company has less than ten people. It helps a good cause, or in growing their business.
Because of the work you do to make a living, you have a better chance for a grant. Some small businesses are in fields or places with a lot of grant chances. While others are in areas that get more money because they help the government reach its goals. It's too bad that there are people who don't fit into either group.
For example, it is famously hard for retail businesses to get help from the government with money. Also, some parts of the country have a lot more schemes to help small businesses than others.
These goals will also change how much money companies can get for things that aren't the government's top priority. It includes helping out after a natural tragedy, making new rules and laws, etc.
You should look at the list below to get an idea of things a company or business is looking for. Keep a close eye on it and get a free grants to start a business.
Location
Government level (There are many different levels of governance, including the federal, state, and municipal levels)
The sort of industry (such as agriculture, technology, tourism, and so on)
Business structure (e.g. non-profit, corporation, etc.)
Where a company is in its life cycle (pre-startup, startup, established, etc.)
Investment (for example, a contribution of fifty percent from the company itself, etc.)
The kind of activity (such as recruiting new employees, doing research and development, etc.)
A demographic group, such as young people, rural residents, or women, for example.
Availability (including but not limited to the total number of applicants, monies available for distribution, etc.)
Additional objectives, such as wage subsidies, reduction of pollution, export, and so on may also be pursued.
Conclusion
We know that applying for grants for small business startups can be a little nerve-wracking. But if you get the right grant, all of your hard work and effort will pay off. When looking at funding, you should make a mental note to start a document or spreadsheet. It will also make your study a little less stressful and avoid opening of 10 tabs at a time.
If you can remember this, you'll be able to keep your things in order. And you will be able to conduct a preliminary research on a more local level. After that, the scope of the study should grow little by little for grants for small business startups.
The next step is to set aside a certain amount of time each week to apply for grants. And to use the reliable worksheet you made to keep track of the many grant opportunities you applied for.
Hire Remote Developers
Scale up your project with our dedicated team of developers & deploy your project in time.
Hire Dedicated Developers
Subscribe to Our Newsletter!
Stay Updated to the Technology Trends for Every Industry Niche.