Online Pet Care App Ideas: 6 Pet Apps to Develop for Your Pet Parenting Business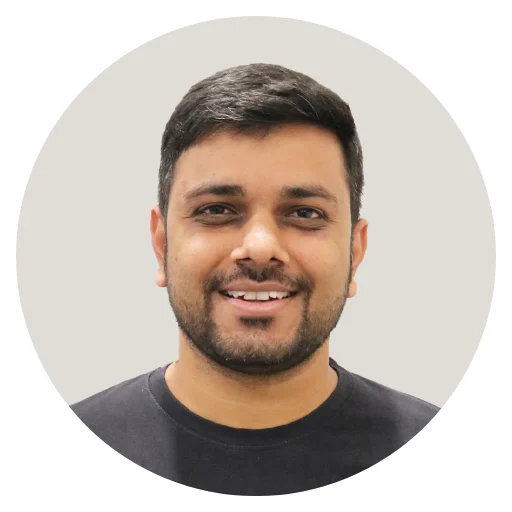 Summary: The pet industry is seeing exponential growth with trending pet app ideas and advancements. As the new trend points out towards pet sitters, & pet parenting, endless business opportunities are awaited for pet lovers and firms online. Here, in this blog, we have shared some pet care app development ideas which can build your online brand image.
A very straightforward question comes to our mind.
How is the pet industry growing so exponentially online and offline?
The main reason is the drastic change in the standard of living and people's mindset.
Everyone needs a companion, some decide to get married and others opt for pet care. We all are after filling the same 'void.' 31% of millennials are pet industry customers. The shift in the mindset of delaying marriage and babies has led to an instant boom in the pet businesses.
Technological advancements strike every industry, and pet care is not a new one on the list. With the increasing adoption of IoT & AI-enabled pet care solutions, the pet tech market is projected to surpass USD 20 billion by 2025. At WebMob Technologies, our developers have discussed some great on-demand pet app development ideas. These innovations will surely transform the online pet industry.
If you own a pet-centric business or are planning for online pet apps, then consider these ideas. Have a look at the pet software solutions.
6 Pet Care App Development Ideas to Consider for Successful Online Solutions
#1 Identification Apps
One click to know everything about your pet. There are millions of concerns when we have a pet at home. The pet parent would like to know every information beforehand. From knowing what kind it is to what it likes, everything. What if they get quick access to a large database? Sounds great, right?
AI and its algorithms are the answer. A trained algorithm with all the necessary information of origin, breed, weight, lifespan, and common health issues, helps in pet care. The users can also know about a specific pet before they make a purchase. It is like an encyclopedia on pets. Thus, such a pet app is easy to use and beneficial to all kinds of animal businesses as well as pet sitters or parents.
#2 Apps for Maintaining Pet Health
As humans, we all have different health apps where we can track our bodies. Our four-legged friends should also have online wellness apps. This is one of the best pet app solutions, as a pet owner will need one till the pet lives. From the last vaccine to vet visits, allergies, lab bills & prescriptions, everything is managed in one app. At any point in time, if one needs particular health information can avail of the pet health app at once.
#3 App for Pet Growth
Every pet parent is concerned about their pet's growth. The idea behind a growth app is, it allows users to capture their pet's milestones. It also helps in keeping track of their growth patterns. The owner can look through the growth journey at once and they can also enjoy some other features. A pet's physical progress notifications, monthly updates on pet growth, and custom pet growth charts. These enhance the user experience of your pet care app development.
#4 Pet Sitter App
A pet needs 24/7 care. Some individuals like to be pet groomers, pet sitters, and dog walkers. Amidst COVID-19 people are searching for jobs, and an app for pet sitters can be their source of employment. The pet parents do have a concern for their pets at the time of stepping out. One will just have to make a request, match with the sitter, fix a meeting, and confirm the individual for the service. The application must have GPS integration to know the whereabouts of the caretakers in the vicinity. Thus, it is a successful online investment and an expansion for a pet business owner.
#5 Technology-Oriented Wearable Apps
How will one keep track of their pets when they are around sitters? Was the pet fed properly? Has anyone taken the pet for a walk? How can an individual track a pet's daily routine when they are not around? Regardless of where a pet parent is, the pet app linked with a wearable device notifies the user about the furred ones. Such apps also have an alert functionality that appears when the pet crosses a predefined area. Just by placing a QR code behind the device, one can ensure the tracking and security of the pet.
#6 Training and Counseling App
With pets, one has to be patient during the process of its grooming. In this journey, an individual might need a hand in the form of a counselor. Such training and counseling pet apps can come to the rescue. The application comes with easy-to-follow instructions, basic lessons to train a pet, and advanced positive reinforcements. Thus, it can be a constant guide for a pet parent in training. If you are a pet enthusiast and aiming for this online genre for business, such training applications have a wide scope. At any time a master can need your help analyzing the pet's behavior and habits.
So, these were some of the ideas for pet apps that you should consider for a successful online pet business. There are some e-commerce pet solutions, food apps, and accessories. These too can help you with new customers, generating ROI, and stable growth on digital platforms. Before ending the blog let's take you through the scope and must-have features for your pet app.
Why Invest in Pet Marketplace App Development?
Technology is rapidly changing the pet industry. The industry is worth $2 billion and is expected to grow in the coming years. The pet wearable market is expected to hit $10 billion by 2027 which points us toward the increasing trend of pet humanization. 
Pet owners drive a large share of their income on pets which is causing the pet industry's growth. If you are thinking of investing in the online pet genre then this is the right time. There are many ways in which you can earn from an online pet app. Subscriptions, advertising, in-app products, online influencer marketing. These tactics will surely enhance your online profitability and build goodwill. Every app developer creates an app to make revenue.
Your revenue generation depends on the idea, feature integration, and UI/UX design done by the development team. Let's have a quick look at some of the important features of the pet care app development.
Profile creation: Set up a profile of your pet with different criteria like name, age, height, profile photo, type of breed, and pet parent's information.
Health records: A user can track their pet's health by managing every record in the app. This will help in online assistance with the vet.
GPS navigation: Track every movement of your pet or the caretaker by looking at the map.
Training videos: One can integrate useful training and consulting videos of experts to enhance the user experience online.
Vet consultation: This expert service of a vet will bring genuine traffic to the app and the users will obtain an all-in-one solution for their pets.
Wearable device:  This works as a security for pets. The owner can easily stick the QR code on the device and track its pet and its routine activities.   
Let's grow together, partner with us.
 Let us know about your requirements and provide the following details. We will get back to you with an idea for brilliant software.
Request quote
Make an Online Pet Care Solution Now!
Today, technology is touching every facet of our lives. From a small pin to locking our homes, everything has a smart element integration. In this ever-advancing smart living, why should pets be left behind? The pet industry is playing a pivotal role when it comes to the online world. If you are in the animal healthcare industry, these ideas are a sure shot of success.
So, if you have any pet app ideas, then consult them with our app developers. Hire app developers and build a robust pet care app for your business. The genre is huge and opportunistic, embrace it for yourself and witness exponential online growth. Drop your ideas at [email protected] OR Call us at +1 (408) 520 9597.
App development companyOn-demand appOnDemand app developmentonline pet care software solutionspet care apppet care app development
Subscribe to Our Newsletter!
Stay Updated to the Technology Trends for Every Industry Niche.