Cloud-Based POS in Retail: Why Cloud POS System & Inventory System Important for Your Business?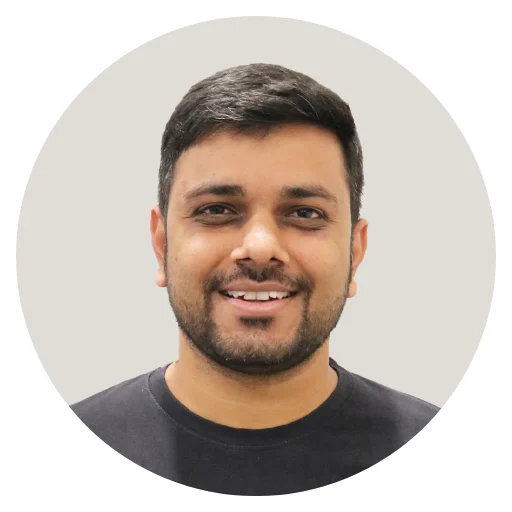 Summary: With the growth of technology and invention online, there is a growing need for data storage and analysis. Firms are gearing up for POS solutions to ace online and offline customer experience. This blog will discuss how cloud-based POS systems can help retail businesses. So, read the blog and learn about custom POS. Also, look into why you should integrate POS in your venture.
Customer expectations are a major reason for the hype in POS systems. Since 2018, the global point-of-sale market has had a robust three-fold increase. By the year 2027, it will reach 42.5 billion U.S. dollars 2027.
With the onset of the pandemic, the digital payments world grew, giving a new wave of growth to cloud-based POS systems. The POS genre is great if you want to make it a firm's option.
There has been a stable engagement worldwide in the last five years for POS. So, slowly people are grooving to it to obtain customer satisfaction, track the database, and monitor their employees' work.
If you plan to create POS software, keep a good price with current trends and updated features. With the growing tech trend, POS has moved to the cloud to offer safer and more secure services.
Now, let's briefly look at the intent of cloud-based POS systems for retail. And unfold the other vital reasons to merge it into a business.
The blog covers the following:-
What is cloud-based POS?
What are the major factors of the increase in cloud POS?
Why should you integrate cloud POS?
What is a Cloud-Based POS in Retail?
Firms that deal with customers, such as goods or retail firms, will need cloud-based POS systems.
So, cloud POS software is a web-based sales system with online payment processes. Users no longer have to look for costly servers or apps for version upgrades.
You can easily check every payment online rather than searching for a local computer to access the details. Thus, it will help them to sync their tasks easily.
Difference between Traditional and Cloud-Based POS Systems
Thus, all the flaws of a traditional POS are upgraded with the cloud POS system. The software provides a unique solution for firms to carry out daily tasks on time. Thus, all firms should use cloud application services to get their gains.
What are the Major Factors Behind the Increase in Cloud POS Systems?
Saving things on laptops and computer hard drives or downloading files is no longer in practice. We have started saving everything on Google Drive to access it from any device. Such is the offering of the cloud-based POS system. Let's look into some of the core factors of its success over the years.
Process transactions online: The growth of POS is consistent because of its ability to process transactions on mobile. It is a great help to sales associates who can track clients and work faster. It also helps to collect customer data, run personal campaigns, and improve client experience.
Integrate other business tools: Tools like inventory management, accounting software, etc., gives accurate data with the POS model. The software will accelerate well with the CRM software providing personalized marketing for the brand.
Integrate AI & ML: AI and ML will play a pivotal role in the success of POS software. It identifies consumer behavior for loyal followers and engagement.
Data security: Firms must take measures to protect client data as more transactions migrate to online channels. Tokenization and encryption technologies may be used, and the team may obtain more training on data security best methods.
After the growth factors, let's dive in to know why to integrate POS. and how POS will benefit your firm.
Develop a Cloud POS System with us
We are a team of 120+ tech brains deploying software and apps in almost every genre. Discuss your idea and get a free quote for the same.
Let's Talk
9 Reasons Why You Need a POS System for Retail Business
1. Optimized checkout process
A POS system can immensely speed up your checkout process. With a centralized database with details on your products, pricing, and customers, locating products, orders, and discounts can be achieved with less effort.
If you use a barcode scanner, the process becomes even more easy. Long wait times in queues can drive customers away. An efficient POS system can reduce the likelihood of it and prevent customers from leaving your store without purchasing.
A quick and hassle-free checkout process is just one of the many uses of a POS system. It can serve as a major selling point for customers, helping to foster brand loyalty.
2. Multiple payment options
Alongside traditional payment methods such as cash and credit cards, customers may request to pay with eWallets, installment plans, or others. Firms can offer their users a wide range of payment options for a great POS system. Such a move ensures a positive purchase that reflects well on the brand.
3. Updated & secured software
In contrast to a traditional point-of-sale system, a POS system has cloud technology. It simply means data security with timely software updates and data backups without any loss. It also enables updates within minutes and details accessible to all working in the system.
Furthermore, data automates backup and eliminates the risk of loss. Thus, it is a security software to save minute detail instantly.
4. Discount offers to customers
A POS system collects data on sales, inventory, and customers. It has many abilities that help take the user experience to the next level. You can curate promotions based on items, order amounts, memberships, and other criteria. The POS can then automate to apply the promotions to any sales. It does result in the hassle-free calculation of discounts.
5. Engage in loyalty programs
Loyalty programs are a great attraction to new customers and help in repeat purchases. Integrate programs like membership or gift vouchers into your POS rewards users without extra work for the staff.
An advanced POS can display loyalty program details to encourage users to buy more. It also shows points or progress toward earning gifts. Thus, it brings attention to the store.
Expert Advice:
Before planning on such advances, look into every growth option for your POS.
Look into app ideas for startups or firms looking for a solution.
Bring out a survey, and list the requirements.
It will help to build a custom cloud-based POS in retail solution. And also, you will be able to explain your idea properly to a software development company.
6. Automatic report analysis
Cloud-based POS systems integrate with accounting apps, team-planning software, and other analytics tools. It enables you to assess the firm's daily tasks without manual tracking and precise report.
The POS systems can also retrieve data from locations, making it ideal for firms with many venues.
7. Guest data organization with reservations & payments
POS is an advanced cloud-based system that integrates with reservations and payments. It provides guest data in one place on a single dashboard.
The software will have an outline of guests, dietary choices, average spending, and more. In short, you can customize your POS with minute features. A user can also locate every piece of data. It will help save time from hopping multiple systems, terminals, and machines.
8. Easy to train staff
Cloud-based point-of-sale systems offer a user-friendly alternative to traditional POS terminals. They are easily navigated on a tablet without vast training.
The tech balances the playing field for the entire team and reduces the pressure on managers or lead servers. With fewer buttons to push, the team will have more time to engage guests for a good experience for everyone involved.
9. Eliminating human interference
When your team enters products and prices manually, there is a risk of errors, with a high volume of transactions per hour. However, a POS system can prevent such errors and ensure the accuracy of product SKUs and order amounts. Moreover, a POS system records all sales order data, allowing you to review the information easily.
Conclusion
Web-based POS systems have emerged as a potential alternative to the software used in traditional POS systems. They are considered the best mobile POS solution in the market, with a range of features and uses.
Cloud POS systems surpass their drawbacks in almost every aspect. Hence, it is recommended that small to large-scale retail shop owners consider deploying a Cloud-based POS system for a great future online. This type of system can also facilitate the growth of operations with a secure, efficient, and reliable Point of Sale experience.
Also, every innovation comes with a hefty price to pay. Before indulging in a technical partnership, consider your software development cost or budget.
Hire Remote Developers
Scale up your project with our dedicated team of developers & deploy your project in time.
Hire Developers
Subscribe to Our Newsletter!
Stay Updated to the Technology Trends for Every Industry Niche.