6 Ways to Minimize the Operational Cost of Your Dump Truck Business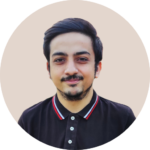 Summary: Operational costs have been a grave problem for every business. Every business is after lowering such expenses. Now, today, we will talk about the most trending logistics industry- the dump truck business. It is said that the industry is all set to reach $ 72.4 billion by 2025. Being a part of fleets, the Uber for trucks is in great demand.
Why is there such an increase? The fact that every single country is expanding and is after a better living, the trucking industry is bound to rise with such trends. So, if you are a dump truck business owner or a fleet manager, this blog is for you. How will you reduce your working costs? How will you lower your expenses? We have answered it right here. Have a good read of it.
Introduction
What triggers experts like us to look into such dump truck business costs? The increase in the mine and mineral industry has made it a lot more accessible sector. Along with it, the growth in real estate has also taken the trucking industry forward.
Some Known Facts of the Dump Truck Industry
The fleet management market is all set to rise by 15% from 18 billion in 2022. This rise is between 2022 to 2032.
What is the most profitable trucking business? The mining industry, tanker haul, hazmat haul, and luxury car haul are the ones best known for this industry.
The global freight truck business is all set to reach US$3.4 Trillion by 2030 at a CAGR of 5.4% for 2022-2030.
The on-demand transport industry is likely to reach USD 364.05 billion by 2026.
U.S.A, Canada, Germany, France, India, Japan, and South Korea are the ones that are target markets for a good trucking app business to take place.
What are the Attractive Opportunities of the Fleet Management Market?
Govt Interest
The govt is all set to vouch for trucks to carry various transport tasks. Right from waste to steel & iron, the trucks help to load and unload things easily. Such fleets, if managed properly, can achieve the best results for other connected businesses in no time.
By saying connected businesses, we mean sectors like real estate, construction, waste collectors, goods, etc.
Being in the software development business for over 13+ years, we have been in over 25+ industries. Recently, we managed to make a ready-to-deploy solution in the name of Dwell Buddy.
It is a waste management software to keep track of employee work and trash collection activities. You may implement the best waste management techniques and maintain a clean environment in your vicinity, city, state, or nation. To accurately gather all of your associates' info, the trash collector has features like geofencing, QR scanners, violation management, and more. When, where, and how the trash was picked up, taken, and dropped may all be observed.
Increase focus on operational efficacy
Fleet management apps are getting more popular with each passing day. Why are they the best? One can improve efficacy to track vehicles, manage fuel usage, and monitor overall business. It streamlines every possible task & gives a lot of room to move ahead with other expansions.
Growth of Fleet size
The rise in the transport of goods is the core of such fleet business increase. Both the business & app world revolve around the constant need for the commute. One can add more trucks to the firm if it has the resources to manage the same. With an app, one is supposed to control every moment at a fingertip. A business like a dump truck is yet to grow in all directions with the best tech facility.
Expert advice: To be with the time, you need to adapt tech with your business idea. You will be able to cut down on costs if you go ahead with the new digital advances like dump truck app development. 
A dump truck startup is highly profitable if you keep your overhead costs low. Let's quickly move to our main point on how to lower your operating costs.
How to Lower Your Operating Costs for a Dump Truck Business?
The major costs of an Uber for trucking are vehicle maintenance, wages, insurance, and permits. Being an experienced tech specialist in the transport industry, we have prepared a list of some effective ways to lower the expense of your dump truck firm.
#1 Monitor your budget
Budget plays a very crucial role. If you are not able to manage it, then you need to monitor your moves. You have to study where your money is being spent. Also, you have to create a profit and loss sheet to look into the firm and know where you went wrong.
Track your expenses precisely. If you want technical help, you can always build your own budget tracker app. Any finance solution can help you to get a glance at your expense, which you have kept in the app.
#2 Decrease your fleet size
Limit the size of your fleet—less fleet, less to maintain, and indeed less cost. You need to get rid of a vehicle that does give you pain by just standing in your fleet. Reducing the number of trucks by even two or three will help in the cost cut in the long run.
If you want a track of which truck is worn out or needs to be replaced, you can always know it by adding it to fleet management software.
Every expense spent on a vehicle repair
Fuel consumption
Tyre replacement
Driver's salary
Overall vehicle maintenance
Thus, to study such costs rather than to maintain an excel, carry it on your mobile phone. It actually helps to deal with a lot of unwanted expenses.
#3 Effective TMS implements
Cloud solutions are the best when it comes to reduced operational costs. Now, what can you manage with a cloud-based truck management software? It will help you and relieve you from these tasks.
It is easy to dispatch and manage loads
Track your loads
Track your drivers in real-time
Automate IFTA reports
Create invoices and bills
Simplify payrolls
Detailed analytics
Save your money and time by making a one-time investment in cloud-based software for your trucking business.
#4 Measure cost per mile
Cost per mile plays a pivotal role in cost cuts. With the help of advances like GPS and other techs, you can plan routes efficiently. Such trackers will make drivers go via a short way and deliver the things on or before time.
You can also set up a geofence like the one that our experts did in the ready-to-deploy Dwell Buddy solution. We are experts when it comes to transport and logistics app development. With a geofence, you will be able to monitor every move of your driver. You will get an alert as soon as he enters the allotted area for work. It thus helps in the minute tracking of your business.
#5 Train your drivers
To have a safe and sane driver is bliss. Being a driver is a responsible job, and your logistics business does need one. There are many unwanted costs to bear if you need the right driver.
You need to educate your driver and tell him the whereabouts of the truck engine. To reduce a truck's maintenance, you should have a great driver. What are the perks of a good driver for a trucking firm?
You will have a good vehicle for a long time.
The overall maintenance of a vehicle will be less.
You will be able to pay a good salary to the drivers by saving it on the vehicle's life.
You will be able to save on fuel.
The company will get a fair share of online and offline goodwill.
Expert advice: If you want fast and good progress with your trucking sector, then you should vouch for a trucking app development or a transport app. An app that has all the details in one can help you access your drivers, fleets, and clients and help to get a work-life balance.
#6 Keep away from freight thefts
It is very common to have such thefts. You have to educate your drivers with such practices. Of course, these things are not in our hands, but to be careful is what we can do the best. Being in an on-demand app development service, it is crucial to get freight related advice. You and your driver are bound to learn and know about the threats to overcome them on time.
Conclusion
To become the best in the transport app world, you need to have tech support. As a body stands still on a spine, your business will also stand tall with app development.
You can cut down your costs by investing in the right direction, like a dump truck app solution or Uber clone taxi app for your fleet business. To act intelligently, you have to be on the right path with a good team of tech experts like us. We are here to listen to your needs and lead your online venture with an apt tech stack. Get a free quote for your project.
FAQs
How profitable is the dump truck app business?
$30 billion is the revenue that the online dump truck industry is said to reach by 2030. It is huge and insane; as a fleet manager or a logistics owner, you should be among the venture with a tech solution. 
How can you reduce the operational cost of a dump truck firm?
Monitor your budget
Reduce fleet size
Implement TMS
Measure cost per mile
Train your drivers
Keep away from freight thefts
What is the growth of the logistics app sector in 2023?
The global logistics market size was at USD 78.60 billion in 2022. And the industry is said to rise at a CAGR of 8.9% from 2023 to 2030.
How to start a dump truck app business?
Market analysis
Select a name and legal structure for your dump truck business.
Register your dump truck business and obtain an EIN.
SWOT evaluation of the financing, vehicle insurance, and personnel requirements
Licences and permits
Commercial account
Make a marketing strategy
How much does it cost to develop a dump truck app?
The cost to develop a dump truck app varies on:
How complex is your idea?
What are the features that you will integrate into your app?
Which tech stack are you opting for your business?
What is the time to deploy your app?
Which platform are you targeting to deploy your app?
How much is the experience of your development team?
Where is your development team located?
All of these reasons matter a lot when deciding on an app development cost.
Subscribe to Our Newsletter!
Stay Updated to the Technology Trends for Every Industry Niche.