Key Challenges in Enterprise Mobile Application Development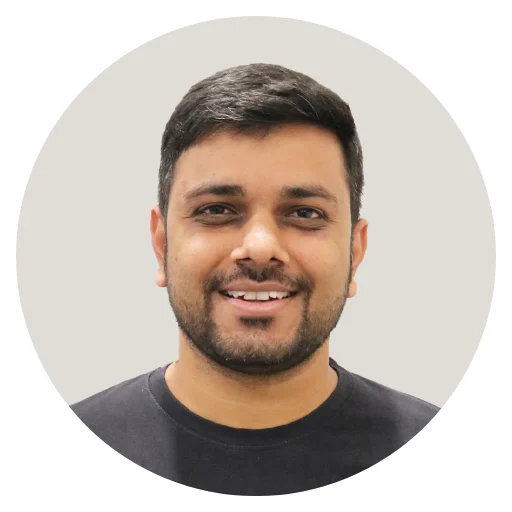 We are living in a world where we all are dependent on mobile technologies and gadgets. Whenever we need some information we use our mobile device and open the app and search for the information.
We all know smart gadgets are useful and reliable sources of information, problem-solving tools, and a channel for communication with people around the world.
The role of mobile technologies in personal and in business is increasing every day. Today, if you are in business then you cannot ignore the value of mobile applications in your business.
When it comes to enterprise applications the business will get a range of great opportunities. It will help in all manners like organizing the data, sharing information, and managing tasks.
Mobile app for an enterprise has more benefits, but planning and designing one can have many challenges. The larger the enterprise, difficult it is to create a mobile app with all the features that the audience wants.
Challenges for Enterprise Mobile Applications
If you are planning the Enterprise Mobile Application, then here are the challenges you can overtake.
Enterprise Mobile Application Security:
Security is the prime factor that needs to be considered while developing the new enterprise mobile application. it can be termed a challenge! When we are talking about enterprise-level apps, there is a lot of useful and sensitive information available in one place like personal files, financial information, client information, and more.
When an app is developed for an enterprise level it already handles a lot of sensitive information. Like information about a customer, employee, personal files, other financial information, and much more. So it becomes the prime and the most crucial responsibility of any developer to secure whatever you are developing, no matter if it is an application for the customer or any internal purpose. If there is no security hacking becomes an easy task.
So, the security factor is an important part of enterprise mobile applications and consider a challenge.
IT Environment Resource & Expertise:
If you are planning to develop an enterprise-level application the first thing to consider is research for the right tech partner with the right environment and expertise who can meet your requirements. The one reason applications fail because the user will face difficulties while using the application you have and that why expertise and a good set of resources is an important factors.
In modern times mobile app development for enterprise businesses has now become a necessity. But still, there is a limited number of developers who understand the modern mobile application development life-cycle and quality assurance are the real challenges and that's the challenge for enterprises to find the right talent for their application development.
While hiring the right resource or talent, it is important to make sure that the talent you are looking for should understand the importance of quality assurance, Design and Development principles UX/UI, security requirements which is very important, and the back-end integration accurately.
We have a team of developers, designers, QA teams, and managers to help you with all your queries from management to technical. You will get all the resources for your enterprise application development we have an amazing article that can help you to choose the right technology partner for your business.
Designing/Creating Better User-Interface:
As we all know, the success of any mobile app depends on the user interface.
User experience is the most important part because the users are the one who decides the success and death of your app. It should be able to meet all the requirements that the user wants to experience by using the app. Branding is also important when it's an organization.
Here are the tips to consider in user experience loading time must be low, and the content mapping should be proper, responsive, easy to use, and understandable, you can consider these tips to enhance better user experience.
Users nowadays use all types of devices and by using it if they feel like their experience of using your business application is not up to the mark then your application will become the history of one of the not-so-used applications of app stores. If you are working in an enterprise, planning is the most important factor. A great User Interface is not all about the code and pixels.
You need an app that can have the best user interface and experience that can stand out from the crowd.
No enterprise-level employees can work with badly designed UI. It can become very confusing for them to perform their activities or update their information.
A good UI is more about usability than it is about functionality.
Improved Operations:
To improve the performance of any enterprise-level application proper business operations planning is essential. With enterprise mobility, solutions this is imminent.
Data backup and consistent performance across the enterprise are what need to consider first. The challenge is to develop an application that allows sharing of data inside and outside the firewall access.
Enterprise mobile application has to face many challenges and improving the ability of apps to focus on planning and performance is a must.
In an enterprise, there are lots of tasks fulfilled by various applications and systems. And to fulfill that different requirement if you have only one app from where you can perform all the actions will be a great option. It helps the team to stay on one page and also helps in improves efficiency and reduce data redundancy.
Overcoming this challenge can help enterprises keep their employees engaged with the mobile app.
Accessibility:
If key decision-makers of the organization have to make informed decisions they need data.
Before making the decision the decision-makers need to know what will affect their decisions, which makes data availability crucial to them.
Sometimes it's essential to make the data available and accessible in remote locations.
For an enterprise, accessibility is a major challenge to making fast decisions and getting informed.
When using features like accessibility sending and receiving emails becomes an easy process, and accessibility needs a high level of security.
Technology can be helpful in file sharing, with an integrated backup and centralized management.
When talking about accessibility or security, it's also important to have a unique login system for your employee so that they easily access the data that is only available to them.
Another thing like app updating or push app updates is also necessary thing when it comes to enterprise-level, not all employees will pay attention to updating the app on their own. To manage the operation of enterprise mobility solutions you should have proper Enterprise Mobility Management or Mobile Application Management in place.
You can instantly push app updates to users' devices without waiting on approvals for the update.
Managing the Big Data:
We all know the value of data and there are a lot of growing information and data generated day by day, it's a challenging task for the enterprise mobile application to store that much data.
Managing data is becoming difficult with the increasing enterprise data and also it's a costly affair in doing so. Managing the data will also be a big challenge.
API Strategy:
While developing the enterprise application creating an API strategy is the biggest challenge. APIs are used to power the applications or their required factor. So one is required to expose the APIs to the business functions. Companies must determine whether the APIs are capable of fulfilling the requirements of the applications or not.
There needed a solid API strategy. APIs allow certain functionalities to work on your app when integrated.
Are you looking for a proficient enterprise software development company? Let's discuss your idea
We are a team of experienced developers, designers, and managers to offer enterprise mobility solutions. Our constant communication, transparency, and agile methodologies ensure the success of app development.
Get a quote
The Closing Thoughts
The main challenge for the IT industry is to find the right talent/skill that will match your needs. And you can stop your findings by submitting your requirement here.
Our team has experienced developers, designers, and managers to offer enterprise mobility solutions. We have the right resources, and right skills and take care of every challenge.
We help you achieve your goals with the right skill set and the right guidance for your business.
Want to know more about our company just book your free consultation call with our expert. You can also visit our portfolio to know more about our work quality and also read reviews on our website.
App developmentApp ideasEnterprise applicationMarketingAppMobility management
Subscribe to Our Newsletter!
Stay Updated to the Technology Trends for Every Industry Niche.