Warehouse Automation Explained: Benefits, Technology, and Preparation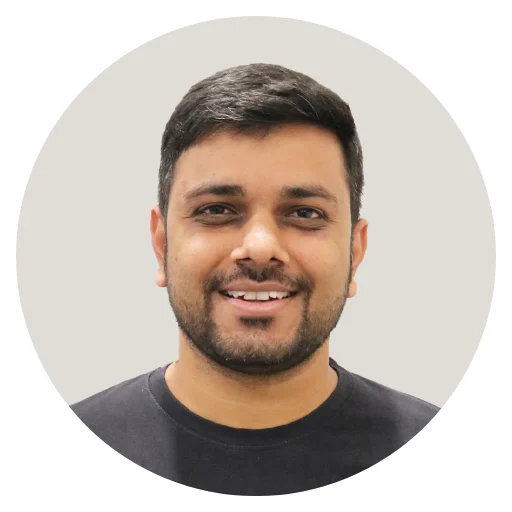 Summary: Consumer demands are rising with the digital evolution of apps and software developments. Every day with innovations and n number of choices, businesses have to match the hourly requirements of the customers. For a competitive product, timely deliveries, and sustainable business engagement, one needs to automate tedious tasks to get faster and great results. Warehouse automation is an apt solution for companies to invest in and get the accuracy of machines and the ability to work continuously without any human intervention. Let's dive into the blog and learn more about warehouse technology and its offerings.
Introduction
Let's start to understand automated warehousing systems with an example. What if you need to put 1000 pairs of shoes into different boxes? Performing it manually will take more time, right?! You can efficiently complete such tedious tasks through automation technology and save your man working hours to dedicate them to a more complex task.
Automated warehousing systems got highly popular in the last few years because of the growing consumer demands and constant errors & delays made in manual operations. In today's time, to become successful, one has to work on resource management and productivity thoroughly. Thus, businesses shift towards autonomous vehicles & robots or software development to establish effective management.
Warehouse management automation consists of many aspects and operations, from automatic data entry to goods inventory management and delivery. To understand it more clearly, our experts at WebMob Technologies have listed down a gist of warehouse automation. Let's dive into the blog to know its types, features, and benefits for your businesses to induce it efficiently when needed.
Warehouse Automation: The Summary
Automated warehouse solutions are the best investment to simplify your day-to-day operations. It optimizes customer fulfillment and creates more room for expansion & growth. Automation systems largely take repetitive and time-consuming tasks and do them quickly. The main aim of such software development is to efficiently complete tasks without monopolizing the time of manual workers.
The most prominent example of warehouse technology is eCommerce platforms. Every eCommerce app development needs a particular automated warehousing and logistics automation system to ace the digital field. With the onset of online shopping, behemoths are gearing up for new engagement and easy delivery ways.
Finally, through warehouse automation, they can achieve a balance between their production and consumer requirements. Furthermore, let's take a look at the types of warehouse automation.
Majorly, there are two kinds of automation digital and physical.
What is Digital Automation?
Digital automation efficiently utilizes data and software to reduce manual workflows. Automatic identification and data capture (AIDC) technology, like mobile barcodes, are a great example of such automation.
It integrates easily with enterprise resource planning (ERP) systems giving security and data management efficiency. In other perks, digital automation reduces operational and legal risks, improving the overall warehouse functionality. The famous examples of AIDC technology are radio frequency identification (RFID) and mobile barcode scanning, which enhances customer service and helps reduce human error.
After all, automated warehousing systems need a bigger investment as it includes hardware, software, and a support team. You will also require proficient employees to run such systems effectively.
What is Physical Automation?
Physical automation in a warehouse refers to using automated equipment. All in all, systems do perform various tasks and processes, such as receiving, storing, picking, and shipping goods. It includes technologies such as conveyor systems, automated guided vehicles (AGVs), robotic arms, and automated storage and retrieval systems (AS/RS) designed to increase warehouse operations' efficiency, accuracy, and speed.
Popular Warehouse Automation System for Businesses Across the Globe
Goods-to-Person (GTP): The GTP typically uses conveyors, vertical lift systems, and carousels to speed up warehouse fulfillment.
Automated guided vehicles (AGVs): The transportation of goods is made easy by the AGVs in huge warehouses and distribution centers.
Pick-by-voice (voice picking and tasking): Handheld gadgets like barcode scanners can replace speech recognition software and mobile headsets. With fewer products, safety, efficiency, and margin for error can all improve.
Automated Sortation Systems: Automated sortation systems locate products on a conveyor system using barcode scanners and sensors. And direct them to a warehouse location. It works well for eCommerce sites, particularly when receiving, picking, packing, and shipping orders.
Autonomous Mobile Robots (AMRs): It uses GPS systems to create efficient routes, track and detect obstacles, and advance laser guidance. AMRs are well-used in a huge and complex warehouse to simplify human traffic and make it user-friendly.
Note:-
Automation can easily start with a warehouse management system, data collection, and inventory control.
Moreover, warehouse automation is costly, but the improvement in operations and minimal human errors make it worth the investment.
The future of automated warehouses lies in robotics and AI.
How Does Warehouse Automation Work?
Warehouse automation works with inventory management software, like, robotics and sensors, to automate tasks. It automates manual processes, inventory control, and data analysis, which are WMS's core functionality. It helps automate various supply chain functions across the warehouse for efficient product deployment.
When Should You Automate Your Warehouse?
A host of factors affect the decision to automate warehouse functionalities. A business needs to evaluate & examine its supply chain and in-house recruitment expertise. And in addition, identify the gap between current technology and future business goals.
Get answers to these questions to decide upon the automation process:-
Is your workforce limitation hampering your daily order deliveries?
Are the processes and techniques utilized in your warehouse labor-intensive?
Is your ability to fulfill orders declining?
Are you counting your inventory incorrectly?
Are you still utilizing manual inventory management tools like spreadsheets or outdated warehouse management software?
Do you need to alter your workforce to meet changing demands?
Do you have the support of important stakeholders?
If you answer a 'yes' on any of the above questions, then your business needs an automated warehousing system.
Benefits of Warehouse Automation
The warehouse automation market will be worth $ 41 billion in 2027. The increase will occur at a CAGR of 15% for the stipulated period of 2022-2027.
Such massive growth occurred because of the boom in the eCommerce industry, multichannel distribution channels, e-grocery penetration with fast delivery services, and global supply chain network. The same-day/same-hour delivery concept also brought a new challenge to the global logistics industry.
In addition, to the quick increase in shipment volumes, online retail often demands more logistical work than brick-and-mortar retail. Indeed, unlike traditional brick-and-mortar retail, where goods move in bulk, online transactions involve individual selection, packing, and shipping.
Thus, to meet all these problems, an automated warehouse solution is efficiently integrated with the existing or new software systems.
Benefits of Automated Warehouse Automation
Increased efficiency and productivity: Automated systems can work continuously without breaks, despite increasing the speed and efficiency of operations.
Improved accuracy: Automated systems can reduce errors caused by human factors such as fatigue, distraction, or carelessness.
Cost savings: Automated systems can reduce labor costs and consequently increase throughput, resulting in cost savings.
Enhanced safety: Certainly, automated systems can perform dangerous or repetitive tasks, reducing the risk of worker injury.
Scalability: Automated systems can be easily scaled up or down as per demand, therefore making it easier to manage peaks and valleys in demand.
Real-time tracking and visibility: Automated systems can provide real-time inventory and product movement tracking. It makes it easier to manage and control operations.
Data-driven decision-making: Automated systems can generate data on inventory levels, demand patterns, and other important metrics, subsequently helping managers make informed decisions about operations and inventory management.
All things considered, the benefits of warehouse management automation include improved order fulfillment accuracy, reduced inventory loss, and fewer shipping errors.
Major industries that are profitable by integrating various warehouse automation systems are:-
Manufacturing
Consumer goods & retail
Food & beverage
Third-party logistics (3PL) companies
Wholesale distributors
Health & hospital care
Real World Experience in Warehouse Automation
1) Automated Barcode Scanning:
Automated barcode scanning and labeling are key components of Amazon's warehouse automation system. Also, this system has optimized warehouse operations and enabled Amazon to achieve high levels of storage accuracy. Unique barcodes are applied to incoming products and their respective storage locations. When orders are processed, employees use picking lists and automated routes to locate products quickly and optimize efficiency and flow.
2) GTP Picking System:
Nike implemented an automated GTP picking system using autonomous robots to carry products and packages loaded in its warehouse, ready for dispatch. Warehouse technology has efficiently transformed logistics and enabled Nike to opt for a same-day delivery concept.
3) Inventory Automation with AS/AR:
IKEA runs highly automated warehouse operations worldwide. Its distribution centers are outfitted with AS/AR inventory automation equipment and systems, such as 100-foot-tall trilateral stacker cranes and conveyor rack systems that automatically move 600 pallets per hour to dispatch areas.
4) Back-Office Automation:
iAutomation, a distributor of machine control solutions, has implemented an inventory management, CRM, and manufacturing execution system to handle back-office sales and customer support functionality effectively. The company also manages automated barcoding, case management, and issue-tracking solution with CRM.
Word From Our Tech Expert
'Need for Speed' should be the motto of every online business willing to retain customers in this highly competitive market. Certainly, warehouse automation helps encounter predictive and prescriptive analytics through artificial intelligence and machine learning.
The prescriptive analysis uses previous events and user behavior to help sellers identify fast-selling products and strong sales regions. Thus, it can aid in positioning high-demand items closer to the loading dock and mechanized replenishment. So, gear up to become the next Amazon with the best inventory management software solutions for your online venture.
How Much Does it Cost to Automate Your Warehouse?
The cost of automating a warehouse can vary greatly depending on several factors, such as the size, the type of automation system, and the level of customization required. A fully automated warehouse can cost tens of millions, while a partially automated system can cost several hundred thousand dollars.
The cost may include equipment, installation, maintenance, and training expenses. Thus, consulting with automation solution providers and integrators is best to get a better estimate based on your specific needs and requirements.
On a Concluding Note!
Warehouse automation through inventory tracking and warehouse management systems has enormous potential and is essential for advancing modern warehouse management. Subsequently, by minimizing human contact, products can be transported efficiently, leading to supply chains capable of quick and seamless order fulfillment. Investing in advanced machines and devices can help companies meet ever-increasing customer demands.
Subscribe to Our Newsletter!
Stay Updated to the Technology Trends for Every Industry Niche.