Beginning the Year With CES 2023: The Most Influential Tech Show of the Year!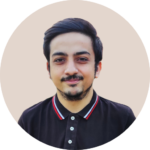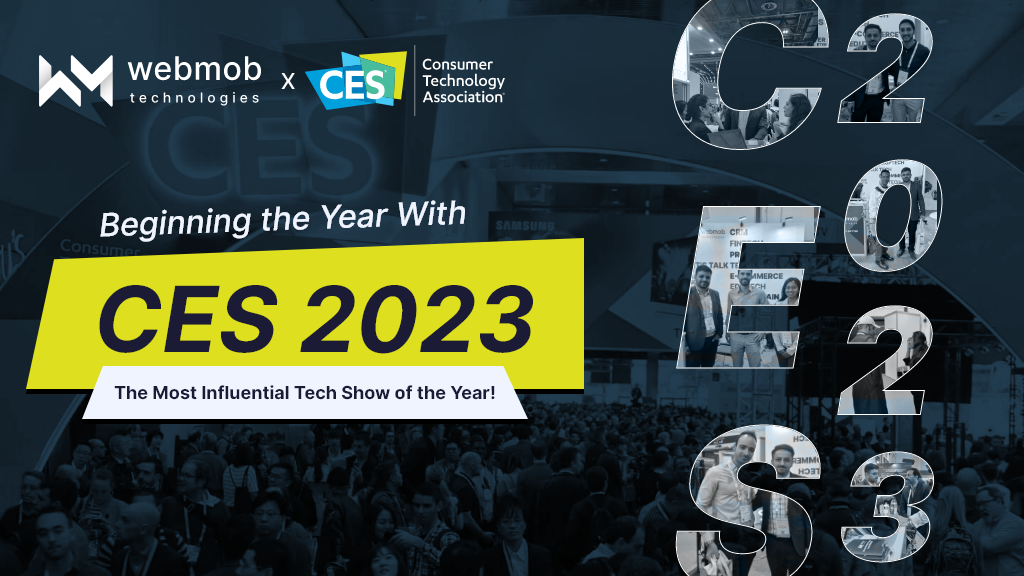 Want to know the next big thing in the tech world? Or Are you in search of interesting facts & trends for 2023? Then, visit the Consumer Electronics Show- CES 2023. Being in the digital arena for over a decade, we will be a #firsttimeexhibitor at the most desirable tech show of the year.
Since 2010, we have been developing web and mobile apps developments. From the Uber revolution to the Spotify hike, we have witnessed it all. With every technological advancement, the team of WebMob Technologies has evolved.
As an expanding and ever-growing organization, we started inculcating knowledge of varied tech developments like blockchain, AI, AR, VR, RPA, etc. With the tech stack upgradation, we developed an agile development methodology and explored many other software services for producing a quality-assured application.
CES Las Vegas 2023 is one of the most effective platforms to showcase our expertise, technological whereabouts, and ready-to-deploy solutions. Our team of over 120 technicians has been developing projects for clients in 25+ countries and 20+ different sectors. So, not just we are excited to share all of this with the interested prospects, but we are eager to discuss their projects and give them an apt market insight for the same.
Introducing the Ready-to-Deploy Solutions at CES
Recruitment & Hiring Software:
The software helps quickly identify ideal candidates and expands your business in the most certain setting. With the help of our online hiring model, you may draw in favorable profiles and match them to your company's needs.
Uber Clone Solution:
A ready-made Uber clone solution is a customized white-label taxi application. The solution is to transform your traditional taxi business into a ride-hailing venture.
On-Demand Music Streaming App:
The users will get the best online reading and listening experience by engaging them in a stress-free daily routine.
Virtual Phone Call:
To make your internal & clientele communication seamless with the telephony software. With Twilio integration, get a unique online number & increase your business approachability.
At CES 2023, we will showcase some of our ready-to-deploy solutions. Apart from the solutions, we will interact and network with prospects on app development services, our process, and more.
Core benefits of meeting WebMob Technologies at CES 2023
Free consultation with experts
Ready-to-launch solution demo
Agile app development services
Get a valid quote
Why should you rely on us?
With the changing digital landscape, our software developers have made exceptions in providing software development services. Clutch has acknowledged and honored the company as a constant participant since 2018. We have been renowned for our precise and clean development services.
So, let's get ready for a hassle-free CES 2023 entry and registration. Although it is a massive event with 11 official venues, its span is about 2.6 million net square feet.
Keep these tips in mind to Visit us at Hall: D, Booth: #6 – 55735 Las Vegas, NV without fuss.
Top tips and tricks for CES 2023 Las Vegas
Pre-register for CES 2023 now.
Plan before you arrive at CES
Show Up Well Rested
Put on appropriate clothing and comfy shoes.
Network Entrance checks and bag restrictions
Offsite, pick up your badge
Take advantage of the FREE transportation and give yourself extra time for everything.
Get the CES 2023 App now.
Get a Promo Code and Avail $100 Discount for Your CES Registration
Register Now
What Are the Other Perks of Partnering With Us for a Software Development Project?
Experienced developers:
Having an experience 10+ years of we have developed several solutions in various industries integrated with every possible new tech advancement.
Flexible hiring models:
It is simple to hire our team of developers. Depending on your budget, use our development services for a month, a year, a few weeks, etc.
Data Security:
We guarantee that your data is safe and secure. Our developers are in charge of handling all of your crucial system data and account access.
Quick deliverables:
Having worked in the software development industry for 10+ years, we have successfully overcome nearly all development challenges.
End-to-end service:
Our experts are with you right from the stage of your idea emergence. We provide end-to-end deployment services for your real-time software success.
Timely updates:
The digital world is revolting every second, and thus our experts provide timely updates of features-functionalities and other debugging services for better online performance.
We are eagerly awaiting your presence at CES 2023.
Book Your free consultation: Book Now
Date: 5th-8th Jan 2023
Venue: Las Vegas Convention Center, NV USA
Contact Number: +1-408-520-9597
Email ID: [email protected]
ces 2023 registrationCES Tech eventCES Tipsces2023Influential Tech Show
Subscribe to Our Newsletter!
Stay Updated to the Technology Trends for Every Industry Niche.