Why Migrate to AWS Cloud? 7 Business Benefits of Migrating to AWS Cloud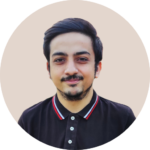 Summary:- 90% of Fortune 500 companies use AWS Cloud for storing their data. The SMEs are also moving towards AWS Cloud by storing 62% of their data. The Infrastructure-as-a-service (IaaS) is at a boom. As per Gartner, AWS continues to dominate the space with 45% of the market share.
AWS does have competitors. Google, Tencent, Microsoft, and Alibaba are popular in the cloud service spectrum.
The question is, how is AWS getting popular? Why migrate to AWS? What are the benefits of cloud migration?
These big names are after AWS cloud, but checking out its potential is vital. Let's dive in and know more about migrating to AWS Cloud.
Introduction
With the growing adaptation of data storage online, there is a subsequent rise in the AWS Cloud. Around the globe, cloud computing is used to optimally save data in a secure online space.
It has wide options that help to run an efficient workload. Migrating to AWS Cloud helps to use more resources and safeguard vital ones.
AWS Cloud migration is a scalable, reliable, and cost-effective solution. If you are unsure about the service, let's get your answers. This blog contains the following details:-
Table of content:
So, first things first. Let's start with the gist of cloud migration.
What is Cloud Migration?
Flexibility is the key to success.
We all love access to data from anywhere at our fingertips.
Isn't it?!
Cloud migration plays a major role in it.
Such data storage has given rise to many cloud computing trends to grow and utilize the service at its best.
The cloud gives its service among data storage, servers, data, networking, and software, via the net. The smooth data transition and apps from on-premises to more secure cloud space.
It helps SMEs and firms to expand in every unexpected genre. One can quickly access data via a remote server at any point in time and from any place. Thus, it is the best to flourish in today's digital age.
What is AWS?
AWS– Amazon Web Services is a subsidiary of Amazon that presents a great platform for cloud computing and API on the basis of a pay-as-you-go model. It helps reduce the overall cost of building an app alongside securing data and helping in high performance. AWS manages the infrastructure of a solution and blends well with the majority of tech stacks and new innovations.
Here is an ever-growing rise in on-demand app ideas. Every firm is now after its online presence. Now, online means a lot of data, from users to partners to payments to staff. Every detail is on the net.
AWS is built of two products: EC2 & S3. EC2 is a virtual machine service. S3 is a storage means.
Popular apps like Instagram and Netflix use AWS to their best.
It is also very popular than other rivals in the cloud service space. As per a report, AWS is leading the cloud service provider space by 32%.
AWS data centers around the world to help in easy disaster recovery. In the event of a data center failure, another region can swiftly take over.
It is just a gist; let's get to why cloud migration is important. And what are the advantages of AWS Cloud? Let's know each of its benefits.
How Does Migrating to AWS Cloud Benefits Businesses?
AWS is the ace card for all our data storing and networking. Now, let's know more about cloud migration benefits.
7 Benefits of Migrating to AWS Cloud
1. High Flexibility
We all love to see a product with all of our choices. Right from choosing your OS to a database, web app platform, and programming language. You make a choice of your custom fits. The AWS Cloud migration gives a major benefit of loading an app as per your needs.
In the virtual environment, it provides elements to design your app as per your needs. It is a very simple and easy-to-use cloud service.
2. Easy to Use
AWS Cloud allows experts to give secure and quick host apps. And the process remains the same for both new and current apps. Thus, it helps you to use your IT resources at their maximum.
Also, with the help of the AWS Management Console, you can get help for your queries online. It will quickly help to access the hosting platform of AWS. In this tech-driven, it will be the best decision for your firm to move to AWS Cloud.
3. Scalability
With the current times and trends, one has to do changes in time. AWS Cloud allows us to do that with its diverse elements. This help to create great apps and scale them per the changing demand. AWS tools, Auto scaling, and others are the best examples of cloud used to optimize an app.
The AWS Cloud will never let you down. The Amazon infrastructure has a lot to give to the computing world. It will ensure you use your resources at their best for high performance.
4. Elasticity & Agility
AWS gives you new code deployment and faster time to market.
Who will not like to develop apps on time? Who will not like fast deployment time? It is best for experts to start on new projects without any delays. AWS Lambda gives great service with serverless infrastructure to a DevOps team. So the team never has to go for provision underlying infrastructure. Users can use the shared repository to create cost-effective apps.
5. Cost-Effective
Cloud is indeed more cost-effective than on-premise data centers. There is no cost for hardware, infrastructure, power, and other space-related things.
It helps a firm save money on equipment, repairs, space, etc. And focus on some more effective company decisions. AWS only charges for used services, with no upfront costs. Besides, it also has many other abilities to reduce costs.
Use of Spot for fault-tolerant workloads
No-cost AWS credits
Rightsizing instances
Thus, there are many other ways to keep your firm's cost down with AWS.
6. Refined Architecture
AWS has been well managed and is a great architected framework for users. A user only needs to divide best practices into 5 categories:-
Security
Operational Excellence
Costs Optimization
Performance Efficiency
Dependability
AWS will assist you as per your needs.
7. Feasible Data Storage
The burning question of the hour is, where to store our online data securely? How will we be safe from cyberattacks? The simple answer is AWS Cloud.
One can get the benefit of infinite data storage space. A user can extract data from any electronic device and save it in the cloud. You do not need to worry if you are concerned about various locations or various times. These aspects will be taken care of by AWS Cloud.
Industry scope of AWS Cloud
Cloud migration is a big step for a firm. An on-premise system has to be moved to the cloud with all the details. It entails data transfers and all the other firm tasks. In this fast and instant online world, firms consider migration a competitive edge to beat their competitors. It surely helps to build a robust infrastructure and to curtail daily operations.
It is very simple. Instead of the struggle with the on-premise infrastructure, cloud-hosted systems are the best option to scale up the overall business. It is like a new life into the old system to obtain good data.
The global cloud migration services have grown from $171.69 billion in 2022 to $209.81 billion in 2023 at a CAGR of 22.2%.
Businesses can quickly scale their systems to meet the demands of customers and users. It helps save costs for a better future. Cloud migration helps eliminate hardware, software, and personnel costs. And finally, it helps in improved security and benefits in many other features to protect data from cyber threats.
Thus, two trends are growing in the parallel universe. One is the rising need for apps, and the other is migration to the cloud for data security. As the online world grows, there will always be an emerging need to secure consumer data. And thus, it still has to address a long way.
'The ones who will migrate to the cloud will attain great success in the future'- Pramesh Jain, CEO.
Being in the IT industry for 12+ years, we have seen the online space transform. With time, our team has studied and gathered ample wisdom from every tech innovation. And, out of all the trends, the most notable one is cloud migration. It does help in SDLC and overall data management of software.
A Small Contribution to AWS Space!
Now, have a look at one of our AWS projects. It is an MVC model for the home automation genre. Our experts have made it to meet the new day needs of Gen Z and are the ones that will surely make a mark in the coming years.
Our team has just built a home automation app with a blend of AWS and IoT. It looks into automating the basic electrics. Right from your lights to security access, heating, etc.
To link IoT devices to other devices and Amazon cloud services, AWS IoT integrates cloud services. Your devices can be directly connected to AWS's cloud services if they connect to AWS IoT with ease.
We have managed to integrate AWS Cloud successfully in our solution. Thus, if used well, AWS is here to give you great results.
Statistics of AWS Cloud Utilization
All the below numbers do give us a broad picture of the cloud & its apt use in the future.
Before ending the blog, let's have a look at some of the factors making cloud popular in today's arena.
Popularity of Cloud
New and trend-setting products are the power-driven source of AWS cloud migration. Major firms have gone gaga over the offerings of the migration. And thus, they are focused on creating more innovative solutions to strengthen their market position.
Herein, we have three factors that are gearing up for the betterment of the cloud ecosystem.
SMEs
The cloud gives the best and most effective solution for SMEs. They can reduce their overall costs and increase data security in no time. It also allows great storage facilities to optimize daily tasks and remote computing.
Multi-cloud solutions
The firms opt for multi-cloud as they move towards better storage and computing. With a diverse cloud spend across providers, one gets the best value for money. Thus, the cloud gives them a secure option to minimize the impact of issues and give the best results in time.
Gaming market
There is a rise in the gaming and streaming market. It has played a pivotal role in the cloud. The global cloud market is said to reach $ 40.81 billion by 2029. Such a rise makes the use of it much more popular and ever-changing.
With time the demand for cloud migration will increase. The ventures will give importance to their data, and that too as its core facility. They will get a strong user base based on the cloud ecosystems. Thus, one needs to grab the cloud space with all their power to give the digital space.
Conclusion
Everybody is moving to the cloud ecosystem.
With a safe and secure cloud system, your firms will get a chance to perform and grow. AWS Cloud quickly adapts to dynamic tech settings and blends well into the online world.
If you want to move ahead with apt flexibility and scalability, then migrate your firm to AWS Cloud. And also, contact our experts if you have any queries on why to move to AWS or how to migrate to a cloud.
We also give a free quote for your app idea and proper market analysis. Invade the online world with great minds and tech blends. Let's build a successful AWS app for you!
FAQs
1. Why are companies moving to AWS Cloud?
Migrating to AWS Cloud gives a 51% decrease in the cost of operation, a 62% rise in IT staff productivity, & a 94% decline in downtime.
2. What is the main advantage of AWS?
It is easy to use. The tech securely hosts your app and gives well-documented web service API to access the AWS hosting platform.
3. What are the three main benefits of Migrating to AWS Cloud?
It is cost-effective, flexible & scalable, and it increases security and facilitates backup, recovery, and failovers. AWS Cloud also has other benefits.
4. What are the 3 common reasons to opt for the cloud?
The 3 reasons are file storage, file sharing, and backing up of data. All these have now become very much necessary for people globally.
Hire AWS Cloud Developers
Build reliable, modern, and secure AWS Cloud solution with us. Let's connect over a call!
Consult Us
Subscribe to Our Newsletter!
Stay Updated to the Technology Trends for Every Industry Niche.