How to Develop an On-Demand Video Streaming App: Feature Set and Monetization Model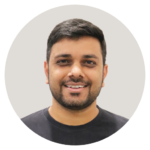 Media consumption has been through some drastic changes in recent years. TV audiences are quitting traditional cable and satellite TV experience and shifting towards mobile on-demand video streaming app services, affecting some of the biggest telecommunications companies at the very heart.
So, what do you do after the stressful day at work or during the long journey? What are your most common discussion topics during Dinner/Lunch with friends or colleagues? And what is your favorite indoor activity from the last couple of years?
Well, one of the answers to these questions will somehow connect to online shows and online movies streaming services. Modern people of any age are really like spending their dull time by watching movies and online shows on video streaming apps. So, the main attraction of on-demand video streaming apps, it sits into your pocket and entertains you by the worldwide content of shows and movies.
There are couples of popular video streaming apps like Netflix and Hulu, Modern technologies allow you to use this app on almost all gadgets varying from Smartphones to smart TVs. The success of video streaming apps is inevitable. In fact, there are a number of entrepreneurs and SMEs who desire to for such a business and they constantly gather information about the On-Demand apps like, cost and the success ratio and the companies who develop these types of applications.
As all the users are diverting to the on-demand video platforms, the last couple of years have seen some astounding numbers in terms of user base and revenue generation of on-demand video streaming apps. Mobile users only in the United States spent around $1.27 billion on the top subscription video-on-demand apps like Netflix, Hulu, HBO Now, etc. in 2018, representing a 62% increase from 2017 ($781 million).
It's clear that this graph is only going up in the upcoming years. Planning to have your own Video streaming app and looking to add your share in this graph next year?
The future is On-demand Video Streaming Apps
With the success of most famous video streaming apps Netflix and Amazon Prime, the world is now switching to the On-Demand video streaming apps and it quite obvious that more of the audiences are now enjoying the video streaming apps and they are switching their television to the video streaming apps.
The number of subscription video on demand would grow from 250 million in 2018 to 450 million in 2022.
So what are the features in all these apps that are making them so popular among the audience and make them quit the conventional cable TV experience?
Wondering about the business models of these companies that they are generating such an enormous amount of revenue and growing every year?
If you want to know the benefits of On-Demand Video Business just click here.
We got everything covered for you, follow us till the conclusion to discover every one of your answers.
How we are so much confident and certain about our insight and research about On-Demand Video Streaming Apps?
As WebMob Technologies is a proud Tech Partners of "Ela Tv: On-Demand Video Streaming App". Yes, we have recently developed & launched this on-demand video streaming service for one of our clients and with 10,000+ downloads within a short span across the Apple app store and Google play store makes us proud and we are glad that it is accepted & appreciated by users.
Here are some of the features and business models that can help and guide you to develop a market disruptive On-Demand Video Streaming Platform that can compete with the market leaders.
Home Screen: The first impression is always vital. The user's journey begins from here. So, for convenient user experience, this screen should allow the user to navigate through each and every feature of the app. Along with that, access to some of the recent releases, popular content, and categorised listing right on the home screen enable the user to directly dive into for entertainment.
Search & Exploration: The search section can enable users to find publishers, movies, and shows. show some trending searches. Keep in mind that your search functionality should be intuitive and user-friendly, it should be fine-tuned with auto-correct and autocomplete suggestions so the users don't need to spend time typing in titles every time they search.
Favourite List: The favourite list is a home for everything users want to keep track of. Users can collect movies, shows, etc. they find interesting by adding them to their favourite lists. It allows the user to watch their favourite content without going through the searching and exploring process every time.
Screen Mirroring: Allowing users to mirror their video content from their mobile to their TV sets is a big plus in the app. Mobile screen-casting to the TV with the Chromecast or any other ways is a very attractive feature for the users as some people are not a fan of watching their favourite movies on a small mobile screen so this feature gives them the freedom to watch their content on the bigger screen as well without paying a single extra penny for that.
Social Features: To make this platform more interactive for the user, you should also give your users the opportunity to rate and review the shows and movies they've watched. Users should also be able to share the content with their friends via social networks. The sharing feature also works as a free promotional tool.
Video Streaming Quality: On top of each and every feature mentioned above, the most important and which matters a lot is Video Streaming Quality. The main aspect of this app is to provide entertainment on-demand to users unless the video streaming quality and user experience are not good enough it's not possible to impress the users.
To scope up with this challenge some aspects have to be kept in mind for developing an on-demand video streaming app like implementing cloud storage service and bandwidth adaptive streaming. This reduces latency and gives the best quality experience to a large number of the user base.
Security & Content Piracy: Content piracy is one of the major issues in the entertainment industry. To prevent the piracy of your content, security features like not allowing users to take screenshots or screen Recording of content are very important. To ensure that the users are not taking false leverage of the app device limitation security is the must.
I hope you got a fair idea of what users are looking for in an On-demand video streaming app. Now, the big question arises is How we can earn money from On Demand video streaming app?
There are multiple monetization methods that can be used to generate a handsome amount of revenue from video streaming services. All the existing market leaders have different monetization methods according to their business model. Here are a few monetization methods that you can opt from.
Subscription: The subscription model is widely popular and extremely successful for some of the market leaders like Netflix. The user needs to purchase monthly or yearly plans to enjoy the content. In this case, the business model is to generate revenue from the subscription amount paid by the users.
Rent or Purchase Content: If you don't want to implement the subscription option, then this is the best alternative to is. The user might not willing to pay for a whole subscription package if he/she just wants to watch a single movie.
Giving the option to log in to your app and browse through the content for free and just charging them for the content they want to watch might be a good option for users.
Ads: Very popular monetization method among the content creators in today's world but might be a frustrating one for the viewers. We all are familiar with the advertisement popping up in the middle of the video content. This actually is a very good monetization method. Brands are willing to pay a handsome amount of money to showcase their ads between your video content.
Ela TV is basically providing their content for rent to the users and alongside that Ela TV also generate revenue from the ads. We have taken this monetization method one step ahead. Not only just implemented regular ads from the Google IMA but also from "Ela It". Ela IT is a feature in the Ela TV app in which the local business has to pay a certain amount to add their business and offers. The ads that are going to display to the user will be location-specific, which enables more particular targeting of the ads to the relevant and nearby people, who can actually get benefit from their business and offers.
In-App Purchases: Widely acclaimed monetization method not just for video streaming app but for all the apps out there. In this method, the user gets to download the app free from the app store and play store, can register into the app for free and use the basic features for free. But to access some of the features in the app the user has to pay a particular amount of the money to be able to access that feature or content in the app.
I hope you got clear in your head to choose or combine from the above-mentioned monetization method and ready to get money flowing for you.
If you are planning for developing your own on-demand video streaming app, that was all the insights from our end to you for the initial phase.
If you want to know the benefits of On-Demand Video Business just click here.
Are you working on a live video streaming app concept? Work only with a reputed video streaming development company.
At WebMobTech, we have the finest team of developers who are well-versed with all the latest technological advancements. We believe in your idea and innovate it to become a digital revolutionary.
Get a quote
Final Words
As the On-Demand industry has already spread out its branches each one is posing a lucrative prospect.
What is your take on an On-Demand app? would you like to seize the opportunities it offers?
Want to know more in detail about how your content will be managed, secured and delivered to your audience effectively? Contact us and We would love to discuss your thoughts and share our experience & learning our team got from working on an On-Demand Video Streaming App. WebMob Technologies can guide & assist you through with your next market disruptive On-Demand Video Streaming Platform.